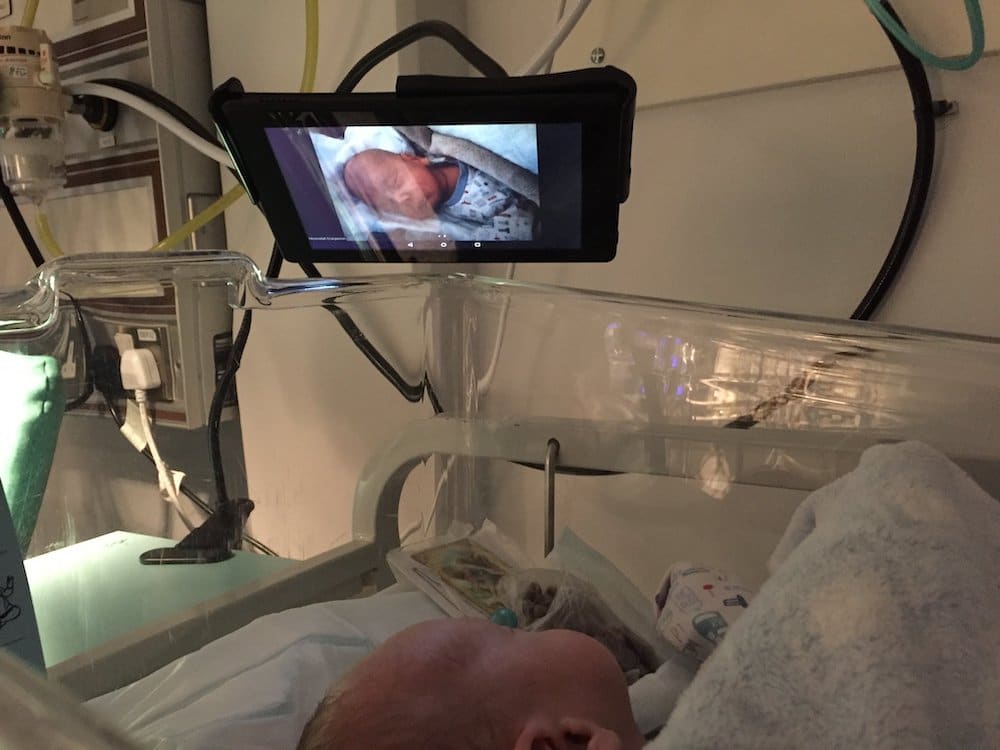 Parents with newborns in the neonatal unit have been able to speak to and see their babies thanks to some innovative thinking from Southern Trust staff.
To promote integrated care for parents visiting the Neonatal Unit, staff organised the internet calls for families so that they can read to their babies.
A Southern Trust spokesperson said: "Parents are finding that this eases their anxieties of not being able to visit their babies as often and the babies are very settled after their stories, as reading to newborn infants has shown to improve sleep and encourage brain growth.
"Pictured is baby Conan. He has been in the neonatal unit for nearly 60 days now and his bedtime story has promoted bonding in ways that staff couldn't have imagined possible within such a stressful time.
"The kindles for the Zoom calls were donated to the Neonatal Unit and have been invaluable in achieving this."
And the reaction has been fantastic.
Aine Morgan commented: "I was thinking of mums and dads and how the situation we are in would affect visits and bonding etc.
"Well done to everyone involved in this idea. My twins were in Craigavon Area Hospital neonatal just over eight years ago and were treated so well by all the staff.
Alliance representative for Armagh, Jackie Coade said it was a "brilliant idea".
"It will help families emotionally to bond with their new addition and create a familiarity with the new born hearing their voices. Love this so much," she added.
Caroline Harrison commented: "Having our son in the neonatal until for 22 days we will never forget the kindness of the staff during such a tough time…well done everyone…fantastic idea!"
Sign Up To Our Newsletter