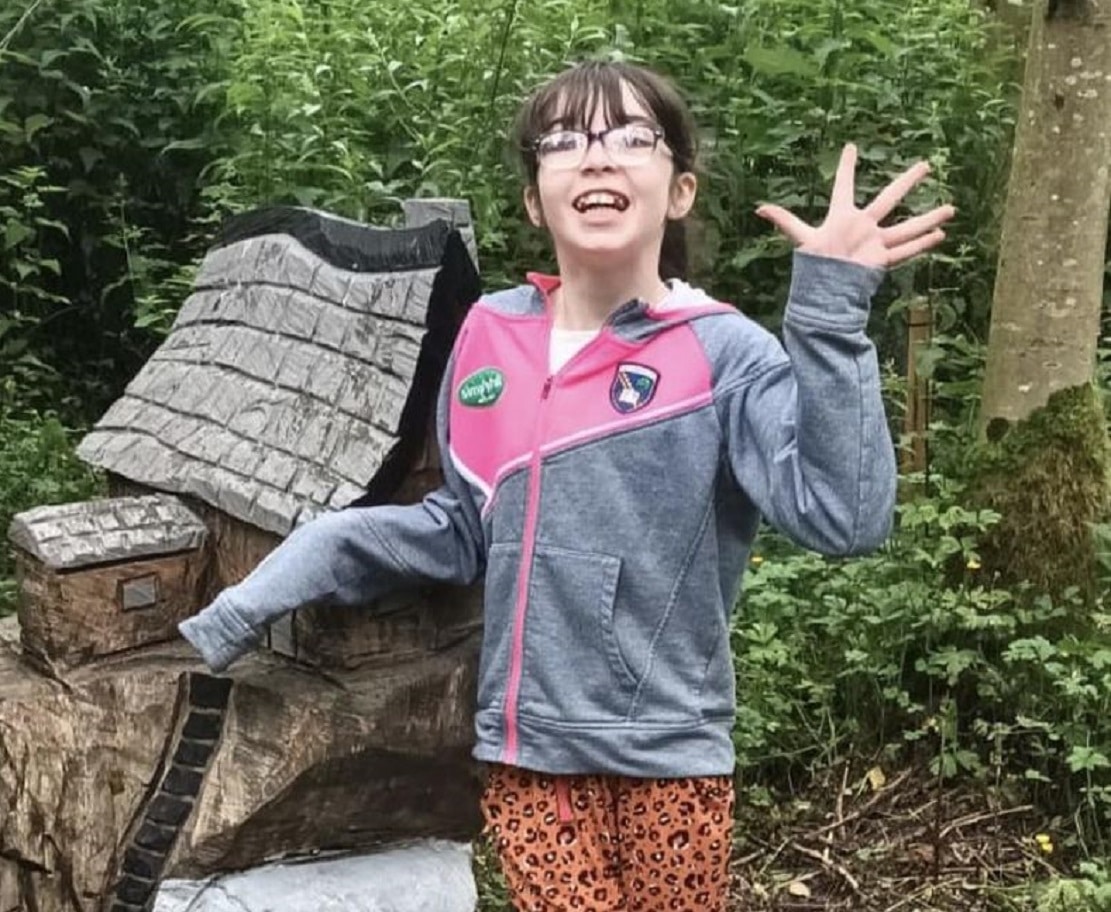 A Craigavon family whose young daughter desperately needs a garden to play safely in has been thrown a lifeline by a group of volunteer builders.
Aiva Barry, aged 12, was left with severe learning difficulties after her brain was damaged by seizures.
She suffers from epilepsy, a chromosome disorder and autism spectrum disorder (ASD).
Now a group of volunteers from Band of Builders, a construction charity, are planning to undertake a landscaping project to create a garden for Aiva.
Aiva's dad, who is a landscaper, will work alongside the volunteers to remodel the 70 sq m garden and instal new fencing to create a safe and secure place for Aiva and the rest of the family to enjoy.
Aiva goes to a local school that specialises in supporting children with special educational needs. At times, she can write her own name, but other days she is unable to do so as she cannot retain information.
Described as a "loving, caring child and always smiling", her diagnoses are life-long, and she will continue to need support and care.
Aiva was just two-and-a-half years old when she stopped breathing for up to four minutes. Fortunately, her parents were able to resuscitate her and she was rushed to hospital.
Over the next 18 months, she saw a number of doctors and underwent various tests, where it was discovered she had a rare form of epilepsy called electrical status epilepticus during sleep (ESES), which was causing the raised heart rate when she was sleeping, as her brain was having seizures.
She was also diagnosed as having 15q11.2 microdeletion – a rare chromosome abnormality in which a tiny piece of genetic material is missing. The most common features include developmental, motor and language delays; behaviour and emotional problems; attention deficit disorders; and ASD.
Band of Brothers has put out a call for landscapers, electricians, plumbers, joiners/carpenters, labourers and a gardener to join their team and help make the family's dream a reality.
They are aiming to complete the work between October 12-16 this year.
Any tradesmen interested in helping out should email projects@bandofbuilders.org.
Donations can also be made to the GoFundMe page to support the project.
Sign Up To Our Newsletter