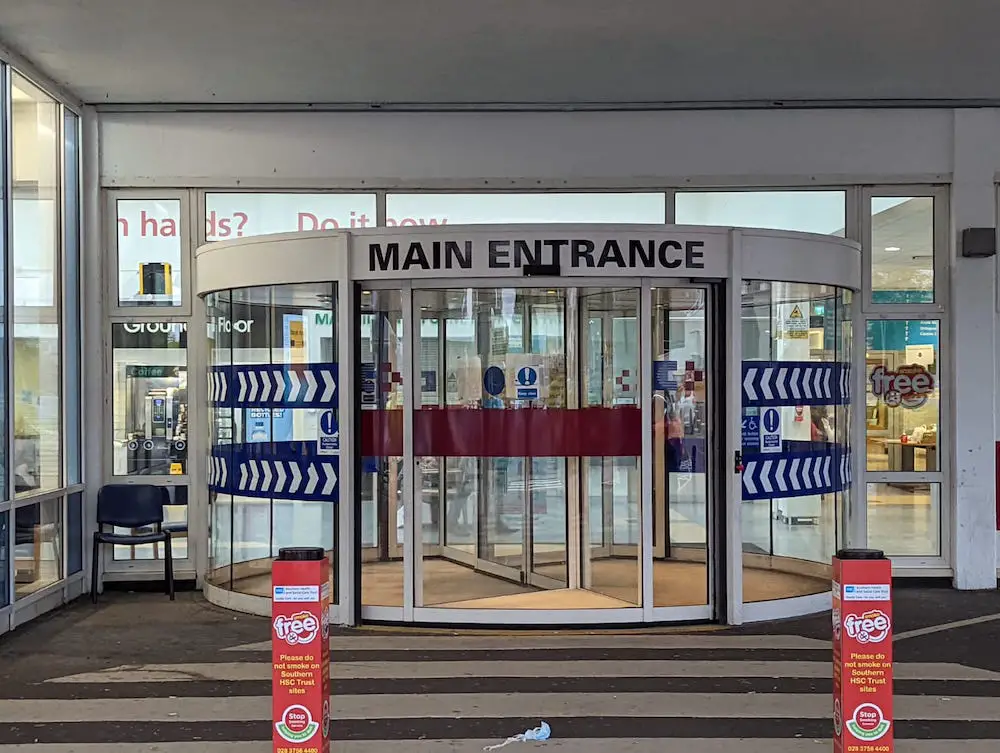 A Gilford man who engaged in disorderly behaviour in Craigavon Area Hospital has been hit with 120 hours of community service following a deferment of sentencing.
David O'Hara, (38), of Woodlands, appeared before Craigavon Magistrates' Court on Friday, charged with disorderly behaviour. Sentencing in the case had previously been deferred.
A prosecutor told the court that the incident occurred shortly before 9pm on January 26 this year. Police had received a report from the emergency department at Craigavon Area Hospital that the defendant had come in and "kicked off" with other patients.
Police attended the scene and spoke with staff members, who had previously been restraining the defendant. He was interviewed about the matter and accepted that he had taken too much alcohol.
Damien Halleron BL, defending, noted that the defendant has not come to recent "averse police attention" and that he had pleaded guilty to the offence.
Deputy District Judge Browne said that the incident had "caused major problems" and that it "could have caused much worse problems".
However, Deputy District Judge Browne conceded that the defendant has had the "opportunity to reflect on that" and added that he has "stayed out of trouble".
He imposed a sentence of 120 hours community service, instructed the defendant to "reflect on what you've done and do something good for the community as well".
Sign Up To Our Newsletter