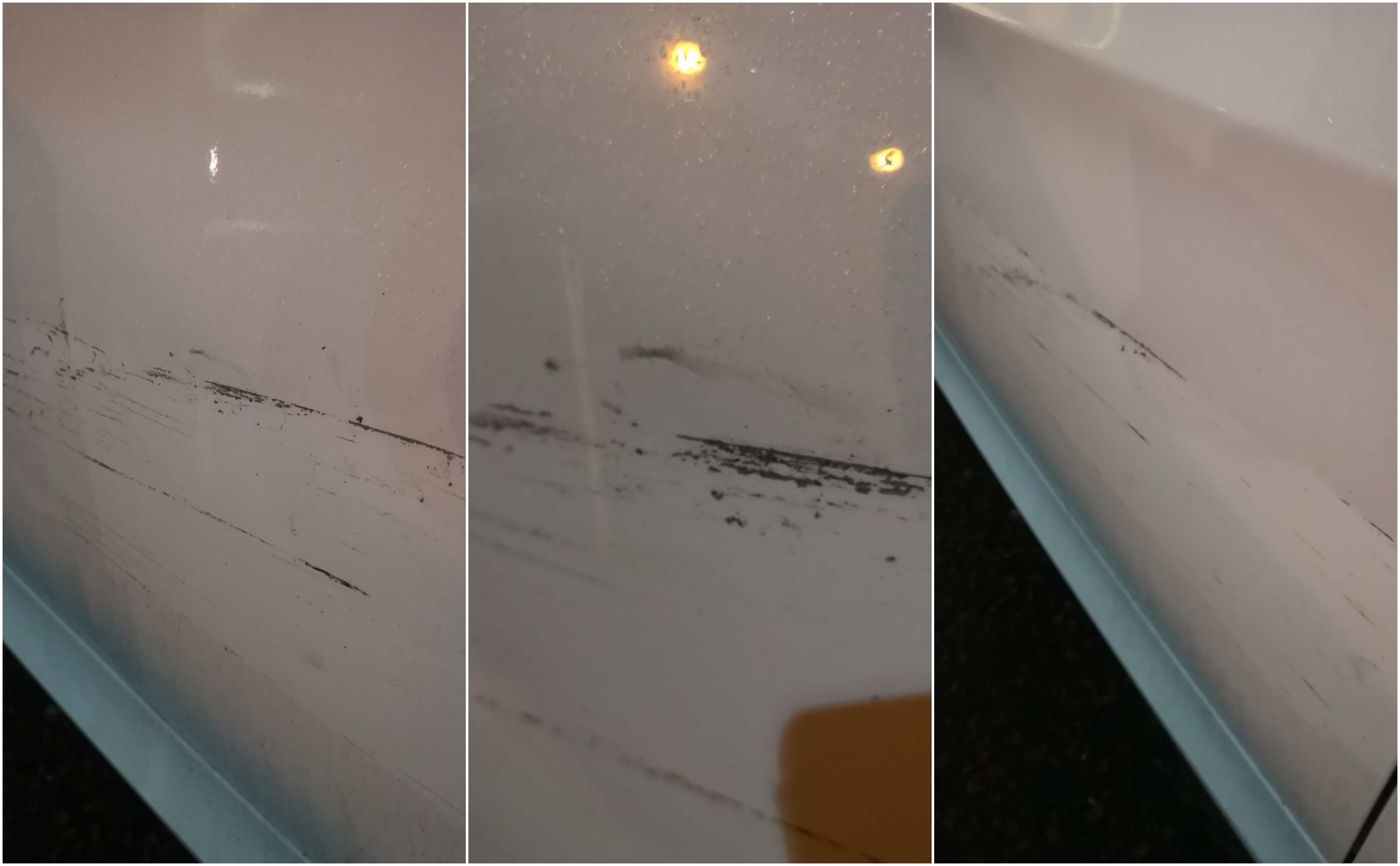 There have been fresh calls for CCTV cameras to be installed at the car parks at Craigavon Area Hospital after yet another health worker had their vehicle damaged.
Tracey Wilson is an agency health care worker.
And her car – a white BMW 320d – sustained substantial damage on Friday.
She is hoping that someone will have seen what happened and can come forward.
The Southern Health Trust said today (Sunday), that it is working to "improve traffic management" at its sites, but in the meantime is calling for people using the car parks to drive in a more responsible and respectful manner.
But Tracey has repeated calls for CCTV to be put in place to prevent this type of thing.
She said she had been on a shift on Friday, from 7.30am until 5.30pm.
It was around lunch-time – 1.15pm when she was on break – and 5pm that the damage was caused.
The right hand side of Tracey's car has been scored and dented, clearly by a vehicle striking it, with dark paint having scraped off the culprit's vehicle on to her own.
No note has been left behind – the driver has simply left the scene leaving Tracey to count the cost of repair work.
She hopes that someone will have seen what happened and can shed some light on it, coming forward and reporting what they saw.
And she has repeated the calls of others whose cars have also sustained damage in recent months for increased security cover, with the use of cameras, at the various car parks.
She herself had been parked in the car park at the front of Craigavon, where the mobile CT scanner had previously been located.
She said: "I am basically asking for help in appealing for any witnesses who may have seen anything around this time.
"I am upset that I can't even go to my place of work now without fear of coming out to my car being damaged again.
"It is hard enough for staff to find parking in the hospital as it is, never mind somewhere secure for your car during your shift.
"I had asked a porter if there was any CCTV in the area and he told me there wasn't.
"The hospital desperately needs cameras on the car parks. Staff and visitors alike should feel their cars are safe."
A spokesperson for the Trust says people should treat hospital car parks like they would any other.
He told Armagh I : "We again remind everyone driving on our sites to take the same care, and extend the same courtesy, as they would on any other public road or car park.
"If your vehicle is damaged, or you accidentally cause damage to another car, please report the incident and if necessary contact the PSNI.
"Please drive slowly, respect disabled spaces, red hatched zones and emergency access.
"We are working to improve traffic management on our sites and in the meantime, appeal for public support to keep our sites safe."
Sign Up To Our Newsletter