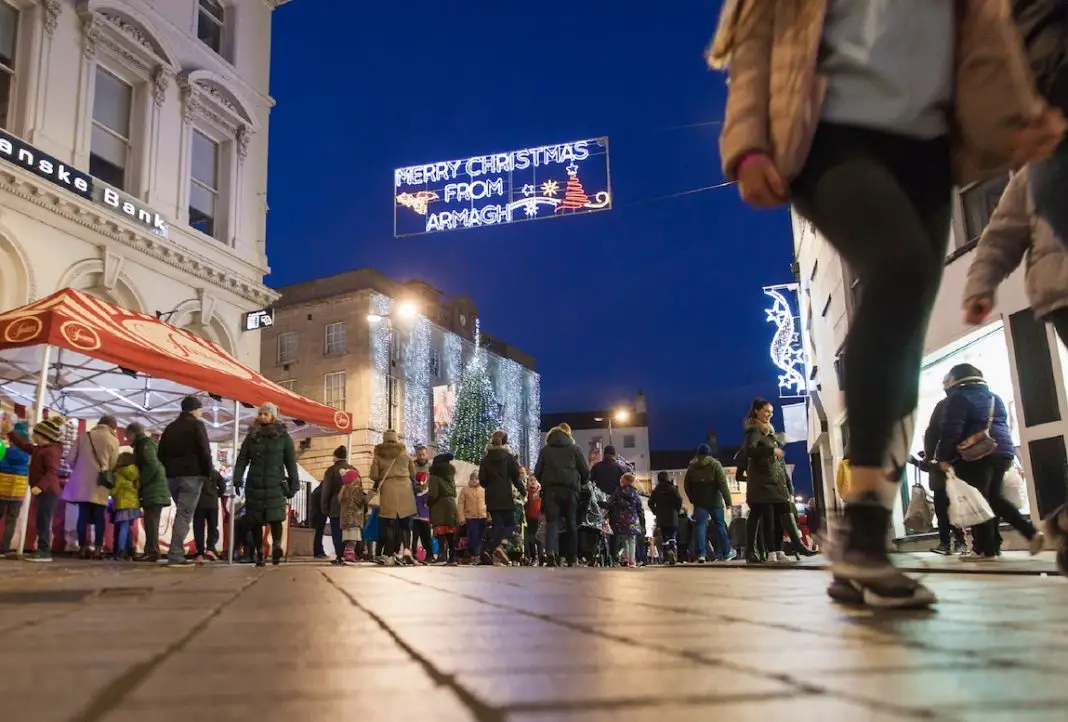 Free car parking is to be made available across the Armagh City, Banbridge and Craigavon Borough Council area in December.
Meanwhile, the traditional switch-on for Christmas lights is gone, with 'virtual' ceremonies for lighting up to be held in Armagh and the main urban centres across the borough.
Both measures were discussed as council plans ahead for Christmas 2020 and whatever that may bring.
The free parking initiative will apply on the three Saturdays before Christmas Day – December 5, 12 and 19.
The decision to extend the now annual free parking scheme was taken at a meeting of the council's economic committee on Tuesday evening – however, is still to be ratified by full Council on Monday night.
It is difficult to know what the state of play will be come December with the situation with Covid-19 changing things on a daily basis.
But the council is keen to support businesses who have suffered during lockdown, while saving money for ratepayers, and encouraging them to shop local by waiving parking fees.
A report to committee this week followed discussions held in September.
These had centred around the desire to continue to support traders balanced with the potential for enhanced restrictions and the need for council to ensure that all actions proposed are compliant with the relevant Public Health Agency and Northern Ireland Assembly guidance.
The report to councillors gave an idea of what was in mind for the borough this festive season.
It said: "Officers are mindful of the resource challenges affecting the organisation and are keen to ensure that any financial resources committed at this stage are not likely to be lost should future restrictions come into operation.
"The survey previously referred to has indicated that traders are indicating that a comprehensive shop local approach and marketing campaign would be desirable and initial plans have been developed in order to initiate this.
"The emphasis within the campaign in 2020 will be on a borough-wide message for citizens to support their local traders.
"The proposed theme for the campaign will be 'Light up our Borough' and visuals will be presented to committee in November.
"In terms of events, it is proposed to host a virtual switch-on of the Christmas lights and trees within the urban centres on a date to be agreed.
"Officers are pursuing plans for a 'Festive Urban Trail' across the urban centres which would help to drive footfall but over a longer period of time than the traditional events.
"Work is ongoing corporately to collaborate with other departments as they develop their respective programmes of Christmas activities and these will all feature in the Christmas events guide being developed as part of the marketing campaign."
The offering of free parking will cost in the region of £20,000 to £22,000, it has been estimated.
Councillors on the committee have agreed to the way ahead as outlined but as stated above, it will required ratification by the whole council on Monday night.
Sign Up To Our Newsletter