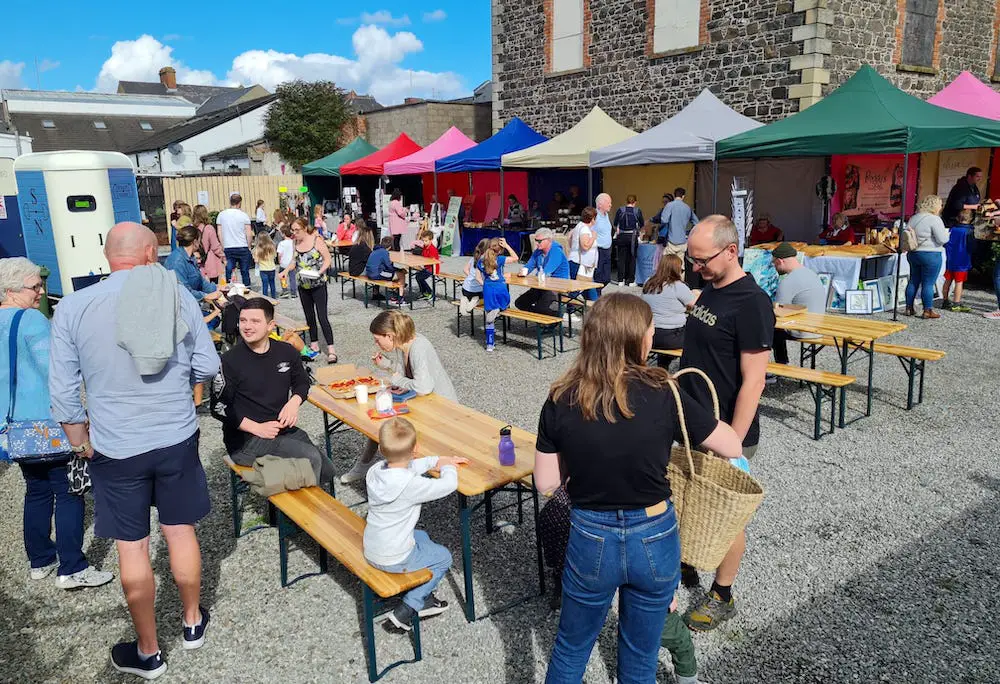 Sustain Community Limited in Portadown and Chrysalis Women's Centre in Craigavon are among 30 projects receiving funding from The National Lottery Community Fund through Together for Our Planet, a National Lottery funding programme to help communities take climate action.
Over £230,000 has been awarded to groups in Northern Ireland who are helping people grow their own produce, reduce waste, learn about repairing and upcycling and improving their local area.
Sustain Community Limited received a £10,000 grant to run a monthly Eco Market in Portadown and deliver workshops in the local community to learn about living more sustainably to reduce their carbon footprint.
The project will also run monthly clothes and plants 'Swap Shops' and will work with young people on a drama piece about how Climate Change affects them.
Susan O'Connor, Business Development Officer at Sustain Community Limited said: "This funding will allow us to educate the local community about making more sustainable choices in their daily lives.
"We've developed a successful eco market, where traders proudly discuss the materials and processes they use to share their knowledge with customers, but this project will allow us to develop those conversations into something more.
"We have created a community garden where local people helped with the construction and with the help of the Together for Our Planet funding we will be able to teach beginners how to utilise whatever space they have at home to grow produce, and so reducing their reliance on imported and shop bought goods.
"We will also be able to engage with the wider community on a range of environmental issues in a variety of ways, through workshops, information sessions and focus groups.
"Over the past few years we have learned that people are passionate about protecting their environment on a local level by encouraging their family and friends to do what they can, but they also want to highlight the global issue of climate change – we believe this funding will enable Sustain Community Limited to empower local people to achieve this."
Another project in the area receiving funding for climate action is Chrysalis Women's Centre in Craigavon.
They are using a £3,239 grant to teach women and children about water preservation, food sustainability and managing waste. The project will provide skills and knowledge for them to make changes in their homes and encourage others to take action on climate change.
Paul Sweeney, The National Lottery Community Fund's Northern Ireland Chair, said: "Climate change is under the world's spotlight and people are seriously concerned about issues such as increased energy costs. So, it is encouraging to see people taking action locally across Northern Ireland. We know communities have a big role to play – even small steps can make a big difference.
"Thanks to National Lottery players, we are able to support local climate action, funding innovative projects that are part of the drive towards net zero and that enables people and communities to thrive."
The National Lottery Community Fund has awarded £5 million in small grants from the Together for Our Planet programme, to support hundreds of communities across the UK to create a legacy of community-led climate action. Since 2016, we have awarded £397 million through more than 6,000 grants which involve environmental action, including action on waste and consumption, energy, transport, food and the natural environment.
For more information on applying for funding in your area from The National Lottery Community Fund visit https://www.tnlcommunityfund.org.uk/funding/northern-ireland
Sign Up To Our Newsletter