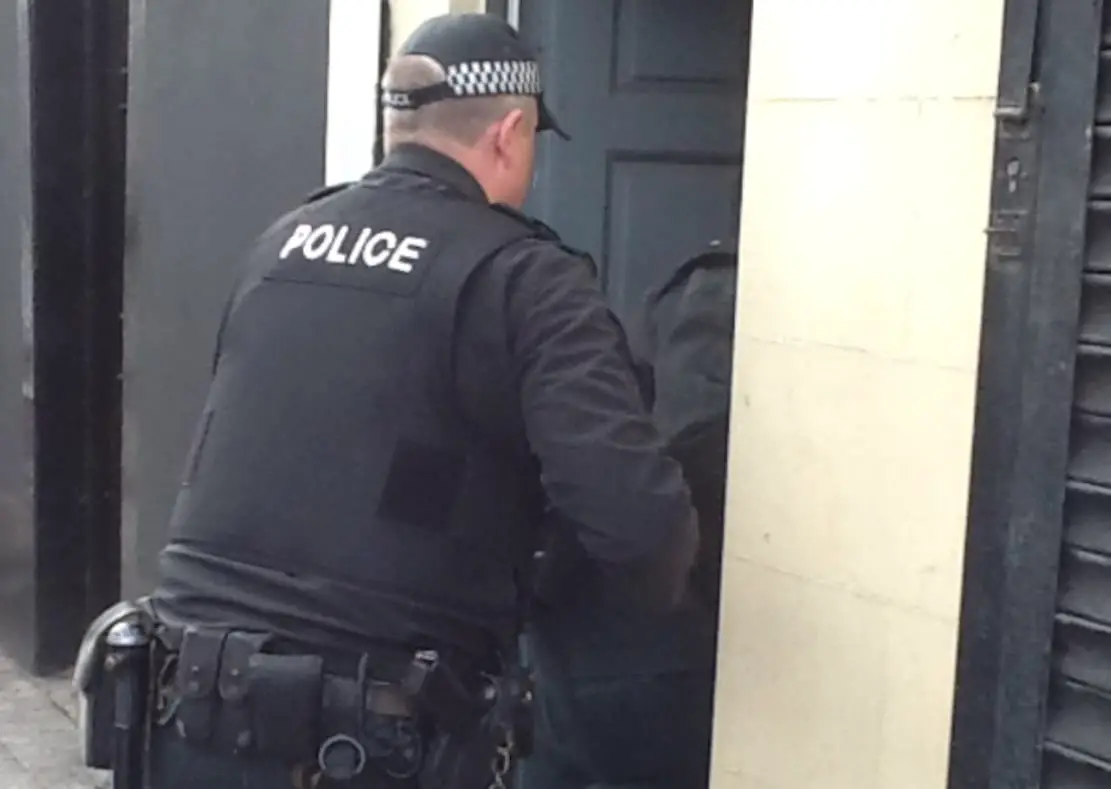 Police in Armagh, Banbridge and Craigavon have arrested 26 people and searched 21 properties and vehicles in the last three months in a bid to reduce the supply and demand of illegal drugs in the area.
District Commander Superintendent McMillan said: "One of the priorities in our local policing plan across Armagh City, Banbridge and Craigavon District is to protect vulnerable people who are at most risk of harm caused by illegal drugs and illicit prescription medication.
"The Police Service has a service-wide approach that focuses on supply, misuse and the impact of drug use. We conduct proactive activity and respond to information received from the community. Across June, July and August 2023 this activity has included 21 searches of properties and vehicles and resulted in 26 arrests, nine stop and searches of individuals, two community resolution notice being issued, two people being cautioned, a number of files being prepared for the PPS and other investigations ongoing.
"The subject of illegal drugs in Northern Ireland remains a concern for us as a Police Service and requires a multi-agency approach. We are committed to working with other agencies to disrupt the supply and misuse of drugs and regularly conduct activity with the National Crime Agency (NCA), UK Border Force, other Police forces across the UK and An Garda Siochana. In June 2023, police officers worked alongside the NCA to seize an estimated £2 million of suspected Class B drugs following searches at Belfast Port. It is believed the drugs were intended to be distributed to the Armagh, Lurgan and Portadown areas.
"The supply of illegal drugs fund organised criminality; and the demand for one type of drug, for example Class C, may create the demand and funding stream for the importation of Class A, not to mention the criminal exploitation of the vulnerable and wider offences of extortion caused by drug debt. The funding of organised crime groups who torment and abuse local communities have their foundations in drug-dealing activity. This should not be tolerated at any level.
"We need to work together to break that cycle within communities, as it impacts young people and those most vulnerable, causing lasting harm and suffering for families and local communities. None of this should be tolerated and we all have a collective responsibility in reporting illegal activity we may be aware of."
Superintendent McMillan continued: "As a Police Service we will continue working to prevent the importation and supply of illicit and counterfeit drugs by proactively investigating those Organised Crime Groups who supply them. The risks of taking illegal drugs are well documented but we also urge people to think about the potential consequences of misusing prescription and over-the-counter drugs too. Do not consume what you have not been prescribed by a healthcare professional, the affects can be just as severe, if not fatal for some.
"I am making a direct appeal to anyone with information about the illicit supply, possession or misuse of drugs. Please call police in confidence on the non-emergency number 101, or submit a report online using our non-emergency reporting form via http://www.psni.police.uk/makeareport/. You can also contact Crimestoppers anonymously on 0800 555 111 or online at http://crimestoppers-uk.org/"
"If you need help, support or wish to speak to someone regarding drug use, please visit: www.drugsandalcoholni.info ."
Sign Up To Our Newsletter