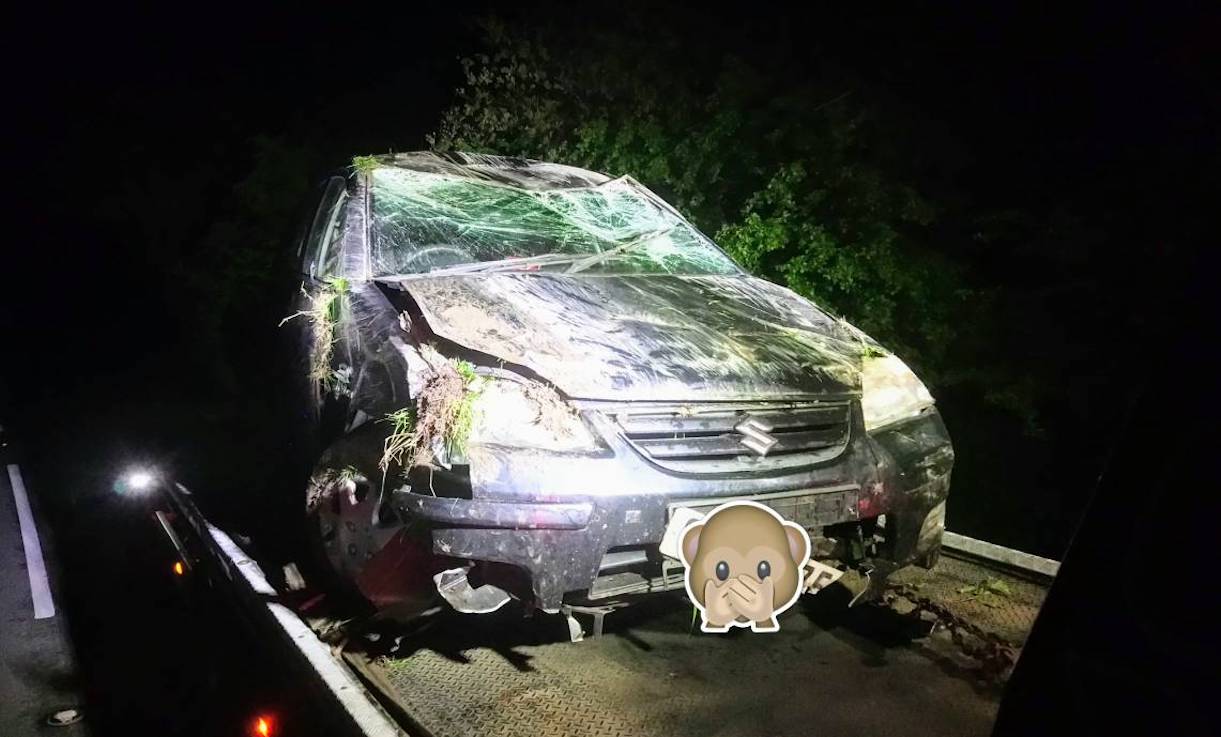 One lucky driver was extremely fortunate to walk away from this single-vehicle crash last night.
The wreckage shows the once functional Suzuki car smashed to bits, with pieces of earth hanging out any available orifice.
PSNI in the Armagh, Banbridge and Craigavon Borough decided to show the image as an example of what happens when you have a lapse in concentration, no matter how slight.
There was no suggestion that there was alcohol or drugs involved but rather a simple, innocuous lose of attention – the results of which can be deadly, however, thankfully it wasn't in this case.
A PSNI spokesperson, said: "Just thought I'd share a quick one with you to show what a little lapse in concentration on the road can look like!
"Thankfully the driver, was given the all clear by our NIAS colleagues and taken home!
"Just goes to show though, you never know what's around the bend. Stay safe!"
Sign Up To Our Newsletter