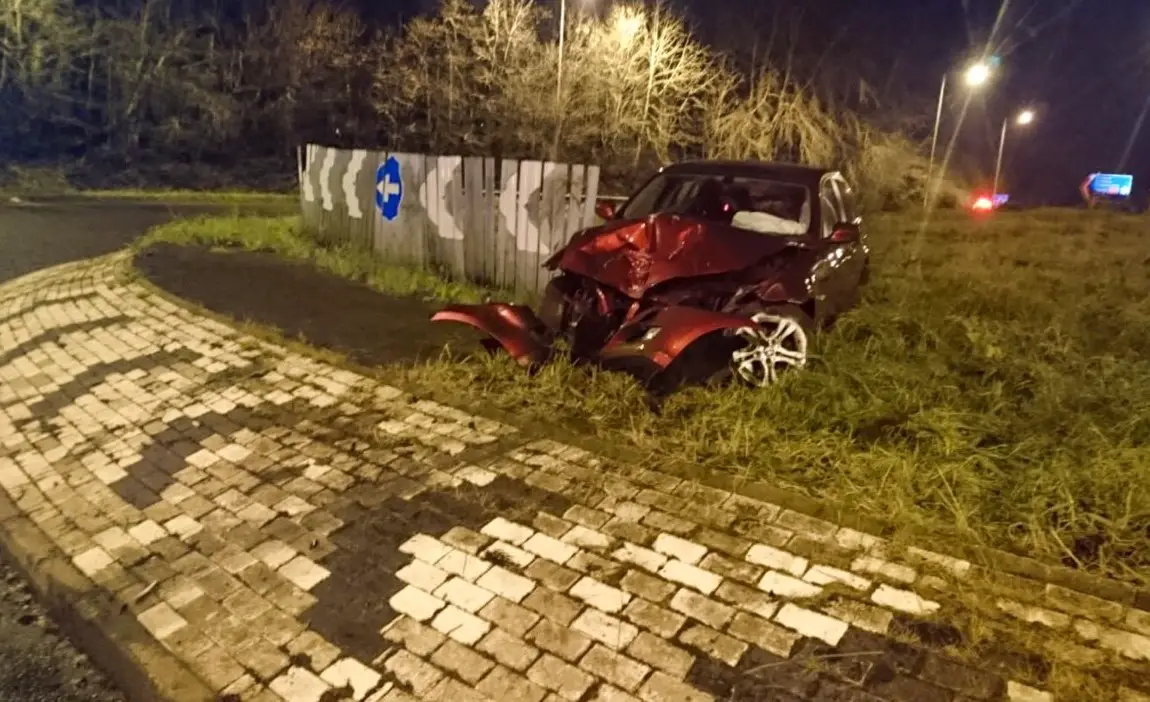 This was the scene of a horrifying single-vehicle crash in Co Armagh earlier on Saturday evening.
The driver of this mangled vehicle managed to get out relatively unscathed before fleeing the scene in Craigavon.
The car struck the roundabout, close to the M12 slipway, with such force it effectively buckled the front axle.
Fortunately there were no reported injuries, something officers said was just very lucky on this occasion.
The Road Policing Unit (PRU) assisted local crews with police dogs in apprehending the driver who was over the drink drive limit.
A PSNI spokesperson said: "A preliminary breath test indicated the driver was almost three times the drink drive limit.
"The consequences could have been far worse."
The PSNI has warned that its officers will be breath-testing more drivers over the Christmas period than they did last year.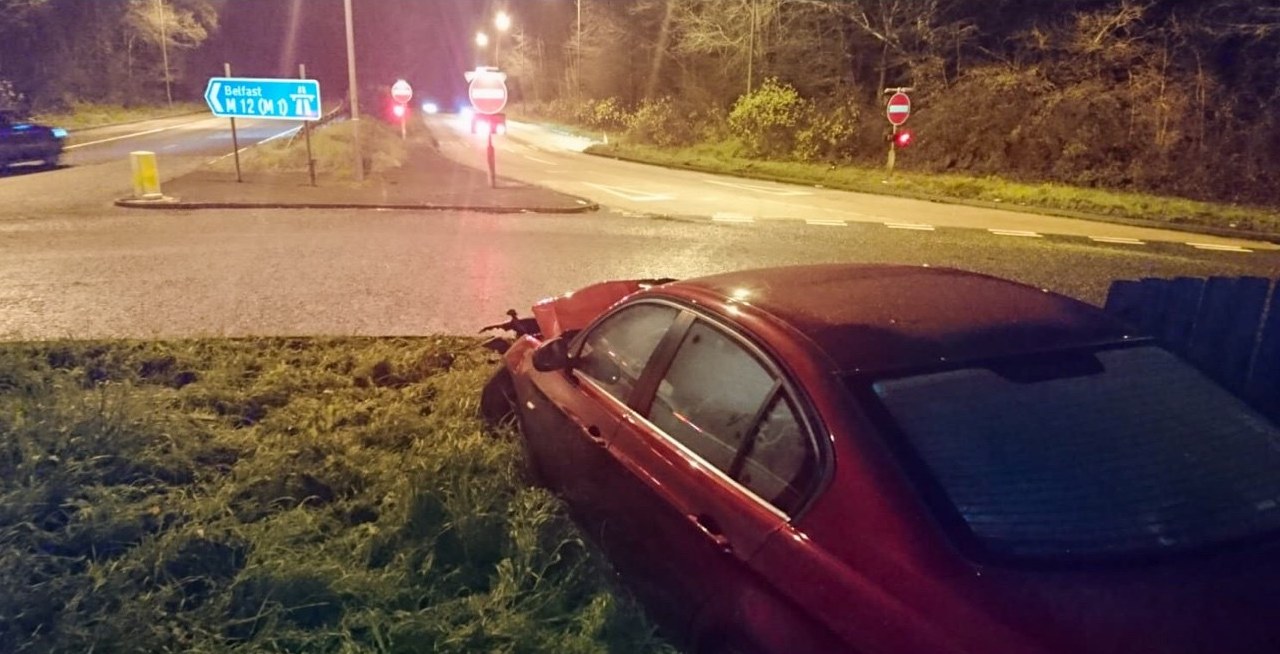 A 14-year-old and an 83-year-old were among more than 320 motorists caught drink driving during the same period last year.
Speaking earlier this month, Brian O'Donnell, Road Safety Officer said: "Alcohol affects everybody's driving for the worse. It creates a feeling of overconfidence, makes judging distance and speed more difficult and slows your reactions.
"All too often at this festive time ambulance crews are faced with the chaos caused by driving under the influence of drink or drugs.
"Either the driver is injured or they injure others, sometimes seriously, which is unacceptable. There are alternative ways of getting home, there are taxis and having a designated driver is always a good alternative.
"Please have a great festive season but don't drive under the influence – we don't want you to end up as a casualty or even killed.
"We are keen to promote this message over the next few weeks with support from local organisations including local businesses, restaurants, bars and nightclubs."
Sign Up To Our Newsletter