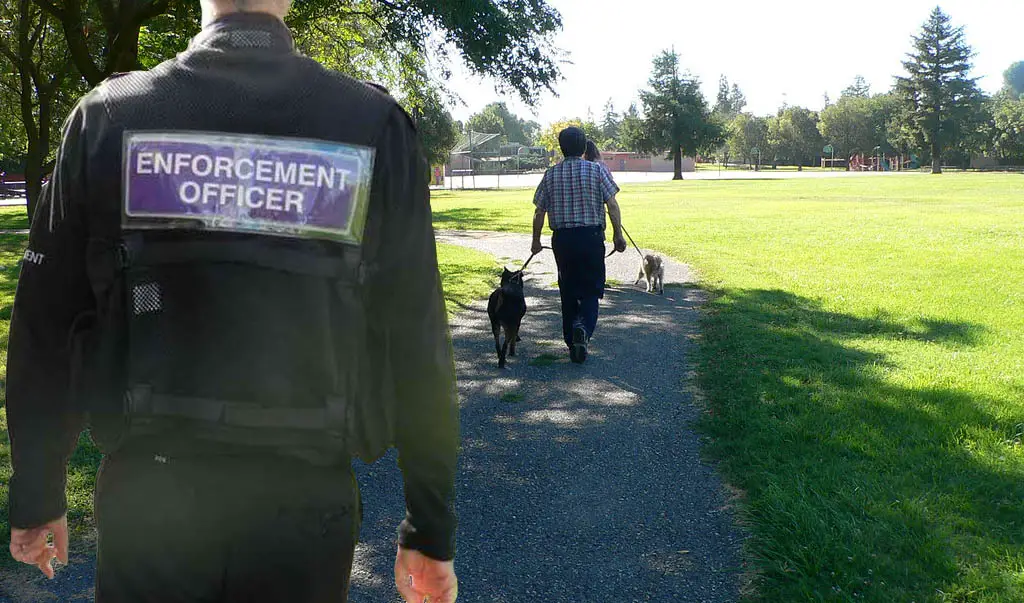 Armagh City, Banbridge and Craigavon Borough Council is to host a working group meeting in February to discuss how to best tackle litter and dog fouling in the borough.
Following a lengthy conversation about the issue at the council's monthly meeting on Monday, January 24, Alderman Stephen Moutray proposed it hosts the behind closed doors meeting with private enforcement company Waste Investigations Support and Enforcement (WISE).
In December, councillors were informed four WISE officers operate in the borough daily during daylight hours and are supported by a lead officer. The company has been focused on providing a visible deterrent and detecting littering offences.
However, Alderman Moutray has expressed a desire to see the company's resources spread throughout the borough and warned the council is currently failing ratepayers in its attempt to tackle littering.
"The WISE trial will end in three months time," said Alderman Moutray.
"I have been in communication with the department asking how we can tweak the delivery of the service it to make it more effective.
"There is no doubt there have been some benefits to having them. People have become more aware of when they drop litter but the actions of the company seem to be pretty targeted and we need them more widespread.
"I had asked that the next environmental services committee be dedicated to having the WISE company in.
"However, officers have indicated they thought it would be better to have a workshop so I would make the proposal that a workshop dedicated to litter and dog fouling is held before the end of February with the management of the WISE team in attendance to hear the concerns of councillors."
He continued: "This is an issue we have spent a lot more time on than we ever should. We are no better now than we were five or 10 years ago.
"We can't let this sit and drift, it is one of the basic services of this council and quite honestly we are failing the rate payer with our present efforts."
Councillor Paul Berry said he believed the council "could and should be doing more" to tackle the issue.
"On the education front I would like to get a report from environmental officers about what we are doing in the local primary schools and high schools concerning littering.
"There is a big issue about half a mile from our towns and villages where people are putting the window down in the car and discarding their waste once they are finished with the product."
Councillor Thomas O'Hanlon seconded Alderman Moutray's proposal but asked for an amendment to be made to the proposal asking for officers to detail how litter will be removed from the side of the road at the meeting.
"It is all right telling us fines will be issued but if they issue the fines and the litter is still there, we are no further forward so I would ask the proposal is amended to include a report on how litter is to be managed," said Cllr O'Hanlon.
"There is a massive increase in the waste on roads and it is something we need to get a grasp of. With regards to the comments about education, there is no doubt it is needed but it is not just children, it is the parents and older generations as well and that is not all just children."
Councillor Mark Baxter said the issue does require "serious conversations" and called for officers to look at the shift patterns of council staff.
"It is always down to shift patterns and I think we need to have a serious conversation at that meeting to see if dog fouling wardens can be deployed early in the mornings and I would like to see that discussed at this working group."
Alderman Stephen Moutray said he would accept Cllr O'Hanlon's amendment and asked for a comment from council officers given the "considerable amount of time" members have spent discussing the issue.
In response to this request, Council's strategic director of neighbourhood services, Sharon O'Gorman said she would "take a note of those comments and action accordingly".
Ms O'Gorman also confirmed officers "recognise the importance of cleansing across the borough and will together to bring information back" for members.
With members all agreed on Alderman Moutray's proposal, Council's Lord Mayor, Alderman Glenn Barr asked for councillors to bring forward ideas to tackle the issue as well.
Sign Up To Our Newsletter