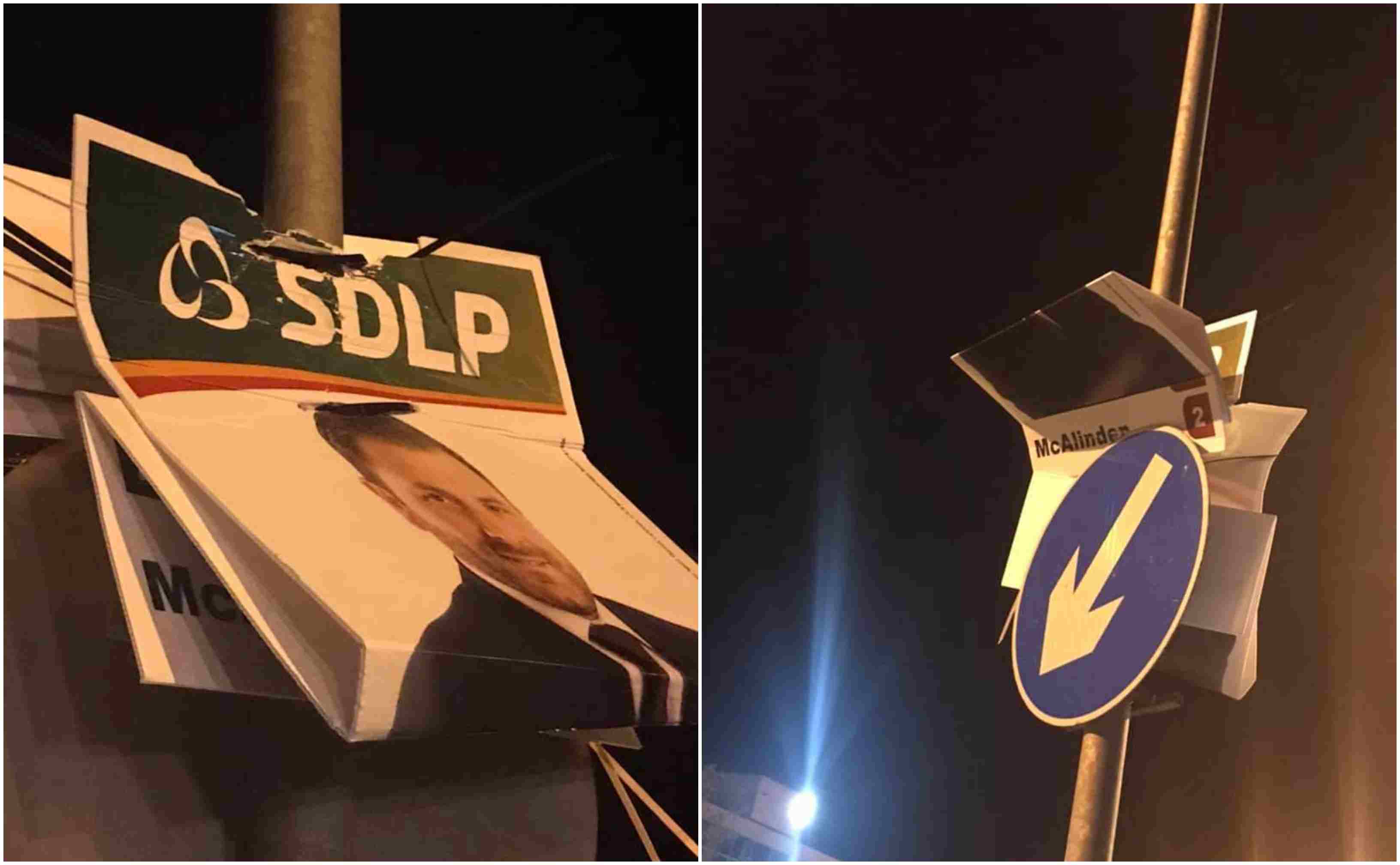 A series of freshly erected election posters have been vandalised in Craigavon.
The SDLP campaign placards, in the names of candidate Thomas Larkham and sitting councillor Declan McAlinden, were crudely ripped and torn from lamp-posts in the area.
Mr Larkham, who hopes to be elected on May 2, says the vandalism is "totally unacceptable".
"Disappointed that some of my election posters have been vandalised this evening," Mr Larkham posted on his social media late last night.
"I do my best and work hard for everyone in Craigavon regardless of their background and this type of behaviour is totally unacceptable.
"Elections are part and parcel of the democratic process as is putting up posters. This is just a blatant act of criminal vandalism."
He added: "All posters from all Political parties should be respected and I would appeal to those responsible to stop immediately."
Sign Up To Our Newsletter