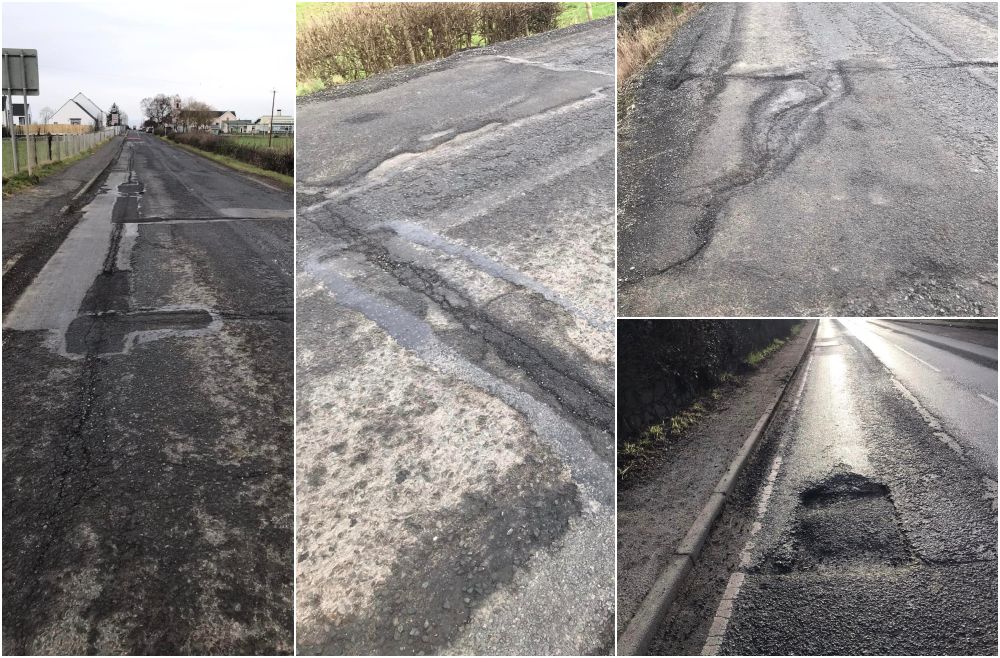 Rural roads in Co Armagh are so bad in places mourners are only able to carry coffins a short distance for fear of tripping over a pothole.
This was the situation at two recent funerals in the Derrytrasna area.
SDLP Councillor Declan McAlinden said he witnessed this very issue first hand, describing the roads "a complete and utter shambles".
"To be honest I'm fed up to the back teeth complaining about them," he said.
"From the Bannfoot to Lurgan/Portadown and roads in between, the state of them is embarrassing.
"At recent funerals in Derrytrasna, mourners could only carry the coffin a short distance in fear of tripping or falling over potholes.
"I call regularly reporting road defaults and its really frustrating that nothing major is being done!!
"An odd barrow of tarmac 'here and there' just doesn't cut it with the community I represent and to be honest it's a disgrace, it's not good enough and the residents are rightly angry and deserve better."
Councillor McAlinden has expressed a sense of exasperation when, year on year, he highlights the issue only to be met with the response – "they will assess".
"How many times do you need to assess poor roads? Five minutes in a car, or a dander along the footpath, will assess all you need to know and more; it's not rocket science, it's brutal.
"In 2021-22 financial year there was over 300 claims and almost £250k was paid out due to damage to vehicles…that would go a long way in resurfacing many sections of road."
Councillor McAlinden says he reports all requests and will continue lobbying and do whatever he can, adding: "I'm frustrated as much as you are".
---
Newsletter: It would appear Lurgan has gone to pot!
---
Sign Up To Our Newsletter