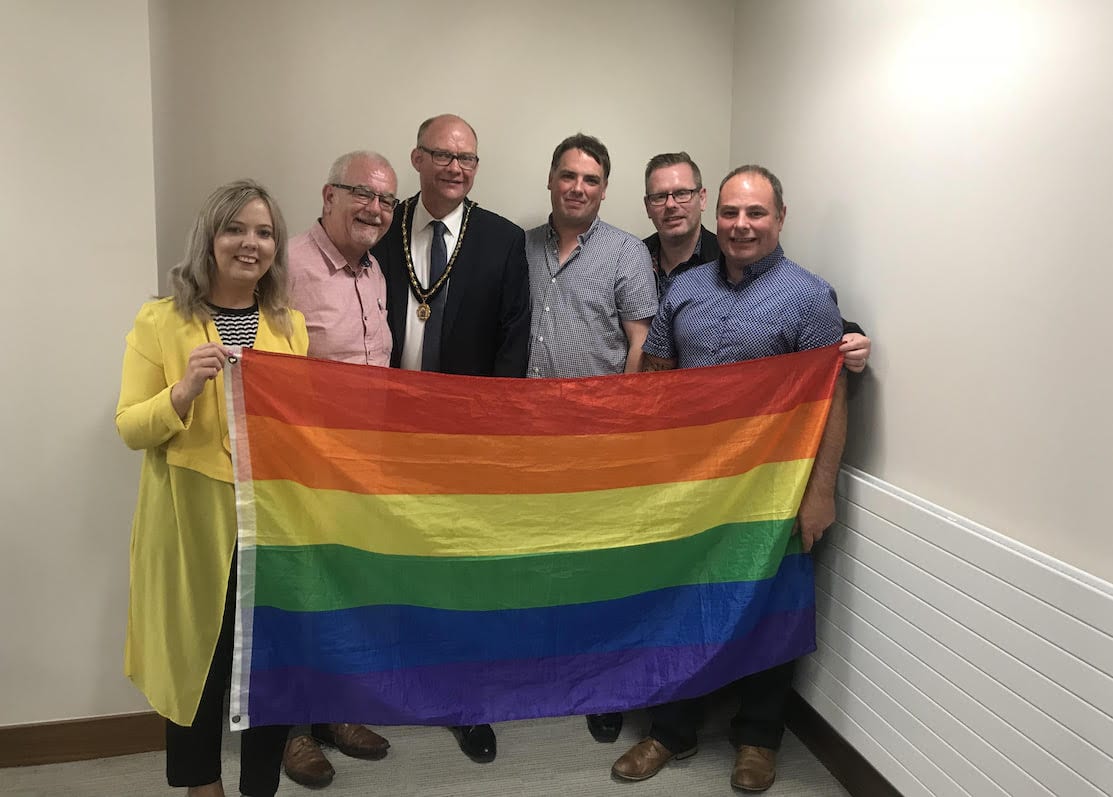 Deputy Lord Mayor of Armagh City, Banbridge and Craigavon, Councillor Paul Duffy is holding an event on July 31 in Craigavon Civic and Conference Centre for members of the LGBTQ+ Community and their families.
Commenting on the event Councillor Paul Duffy said: "During my tenure as Deputy Lord Mayor I want to ensure that all sections of society are recognised, respected, enjoy equal access to the Lord Mayor's Office and that we actively celebrate and promote diversity.
"It is therefore a priority of mine to hold an event, to coincide with PRIDE, for members of our Boroughs' LGBTQ+ Community along with their families. This event will be held in Craigavon Civic Centre from 7pm-9pm on Tuesday, July 31.
"I hope that this event which includes guest speakers and supper is embraced and would like to warmly invite members of the LGBTQ+ Community and their families to join me for an evening of pride filled celebration."
If you wish to attend this event you must register with the Lord Mayor's Office by contacting
lordmayor@armaghbanbridgecraigavon.gov.uk or 02837529633.
Read more: Rainbow flag WILL fly from Palace in Armagh to mark Pride Day
Sign Up To Our Newsletter