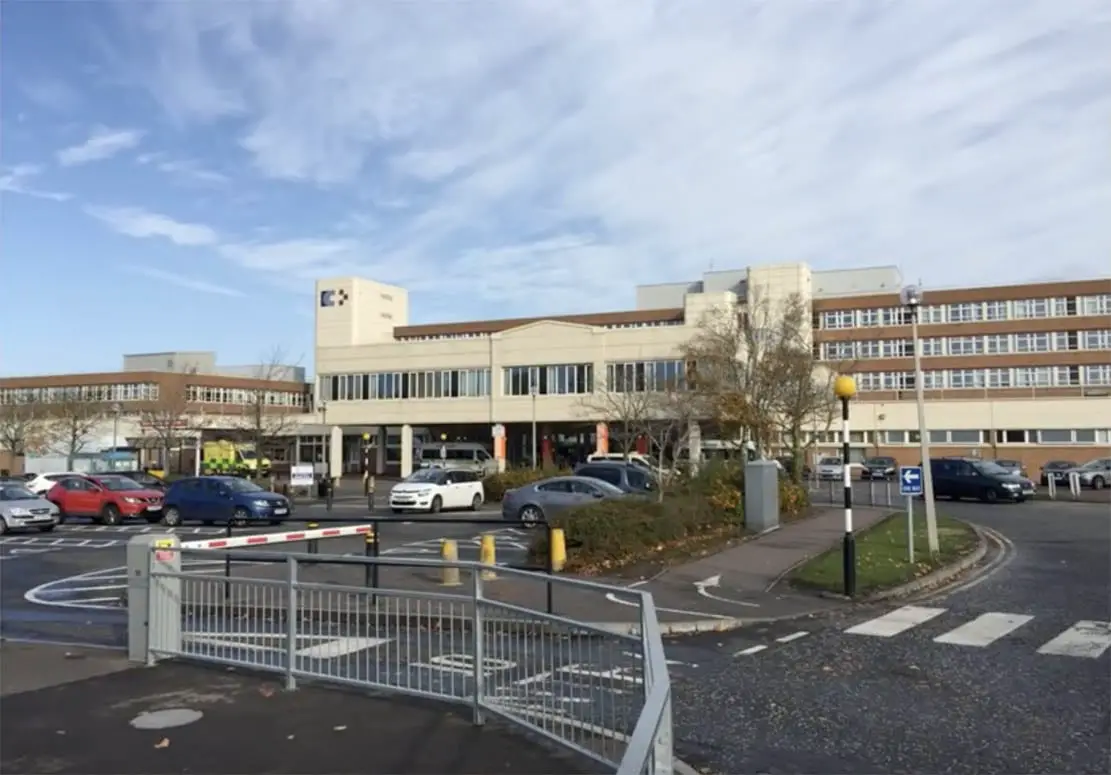 There have been 13 further Covid-related deaths reported in Northern Ireland since Friday – four in the past 24 hours.
The total number of deaths now stands at 2,797.
The ABC Borough accounts for 378 – one since Friday – fatalities. There have been 210 – up one – deaths in the NMD district, while Mid Ulster accounts for 258 – also an increase of one.
There have been a further 1,457 cases recorded in the last 24 hours, according to the Department of Health's latest daily dashboard update.
There were 139 positive cases in Armagh, Banbridge and Craigavon. There were 117 cases in Newry, Mourne and Down, while Mid-Ulster recorded 180– the second highest in NI. Belfast – the highest in NI – recorded 189 positive cases.
A total of 3,325 individuals were tested in that time.
There are 412 – up 15 – people in hospitals across Northern Ireland as a result of the virus, 37 – up three – of whom are in intensive care units.
There are currently 147 – up 20 on Friday – Covid patients in the Southern Trust area which is the highest in NI, 120 of whom are in Craigavon Area Hospital. There are five ICU beds available across Northern Ireland.
Hospital occupancy in Northern Ireland currently stands at 104% – up 1%.
Meanwhile, Upper Bann MP Carla Lockhart has heaped praise on staff at Craigavon Area Hospital as they witnessed "the most extreme pressure".
"First and foremost, I want to thank the front-line staff who were working under the most challenging conditions," said Ms Lockhart.
"They are worn out, mentally and physically exhausted, yet continue to deliver the best possible care for those in need.
"We need people to avail of the 'Phone First' system, and ring ahead before attending A & E. This can help direct patients to the most appropriate care for their health need and ensure those attending A & E are those who need to attend A & E, rather than a GP or other service.
"I would also encourage the Trust to see what they can do to address public frustration with access to some GPs and out of hours services. These services are vital in keeping people away from Accident and Emergency, but for this to be effective we need to see easier access to the family doctor in practices where this is proving difficult, and out of hours."
The DUP representative added: "We all have a responsibility to do what we can to alleviate these pressures. With an increase in Covid inpatients, the message must be to follow all guidance and regulations to try to reduce transmission of the virus.
"Social distancing, face masks, and of course vaccination and booster jabs can all help to reduce the COVID cases in our community. We can all help in this regard by doing the right thing.
"Working together the public and the Trust, with the right support from the Department of Health, can overcome these challenges but we need to all do what we can to help. We owe it to the staff to do this and to ease the pressures on our health service as soon as possible. I plan along with DUP colleagues Diane Dodds MLA and Jonny Buckley MLA to meet the Trust in the coming days to discuss how this collaborative approach can be actioned."
Newry and Armagh MLA Justin McNulty says the protection of local Emergency Departments is "absolutely critical".
The SDLP assembly member has praised frontline health workers at Craigavon Area Hospital and across the Southern Trust for their "Trojan efforts" in taking care of, and keeping patients safe all whilst under extreme pressure.
Mr McNulty explained: "The emergency situation at Craigavon this weekend is a stark reminder of the huge pressures on our hospitals and health care workers – on Sunday, there were 108 people in Craigavon's emergency department – 32 of those required admission to a ward, however there were just three beds available.
"On Monday morning, there were 48 patients between Daisy Hill and Craigavon EDs who had been waiting for more than 12 hours to be seen. These are shocking numbers and my heart goes out to patients and families who must be beside themselves with worry.
"It's absolutely critical that we do not become resigned to accepting the fact that this is the new normal for our health service. This weekend has again highlighted the need for emergency medicine in the Southern Trust, and it is abundantly clear that need can only be met by fully resourced Emergency Departments at both Craigavon & Daisy Hill.
"There needs to be decisive and immediate action to strengthen our Emergency Departments – aside from the demands posed by COVID, the idea that someone in a medical emergency may not have guaranteed access to their local ED is totally unacceptable.
"The Southern Trust and the Department of Health must reassure the public and frontline health workers that the EDs at both Craigavon & Daisy Hill will be properly resourced and strengthened to be able to cope with the demands placed upon them by the current health crisis and equipped to cope with any further winter pressures."
Sign Up To Our Newsletter