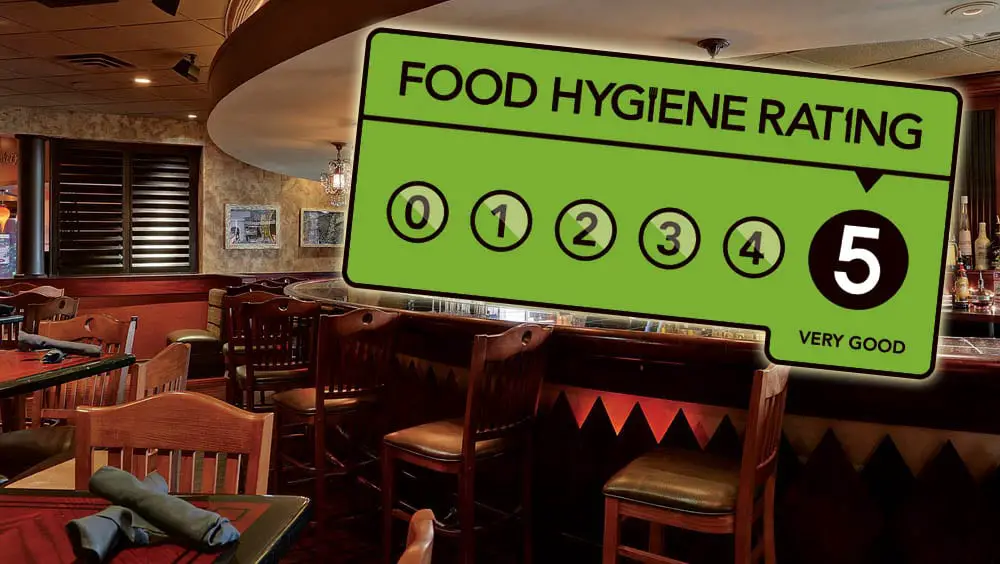 Food outlets across county Armagh will now, by law, have to display their hygiene ratings, whether good or not.
The Food Hygiene Rating Act comes into force across Northern Ireland today.
This new legislation means that the scheme is now mandatory, replacing the voluntary scheme run since the end of 2011 by district councils and the Food Standards Agency (FSA).
No matter what the rating of the food business, they will have to by law display the rating sticker given by the district council following inspection.
This can range from '5' which means the food hygiene standards are very good, down to '0' where urgent improvement is necessary.
This instant and visible hygiene rating information will help people choose where to eat out or shop for food, including restaurants, pubs, cafes, takeaways as well as supermarkets, other food shops and hospitals, care homes and schools.
Head of Local Authority Policy and Delivery at the FSA in Northern Ireland, Michael Jackson, said: "This is a major step forward in providing people with hygiene information to help them make informed choices about where to eat out or purchase food and it will also help to improve food hygiene standards in food businesses, as the mandatory display will encourage businesses with a poor rating to improve their standards and strive for a better rating.
"Any food business should be able to achieve and maintain a 5 rating as it only requires compliance with hygiene requirements set down in law.
"We know that display of stickers has been low in the voluntary scheme, but with this new legislation people will soon be able to check the rating by looking for the sticker and choose somewhere that has a rating of 3 or above. If you can't see the sticker, then ask the staff. Under the Act staff must tell you the rating if asked."
Over the next few months more stickers will be seen, displayed in locations where they can be easily spotted before you go in to get food.
Next year as a result of a further regulation, businesses which offer on line ordering of food will need to publish their rating online so it can be seen before an order is placed.
You can also check online for ratings by visiting www.food.gov.uk/ratings
Read more news:
School writes to parents amid claims 'adult male' contacting pupils
County Armagh father-of-three knocked from bike as he cycled to work
South Armagh man jailed after 'criminal cash' seized from house and vehicles
Youth in custody tonight and drugs seized after car stopped in Keady
Teenager arrested following Armagh burglary
Scrap yard fire which destroyed 300 cars 'suspicious', police confirm
Pictures show shocking extent of suspected arson outside Keady
Streets closed after two homes shot at in county Armagh
Young couple attacked in their home by armed robbers
Sign Up To Our Newsletter