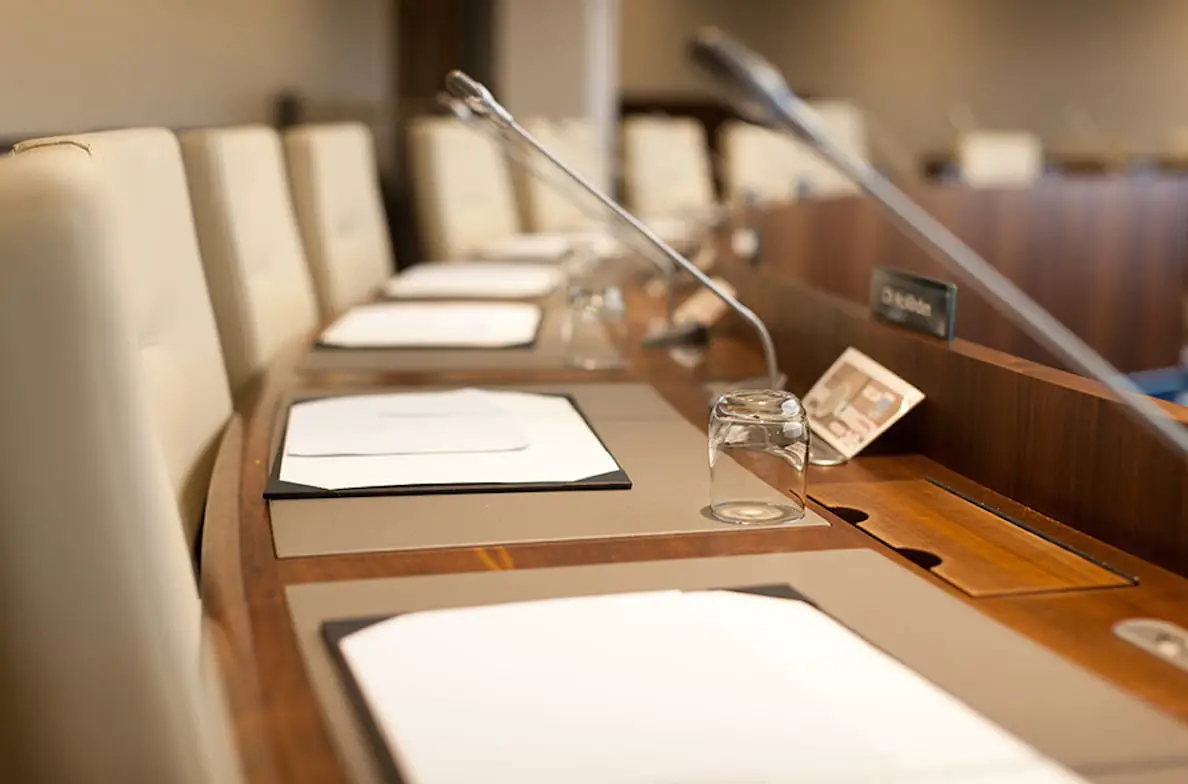 Tensions ran high at a meeting of Armagh City, Banbridge and Craigavon Borough Council on Monday evening as politicians from the DUP and Sinn Féin clashed over the formalities of organising a special meeting of the council.
Sinn Féin group leader, Councillor Liam Mackle, said he was disappointed that Lord Mayor, Alderman Glenn Barr, had "ignored" his request to hold a special meeting to discuss the cost-of-living crisis and lobby to free up £300 million of government money .
"I want to put on record my disappointment as I wrote to you 12 or 13 days ago asking you to call a special council meeting," said Councillor Mackle.
"I am a bit surprised your colleagues are now raising these issues tonight as we would have had the opportunity to have a special debate specifically to address those issues and write to the Executive asking it to meet to free up the £300 million that could have been going to very needy households across the six counties at this time."
Jumping to the Lord Mayor's defence, DUP Councillor Darryn Causby said he appreciated how "extremely busy" he must be and noted the "convening of special meetings is not just within your (Lord Mayor's) gift".
"Councillor Mackle noted that he wrote to you about 12 days ago. Of course it is also within his gift to convene a special meeting under standing orders," said Councillor Causby.
"What we have actually seen is rather than argue for the most vulnerable and those who need our support, what Councillor Mackle has done is try to attempt to paint you and your colleagues – and far be it for me to want to defend the Ulster Unionist Party again in this place – in a bad light.
"It is clear that Councillor Mackle is more interested in ousting his colleague, Mr O'Dowd, at the forthcoming election but if I can draw his attention to the most up-to-date standing orders of this council, he will find he has the power to call a special meeting if he wants to.
"If he was so concerned maybe he would have put the effort in to read the standing orders and if you did not respond to the request within seven days he could have quite rightly called the meeting himself.
"I would have gladly attended as I am sure many others across the chamber would have as well."
Councillor Mackle told the chamber he was "well aware of the standing orders", noting that "Councillor Causby is not the only councillor in the chamber familiar with them", before addressing the Lord Mayor to explain why he had not taken the option to call the special meeting.
"As you ignored the letter for seven days, that gave me three days to call a meeting," said Cllr Mackle.
"This meeting would then have had three days to be publicly notified and by that stage the collapsed Executive's mandate was over and the DUP would have got off scot-free as they did, as there was no debate and no call to reconvene the Executive to sign off, even for one day, on the £300 million now sitting in the Treasury's coffers.
"That money could have been available to needy households right across the north but it is not and if Darryn Causby thinks that is an excellent thing to do, well, good luck to him.
"I personally think it is a tragedy."
Sign Up To Our Newsletter