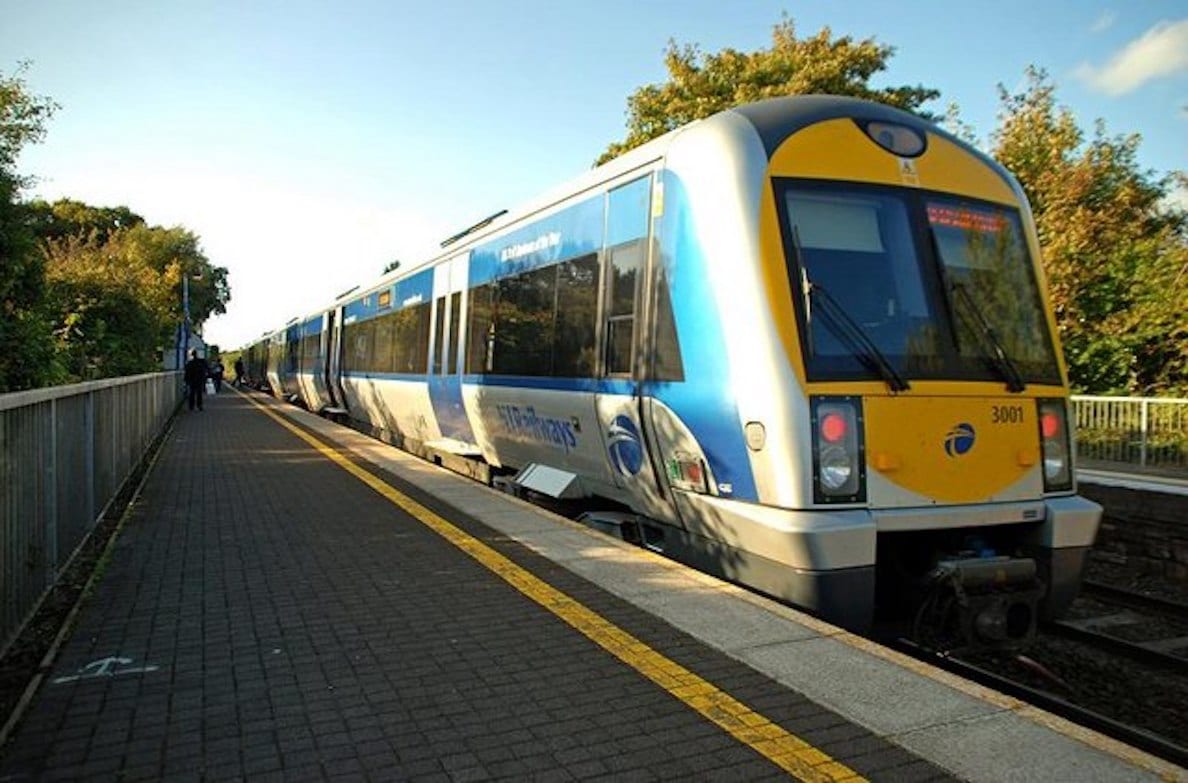 Councillors have backed a motion for a scoping study to be conducted into the possibility of a rail halt at Central Craigavon.
But they did so with an amendment which sought to include other public transport and infrastructure issues in the area.
The motion brought by Sinn Fein Councillor Catherine Nelson read: "That this council notes the regional economic strategy for the mid south west region was recently launched which highlighted the deficit in infrastructure provision.
"That the council acknowledges the importance of strategic road and rail infrastructure projects for this Borough and the need for these to be included in the regional network transportation plan.
"In terms of central Craigavon, that this council recognises the area is a significant economic driver with a growing population.
"As a result, this council agrees there is a need for sustainable public transport provision including rail and bus infrastructure and that a Central Craigavon rail halt requires prioritisation.
"This council agrees to undertake initial scoping to develop an evidence base to include this in regional plans."
She said the motion had been worded in such a way which would allow other projects to be included after it had been passed.
Councillor Nelson asked the council move to demonstrate the importance we place on infrastructure and the need for these to be included in the regional transport plan.
She said that while she had raised the issue of Craigavon, the motion allowed every member to bring forward projects in their own district electoral area.
"There is a real and definite need in Central Craigavon," said Councillor Nelson, pointing to a growing population in the area and "particularly weak" transport links, given the industrial area, "top notch schools and our soon to open multi-million pound leisure centre".
The DUP said they would support the motion.
But they brought forward an amendment which would include issues in Portadown and nearby Lurgan.
DUP Councillor Darryn Causby referred to issues surrounding the Northway, which had "never been completed to the required standard", and the fact that Portadown – a main town on a strategic route – does not even have a bus centre and the town centre being congested with bus traffic.
DUP Alderman Stephen Moutray also referred to issues in Lurgan surrounding rail transport, and said it was the "only town on the island of Ireland which had three intersecting rail crossings". He said he was "impacted on a daily basis along with thousands of others" and the town was more or less "cut in half".
They brought forward an amendment to have these issues included.
It included the words: "That this council acknowledges the challenges relating to level crossings in Lurgan and the Northway in Portadown and lobbies the Department of Infrastructure as part of the Mid South West programme."
Sinn Fein Councillor Keith Haughian said he lived close to one of the crossings in Lurgan and he realised how big an impact it had. But he felt that it might be worthy of a separate motion.
Councillor Nelson said she wished the motion to stand without the amendment.
She felt that the wording allowed for all other issues and projects which councillors wanted included to be brought forward as part of the scoping study exercise but did not require to be included at this time.
Ulster Unionist Alderman Jim Speers had tried to bring an additional amendment in relation to the Armagh to Portadown rail link but was later happy to remove this suggestion, pointing to the fact a previous motion had been tabled by his party on the issue.
It was also revealed that a meeting of the working group on the Armagh to Portadown rail campaign was also due to meet again in the "next couple of weeks" and will be carried forward at the time. He felt the "best way forward" was not to proceed as he could foresee that "this could become a wish list rather than a real list".
With the DUP's amendment on the table seeking to include Portadown and Lurgan issues now, it went to a recorded vote.
A total of 21 voted in favour of the amended motion, with 18 against and one abstention.
Councillor Nelson, in summing up, thanked all those who had supported her motion and accepted the other issues were also extremely important alluded to in the amendment.
She also assured Alderman Speers that the council view the reopening of a line linking Portadown to Armagh as a "real priority".
Alliance Councillor, Brian Pope – who heads the economic committee on council – welcomed the new Mid South West Regional Economic Strategy and voiced support for sustainable transport following the debate at full council.
The Banbridge councillor, speaking after the full meeting on Monday, said: "We welcome the Mid South West Regional Economic Strategy but were disappointed that sustainable transport was not prioritised in the final version of the strategy.
"The investment from the regional growth deal and economic strategy are absolutely vital to boosting our local economy and helping to create jobs. Supporting clean and inclusive growth is an important part of this strategy.
"Certainly a new rail halt at Craigavon, with links to the local cycle and bus network, and to the local industrial and retail areas would have a positive impact on the wider area.
"These are extremely difficult economic times for many people and therefore it is critical that we deliver an effective and sustainable economic plan."
The council will now move to consider its scoping study after Monday night's debate and vote.
Sign Up To Our Newsletter