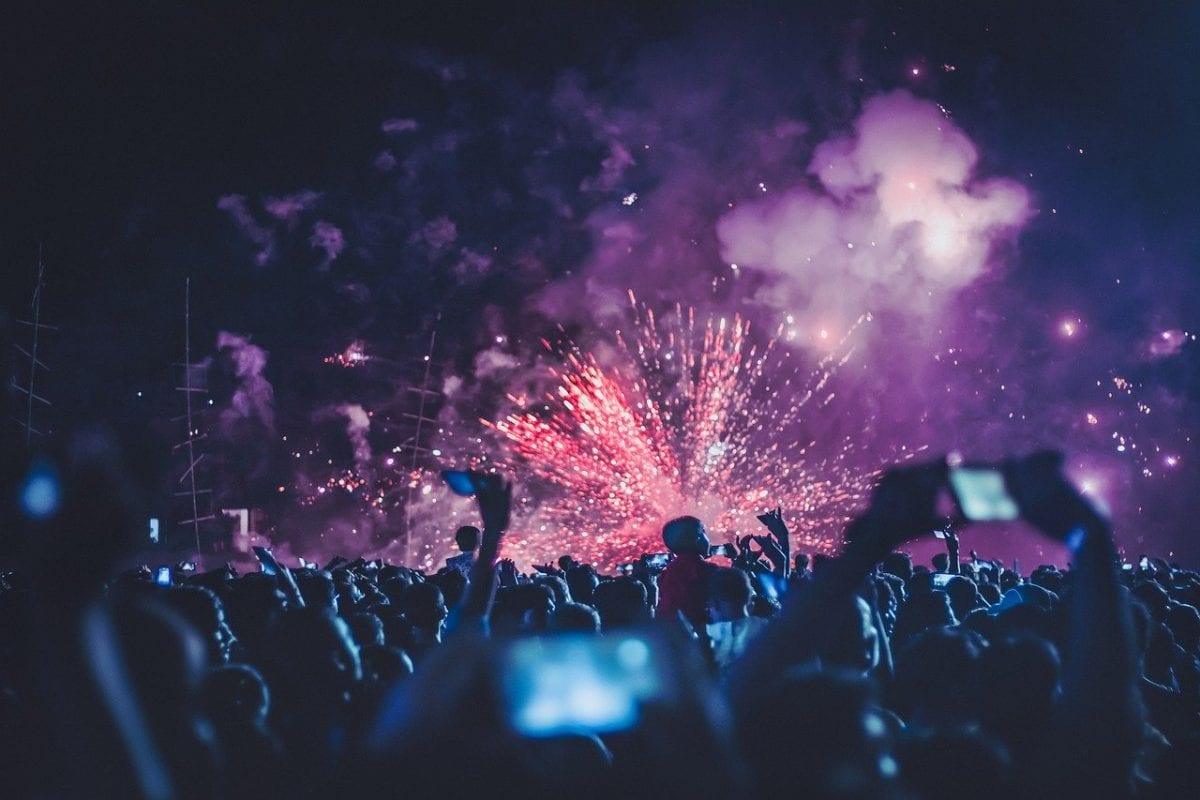 A Craigavon councillor has been left "astounded" after Armagh City, Banbridge and Craigavon Borough Council approved an amendment to a motion that will see it discuss its roles and responsibilities in relation to fireworks in committee.
At Council's monthly meeting held on Monday, Councillor Catherine Nelson brought forward a motion calling on Council to encourage the responsible use of fireworks in the borough.
However, following comments from other members in the chamber, a proposal was put forward by Councillor Darryn Causby and seconded by Councillor Sam Nicholson to have the matter discussed further at committee.
Let us know your thoughts on fireworks in the comments below.
The amendment was rejected by Cllr Nelson who said she was "astounded" the chamber had not supported her initial motion. A vote was then taken on Councillor Causby's amendment and it was approved by Council.
Cllr Nelson's motion read: "This Council will encourage all public firework displays within the local authority bounds to be advertised in advance of the event, allowing residents to take precautions for their animals and vulnerable people.
"Actively promote a public awareness campaign about the impact of fireworks on animal welfare and vulnerable people – including the precautions that can be taken to mitigate risks.
"Write to the Executive urging it to introduce legislation to limit the maximum noise level of fireworks for those sold to the public for private displays.
"Encourage local suppliers of fireworks to stock 'quieter' fireworks for public display."
Addressing the chamber, Cllr Nelson said:  "The purpose of this motion is to be a wee bit more proactive around fireworks as a council.
"I don't want to be a killjoy but I want to encourage a more thoughtful approach that takes into consideration the vulnerable within the community as well as our animals," she said.
The proposal was seconded by her Sinn Fein party colleague, Councillor Keith Haughian, who said it was his view the motion provided a practical way to deal with the issues of fireworks, without impacting too much on the enjoyment of them.
"The reality is while we may enjoy fireworks, there may be vulnerable or elderly residents who find it a difficult time of year and this is a practical way for Council to be leaders and deal with this in a sensible way," he said.
UUP councillor, Sam Nicholson said he agreed with the sentiment of the motion but said it would be best to discuss the matter further "in the relevant committee".
"I think it is unfair to our officers and I would like more clarification as to what Council does in terms of fireworks," he said.
Noting how his three pets are "petrified" of fireworks, Sinn Fein group leader, Councillor Liam Mackle expressed his support for the motion.
Independent Councillor Darryn Causby said he would agree with the sentiment of the motion but proposed an amendment to ensure Council reports its efforts in relation to fireworks to the relevant committee.
Alliance Party councillor Eoin Tennyson spoke in support of the motion and expressed surprise the chamber was not of the same view.
"It is a relatively straightforward motion and the sentiment is agreed by all members," he said.
"I am not sure what would be gained by this going to committee. Members have usual notice period to consider this I think we are dancing on the head of a pin here and it should be straightforward to agree this tonight."
UUP group leader, Alderman Jim Speers said he would like to see the matter brought back to committee as whilst he was not against the proposal he would like further clarity around it.
Independent councillor, Paul Berry said an "informed discussion" on the matter would be important.
"We need to have a clear message that we are aware of our responsibilities," he said.
"Put it to committee for further discussion and make sure we all know our responsibilities and what we are allowed to do within the law and then go to Stormont with our particular message."
Cllr Causby then clarified the proposed amendment would read "This Council will report to the relevant committee on all efforts that are being made…" and the proposal was seconded by Cllr Nicholson.
Council's Lord Mayor, Alderman Glenn Barr said as council's veteran's champion he knows the effect a loud bang can have on many in the district and said he would be keen to discuss the matter further at committee as well.
However, Cllr Nelson rejected the proposed amendment and said if the situation was "not so embarrassing, it would be laughable. I am astounded".
"It is a new low on the part of some this evening, for others it is just an attempt to become relevant," said Cllr Nelson.
"It is a very simple motion focusing on the noise of fireworks and how it impacts on the vulnerable in our community and our pets.
"We do not do a public campaign focused on the noise. Taking it to committee is a fudge which will prolong what is a fairly simple request past Halloween, which is astounding."
Cllr Causby's amendment was then put to a vote and it was approved by Council with the 22 unionist councillors present voting in favour of it and the 16 members of the Alliance Party, the SDLP and Sinn Fein voting against it.
The amended motion was the approved by the chamber.
Sign Up To Our Newsletter