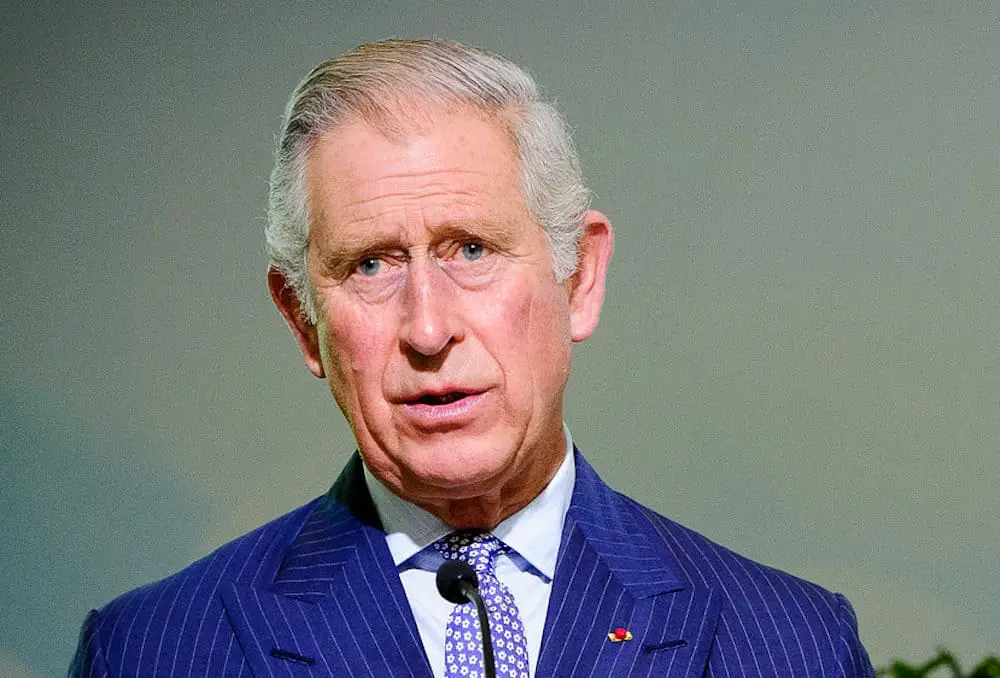 Armagh City, Banbridge and Craigavon Borough Council is to explore the possibility of creating a bursary in honour of King Charles III's coronation to help and reward young people in the borough.
The idea was raised at council's monthly meeting on Monday, by DUP group leader Alderman Mark Baxter.
But it did not receive unanimous support in the chamber with councillors from both Sinn Fein and the SDLP objecting.
Sinn Fein's group leader, Councillor Liam Mackle told the chamber children and young people from his community "would not be applying" to a King Charles III coronation bursary before a vote on a proposal tasking officers to present possible options for a coronation bursary was held.
Councillor Baxter's proposal was approved by the chamber with 24 Alliance Party, DUP and UUP councillors voting in favour of it and the 13 SDLP and Sinn Fein councillors present voting against it.
Bringing the proposal to the chamber, Alderman Baxter said some conversations have taken place with regards to a King's coronation bursary and asked if officers could produce a paper giving council a way forward on this matter.
"I do realise there is maybe not a consensus on how we take this forward so I just wanted to propose tonight, that we task officers to go away and work up some detail in relation to a coronation bursary," he said.
"To give officers a bit of a steer, if members were in agreement, we had thought of a modest budget of something like £20,000 a year set aside throughout the length of King Charles III's reign.
"Young people within our borough, who have made a contribution or have done something else that warrants a form of recognition of the good they do, could apply to this scheme every year to help them further their education or take a course, but not limited to those two things, that would otherwise financially be out of reach to them.
"Up to something like five young people could avail of this. However, I am conscious there needs to be a process that is followed but tonight I would like to propose this is worked up to promote our young people in the borough."
The proposal was seconded by UUP Councillor Sam Nicholson before Councillor Mackle voiced his party's concerns about the proposal.
"No, we would not agree to that," he said.
"We went through a fairly tight estimates process and there is no money in the kitty for a £20,000 annual bursary that is of interest to 50 per cent of our borough and of no interest to the other half. It is not something we would be supporting."
Alliance Party Councillor Peter Lavery asked if Alderman Baxter was proposing a report be brought to a committee and what exactly the officers are being asked to look at in this report.
The Lagan River representative explained he was proposing officers could go away and work up to bring back an options paper that can be discussed through the proper process.
With this confirmation, Councillor Lavery confirmed his party would be in support of the proposal.
UUP group leader Alderman Jim Speers said he was very happy to support the proposal and told the chamber it would be "very foolish to assume 50 per cent of the borough would not want this".
"Things do not normally work out that way in terms of royal events or occasions," he said. "If you look at those, including myself, that are quite happy to accept awards, it is by no means a sectarian list. I think it would be extremely foolish to suggest this bursary would be definitive in sectarian terms. I certainly don't see it in that way.
"To make this into a sectarian thing, I think, is sad and takes away from the spirit of what is intended, which is to look forward and see how we can help young people in this community."
Councillor Mackle responded by telling the chamber he never "mentioned anything sectarian" but explained he does not know "one Irish republican or Irish nationalist that would be happy to take awards from the British monarchy".
"That is the nature of the society we live in and that is the point I am making," he said. "If there is a King Charles III coronation bursary, the children and young people from my community won't be applying to it."
Councillor Paul Berry said he believed the bursary would be "something very positive" for the borough's young people and noted that Sinn Fein, at leadership level, appear to be at odds with Councillor Mackle.
"It is not that long ago Sinn Fein, at leadership level, were shaking the hand of King Charles III and wishing him all the best yet with a forked tongue he comes into the chamber tonight to let on he is a real hard line republican," said Councillor Berry
"I am just wondering what policy Sinn Fein is speaking on tonight? We need to, as others have said, encourage our young people and their development.
"Surly if there is something that can help across the borough then that should be welcomed. I think it is unfortunate Councillor Mackle is saying 'his people', whoever they may be, would not accept this."
Alderman Baxter told the chamber he did not want this "to become controversial" and said he understood "the sensitivities" around it. He did, however accuse Councillor Mackle of being "out of step" with both his community and his party.
"Michelle O'Neill and Alex Maskey are going to the coronation and that just shows the hypocrisy coming from the other side of the chamber," he said. "When you look at The Prince's Trust, is Sinn Fein going to tell me that it is only for members of the unionist community?
"Later we will be looking at a confidential paper about the awarding of the King's coronation grant and if Councillor Mackle wants to run his eye down the list he will see there are quite a few groups from his nationalist/republican community who have applied for a King's coronation grant and have been successful.
"He is completely out of step, not only with his party, but with his community. Maybe he won't be attending the coronation with Michelle O'Neill and Alex Maskey but they will be there representing his party."
Alderman Baxter's proposal was then put to the floor where it was passed with 24 councillors voting for it and 13 councillors voting against it.
Sign Up To Our Newsletter