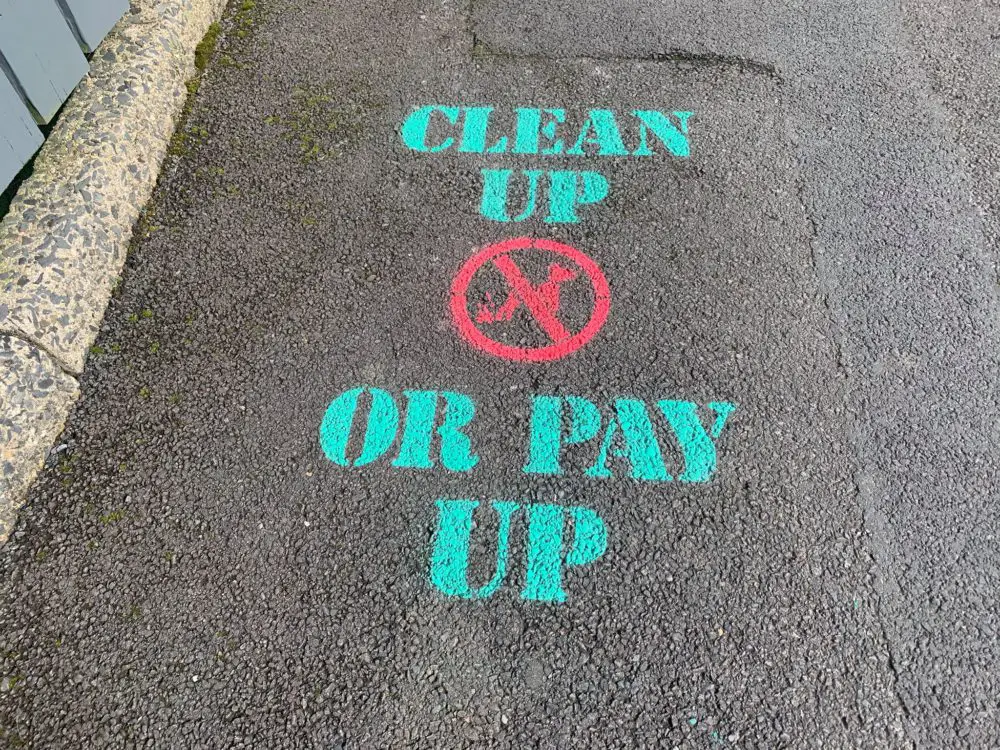 Penalties for littering and dog fouling could be set to increase to £200 with options for harsh new deterrents on the table before ABC councillors tonight.
The environment committee will this evening (Tuesday) consider four possible options.
And one of those will mean – if chosen – a maximum new penalty of £200.
The council has for some considerable time trying to cut down on the level of littering and dog fouling and have even employed outside staff to try and address the issue.
A paper committee tonight explains: "The appearance and effect of discarded litter and dog foul on our pavements and in our public parks and spaces is a highly objectionable, a risk to health, damaging to the aesthetics of the borough, to the promotion of tourism and economic activity, damaging to habitats and wildlife which are crucial to limit the impacts of climate change as well as increasing council costs in requiring resources to collect and clean up.
"An increase to the current fixed penalty amount would recognise the importance of utilising new enhanced powers to support council's zero tolerance approach to environmental crime, increase the deterrent effect and provide financial support to councils as a contribution to the cost of litter and foul clean up and engagement activities."
But it adds: "Where a penalty is not proportional to the offence and becomes is too excessive to be effective in terms of discharge of the liability, this increases the non–payment rate and may also be disproportionate to the average fines issued by the court when legal proceedings occur – typically being £80 to £120 plus summons costs and offenders' levy.
"It is also relevant to set the fixed penalty at an amount that is reasonably affordable, recognising the impact of inflationary pressures upon individuals and the cost–of–living crisis.
"To be an effective regime, the payment rate of fixed penalties must be high and the amount set should also seek to balance these factors."
One of the four options under consideration is to keep the fixed penalty at £80.
Another would see an increase to a maximum of £200 for both littering and dog fouling – an increase of 150%.
The third option is for a 50% increase to £120. But given this is "below the maximum" – and to reduce admin costs  – there would be no discount offered to offenders for early payment.
The fourth option is to set a sum of some figure between £120 and £200.
Deciding to increase the fixed penalty would require time, including a  change of signage.
That said, officers would be suggesting any new penalty amount would take effect from July 1, 2023.
The committee will consider the options and the recommendation taken back to full council later this month to be ratified.
Sign Up To Our Newsletter