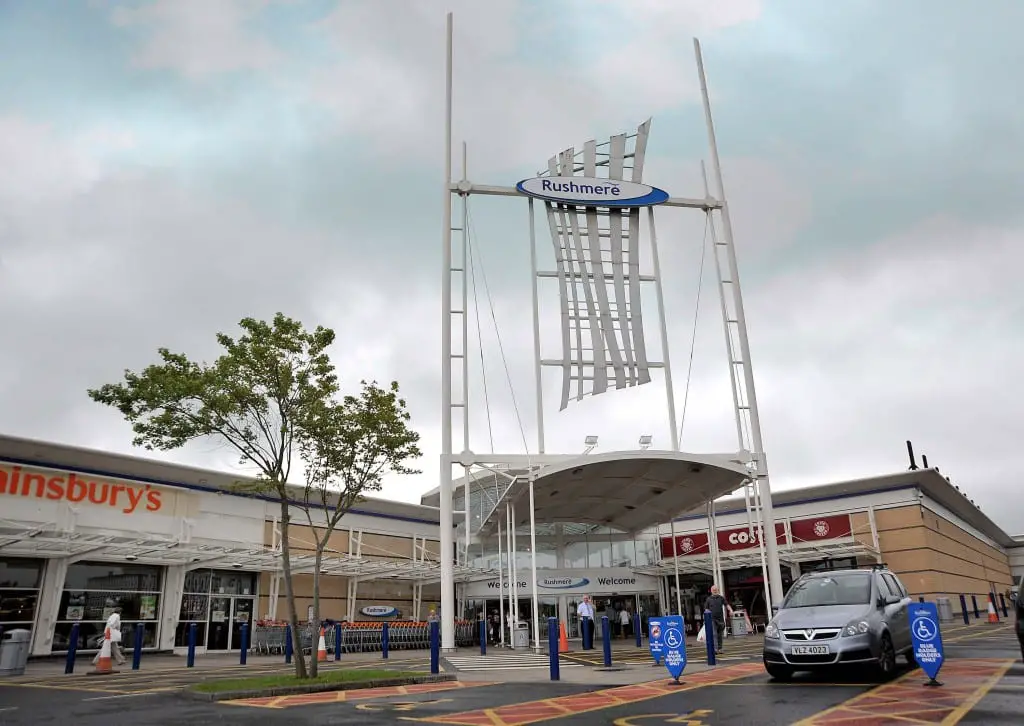 Armagh City, Banbridge and Craigavon Borough Council is already in discussion with the Moyallen Holdings Group about how it can support the business after it was placed into administration, Council's Lord Mayor has confirmed.
Earlier this month, the group which owns Rushmere Shopping Centre in Craigavon and Magowan West in Portadown was placed in administration following a £32.6 million loss in 2019.
Business advisory firm Grant Thornton has been appointed as administrators of Central Craigavon Ltd, its sister company Moyallen Properties Ltd, which owns Magowan West shopping centre, Moyallen Woking and Peacocks Centre.
The matter was raised at the council's monthly meeting on Monday, April 25 by Councillor Sam Nicholson, who told the chamber the owners of the business Peter and John Robinson have long supported the council and asked for the local authority to return the favour in their time of need.
"The company that owns Rushmere in Craigavon and Magowan West in Portadown is now in administration, they are two very large retail facilities within our borough," said Cllr Nicholson.
"The administration company is Grant Thornton and thankfully there is some good news as they are going to continue in business and run as normal.
"However, I am sure members are all aware of Peter and John Robinson who have been part of that Moyallen Group and have been the very originators of the group and friends of this council for many years now."
He continued: "Really Lord Mayor, my ask tonight is that the Chief Executive and yourself engage with the company to see what Council can do, if anything, in this difficult time.
"We should offer our support in whatever we can do and engage with Grant Thornton to ensure the facilities continue to run as normal and deliver on the recent announcements of the Primark store and the new Asian fusion restaurant that are both due to open at Rushmere.
"I think it would be fitting that we as a council reach out to them in their time of need."
Council's Lord Mayor, Alderman Glenn Barr told the chamber the council has already reached out to the group and promised to keep members updated on the progress being made.
"The ball is already in motion so we will keep the support going and will keep members updated," he said.
Sign Up To Our Newsletter