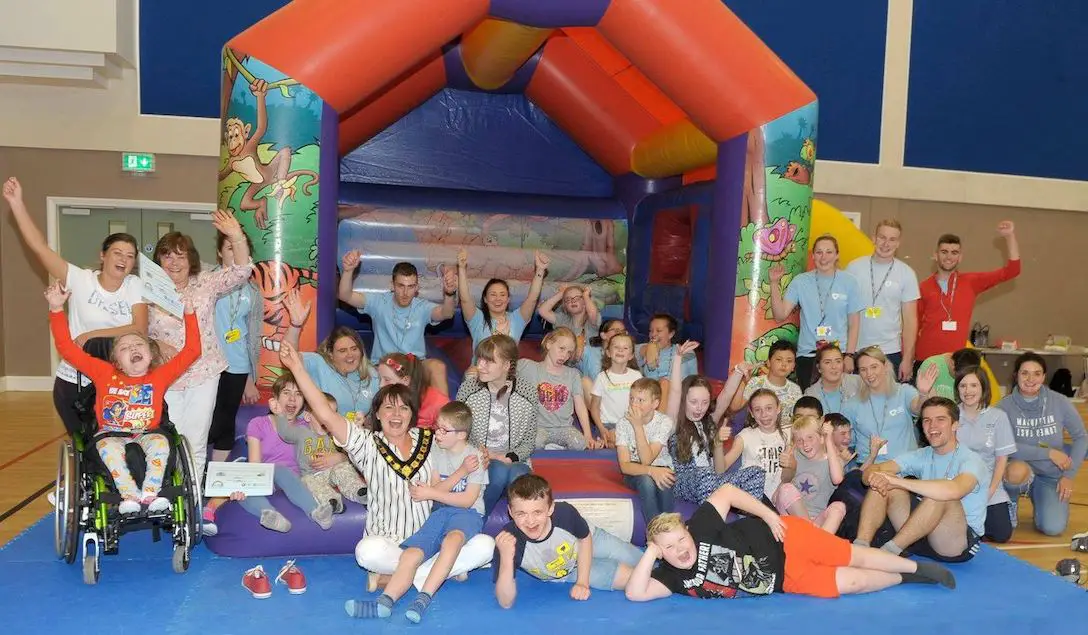 Armagh City, Banbridge and Craigavon Borough Council looks set to run a summer scheme for children with disabilities this year – provided Covid-19 restrictions allow it to do so.
A decision to accept £10,000 worth of funding from the Southern Health and Social Care Trust to deliver the All Stars Summer Scheme in 2021 was taken at a meeting of Council's leisure and community development committee.
Members were advised that Council, in conjunction with the Trust, managed to deliver the scheme in Gilford Community Centre from 2015-2019.
During this time, the scheme ran for three weeks offering approximately 70 children aged between seven and 17 sport, physical activity art and music sessions.
Last summer, the scheme took place at Craigavon Leisure Centre, running for one week it provided activity for 11 children.
Committee members were advised the evolving Covid-19 situation makes it difficult to predict what summer provision will look like in 2021, however, it is recognised that families are still in need of support.
Initial plans are for a three-week scheme with the full quota of staff, potentially in Gilford Community Centre, working with smaller numbers of children in 'bubbles'.
Any plans will be finalised in line with restrictions and guidance at that time.
Councillor Julie Flaherty proposed the council accept the offer and stressed the importance of projects like this to participants and their families.
"I have spoken about this before," said Councillor Flaherty. "Times are difficult, we all know it, 11 children were available to avail of the scheme last summer and hopefully more will this summer.
"It is so important that these children and their families and all who care for them get involved, it is so special and a very important thing that Council is able to support."
Seconding Councillor Flaherty's proposal, Alderman Glenn Barr described it as a "fantastic scheme" and asked if there was any scope to raise the number of people involved.
A council officer advised they are not in a position to say with any confidence how many will be involved this year as it all depends on what the COVID-19 regulations allow.
He was also told that while every effort will be made to accommodate everybody the number of staff allocated to the scheme will also play a role in deciding how many will participate in what is hoped will be a three week scheme.
Sign Up To Our Newsletter