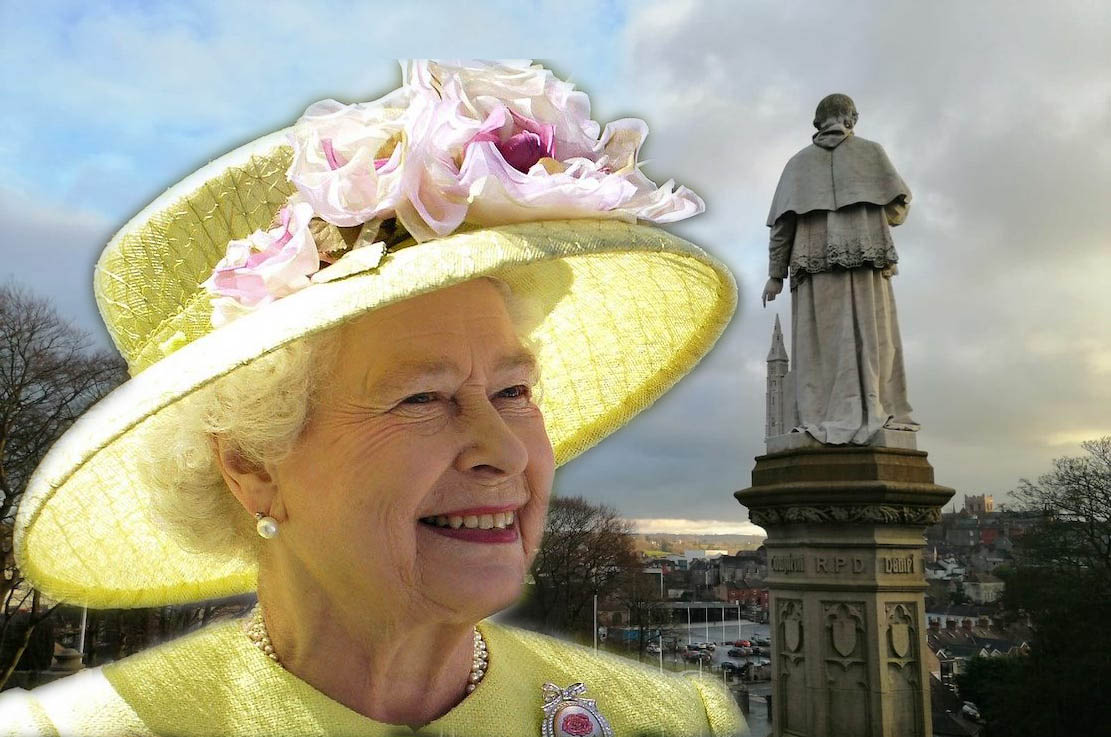 Armagh City, Banbridge and Craigavon Borough Council is to hire an external events company to help with the delivery of its activities to mark The Queen's platinum jubilee.
The decision to hire an external company to manage the major events within the borough planned for June this year was taken at a meeting of Council's leisure and community services committee on Monday, January 10.
The decision required a vote, with Sinn Fein Councillor Catherine Nelson outlining her party's objection to the proposal. The vote on the matter saw 11 members of the committee present vote in favour of the proposal while five voted against it.
The committee was told the Queen's platinum jubilee working group met on January 5 and agreed a draft programme outline of possible activities with a budget of £250,000 to mark the occasion.
Events agreed upon include the lighting of jubilee beacons at locations across the borough; a service of thanksgiving at St Patrick's Church of Ireland Cathedral; a seven decades pageant; floral displays and, amongst others, the minting of commemorative coins incorporating the official platinum jubilee emblem and council logo.
However, Council's tourism, arts and events department has City of Culture work to be done as well as several other key public events in June including the UK pipe band championships, Armed Forces Day and Buskfest.
Recognising delivering all these events will be "challenging", officers have sought permission to procure the services of an external event production and management company to plan and coordinate the delivery of June's programme of events.
Sinn Fein Councillor Catherine Nelson explained her party would "absolutely not be supporting the recommendation" describing the proposed expenditure as "ludicrous".
"We accept there are people in our borough who will legitimately wish to mark the jubilee," said Cllr Nelson.
"It is for that reason our party got behind the £20,000 funding programme that would allow those groups that wish to hold an event to do so but this separate and additional spend, taking the Council's spend to well over £250,000 is in my mind ludicrous.
"It will not sit well with any right-minded rate payer who ultimately foots the bill. Personally, I think the suggested spend is detached from the realities that people are living.
"Food bank use is at its peak, there is fuel poverty, Covid-related job losses and Universal Credit cuts so I just think for us to be spending our money on this is actually embarrassing."
She continued: "Our councillors are being told we don't have money for this, that or the other. For example, I had to face businesses in Drumgor and Tullygally who were told there is no money for revitalisation programmes.
"Yet here we are looking at a £250,000 spend to mark an event that will be well marked across Britain that we have £20,000 set aside for and I don't think there is any need for additional spend."
Alderman Gareth Wilson said he was "wholeheartedly in support" of the events plan and the officer's recommendation. He also described Cllr Nelson's comments as in keeping with "the wider Sinn Fein mantra".
"This is a completely momentous occasion that is unrivalled and unparalleled and I wish Her Majesty every good health in the months ahead as we prepare for this monumental event in our nation," said Ald Wilson.
"I am more than happy, thrilled in fact, to propose the recommendation and I am particularly heartened by the note the programme is to be further developed.
"A lot of the people I have been speaking to since the media coverage of the original motion are looking forward to it and that will be reflected in the wider community so I am happy to propose it."
DUP group leader Councillor Mark Baxter said he was in "100 per cent agreement" with Alderman Wilson and seconded the proposal.
UUP group leader, Alderman Jim Speers said he had great confidence in supporting the recommendation and would not be going over the ground travelled by others. However, in reference to Cllr Nelson's comments, he said he was "not surprised but always disappointed in that type of rhetoric".
With division on the floor, Ald Wilson's proposal to approve the officer recommendation to procure an events company to manage the major events for June 2022 and to further develop the elements of the jubilee programme as required was put to a vote.
With the 11 members of the DUP and UUP present voting in favour of the proposal and the five members of the SDLP and Sinn Fein present voting against it, Ald Wilson's proposal was carried.
Sign Up To Our Newsletter