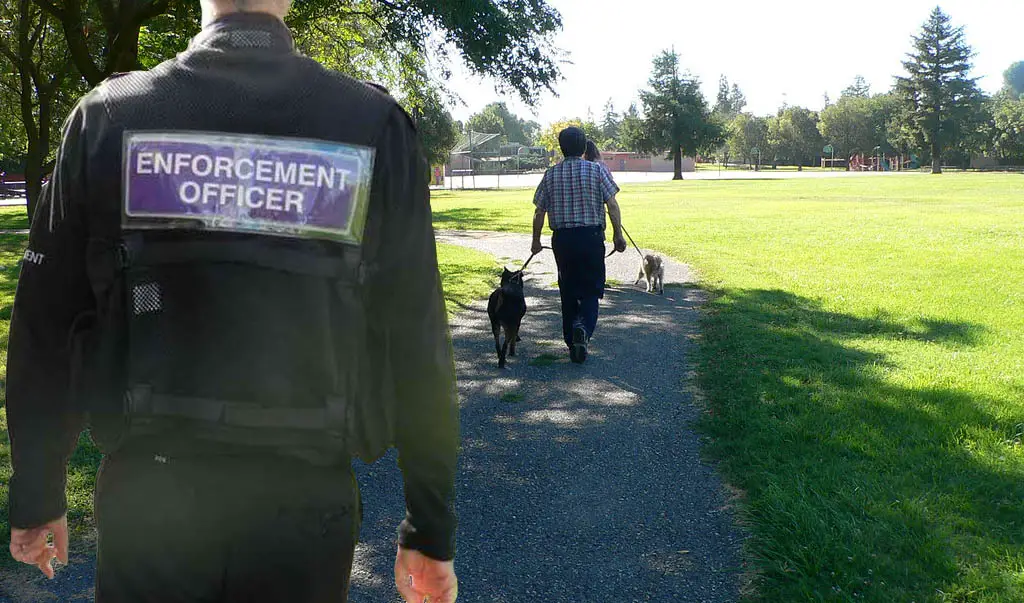 An external company is to be brought in to dole out fines as part of a concerted effort to target dog owners who allow their pets to foul.
And Armagh City, Banbridge and Craigavon Borough Council has also expressed its support to increase the fixed penalty charge from £80 to £250 for offenders.
The council debated the matter during the course of its monthly meeting on Monday night.
One Ulster Unionist councillor blamed staff shortages on being unable to deal with the current situation with high levels of fouling.
It had previously been revealed at an earlier meeting that staff levels had declined within the environmental services department, which included a number of workers retiring.
Alderman Jim Speers said he had recently met officers in Markethill and had discussed, "not only the dog fouling but indeed the general cleanliness of the area".
He referred to the "number of vacant posts that are to be filled" and added: "I think that is primarily having an effect. If you contact the office in Armagh, you often find that something new has happened. Maybe there is nobody there to answer the phone. It has happened me on a number of occasions recently. I understand it's primarily because of a shortage of bodies.
"The officers I met in Markethill were very, very receptive and things did take a step forward in relation to that."
Alderman Speers expressed his own concerns on the issue of dog fouling and "the number of officers who are available in being able to issue penalties".
"It is a major problem right across the area," he added. "People walking about with dogs; they should take their business home with them!"
Party colleague Councillor Julie Flaherty sought an update on efforts to fill vacancies.
"I've seen a number of councils actually recruiting quite aggressively but I haven't seen our own," she stated. "I'm just wondering how we are progressing with that?"
Strategic director Mark Parkinson said every effort was being made but it had proved difficult in recent times.
He explained: "The current position is that we have in the region of about 30 vacancies. The majority of these would have been pre-Covid. And these are now progressing.
"We are recruiting now and we ought to get these vacancies filled as quickly as possible.
"HR are being very helpful and very thoughtful in respect of the process and they are actually looking at what happened pre-Covid as well for people who actually applied for posts then, to see if we can circumvent the process in some way to try to get people on board as quickly as possible."
Meanwhile, on the specific matter of dog mess – which frequently gets raised within the Civic Centre setting – Mr Parkinson had an update and confirmation on future planned actions.
He said: "The current position is that we are recruiting for additional inspectors to actually go and deal with dog fouling.
"We actually are moving forward with recruitment of an external company on a pilot basis to actually issue PCNs (penalty charge notices) for dog fouling.
"Interestingly out of that presentation the company made a statement which I think just backs up some of the things we see on a day to day basis, and that is it takes them six hours of constant monitoring to be able to issue one fixed penalty notice."
And on that same issue of penalties, one Ulster Unionist councillor sought support for action being taken by Newry, Mourne and Down District Council.
Councillor Jill Macauley asked for support – and councillors agreed – for moves in Newry off the back of a request by her UUP colleague Councillor David Taylor.
They will back calls for legislation to be updated and will press upon Environment Minister Edwin Poots for authority to amend dog fouling legislation.
Newry Council has called – and ABC Council has now agreed – that Minister Poots be asked to devolve powers for setting fixed penalty rates to councils and to hike the 'fine' for dog fouling and littering from £80 to £250.
ABC Council is also now expected to write to the Minister on the matter.
Sign Up To Our Newsletter