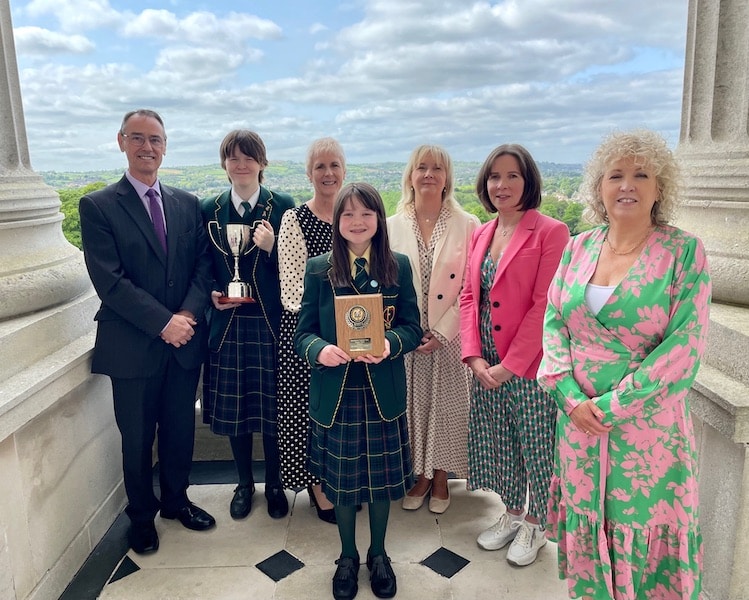 Schools across Northern Ireland have been recognised for their exceptional pastoral care at a special awards ceremony hosted by the Department of Education and the Public Health Agency (PHA).
Tullygally Primary School, Craigavon, Carrick Primary School, Lurgan, and St Catherine's College, Armagh have all received awards at the Derrytrasna Awards ceremony at Stormont.
Presenting the awards, Permanent Secretary at the Department of Education Dr Mark Browne said: "Pastoral care is an integral part of the school experience. Young people can face many challenges as they grow up and it is reassuring that schools are there to provide help, support and guidance during difficult times in their lives.
"Exceptional pastoral care is about those schools that make that extra effort to support the emotional health and well-being of young people.
"I commend these four schools for demonstrating outstanding commitment and dedication to supporting pupils' individual needs. They can be rightly proud that their efforts have made such a huge difference to a young person's life."
The Derrytrasna Pastoral Care award was created by the Department of Education in collaboration with the Public Health Agency in 2014 and seeks to recognise through nominations, those school communities that have demonstrated exceptional effort in supporting the pastoral care of pupils and their families.
Also presenting at the awards ceremony, Director of Public Health, Public Health Agency Dr Joanne McClean, said: "The PHA are very committed to supporting opportunities to ensure people are equipped for life. Good pastoral care is essential in supporting pupils in terms of their personal and social development, including mental and emotional wellbeing, educational attainment and future life outcomes.
"Children who enjoy and thrive at school are more likely to achieve good qualifications, which in turn are more likely to lead to a fulfilling job, directly benefitting health and quality of life.
"I commend this year's winners for their exceptional commitment to pastoral care."
Sign Up To Our Newsletter