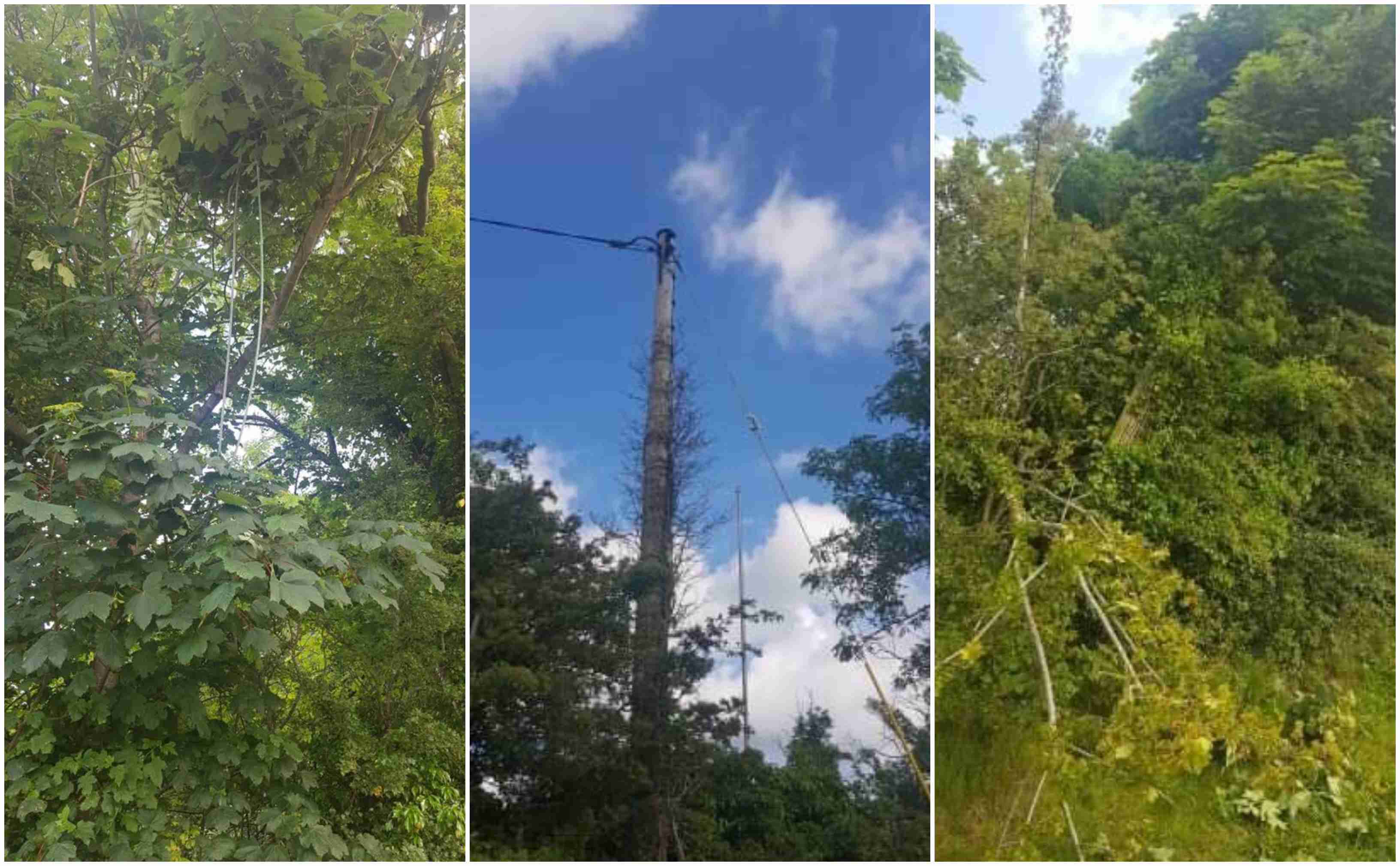 A Co Armagh football club has had power lines to its clubhouse cut for a third time.
AFC Craigavon were once again counting the cost of mindless vandals this morning (Friday).
A spokesperson for the club said the club cannot afford to keep "throwing money out to replace damage done by vandalism".
"Yet again the Club has been targeted by vandalism," Club wrote on social media. "This time and for the third time, overhead power lines [were cut and] stole overnight leaving us with no power at ground."
They added: "And more serious, live cables left hanging down where they've been cut for a child or even an adult to be badly injured.
"The last time this happened in April it cost the club well over £1,000 to get our power restored back in ground as it damaged our cable and meter box, with NIE not taking any responsibility.
"We encourage any body who seen any thing to report it to the police as this acts of vandalism cannot keep happening in the area.
"We as a club cannot afford to keep throwing money out to replace damage caused by vandalism."
SDLP councillor Thomas Larkham said those who carried out the destruction were "absolute scum".
"This seriously needs to stop," he said. "This club has been targeted several times in the last few years and it has cost them personally thousands of pounds to keep the club going in increasingly difficult times for funding."
The Club was targeted just last month when vandals broke windows and ransacked inside the clubhouse.
The act by "thuggish, selfish louts" was branded "shameful" by the PSNI who investigated the incident.
Sign Up To Our Newsletter