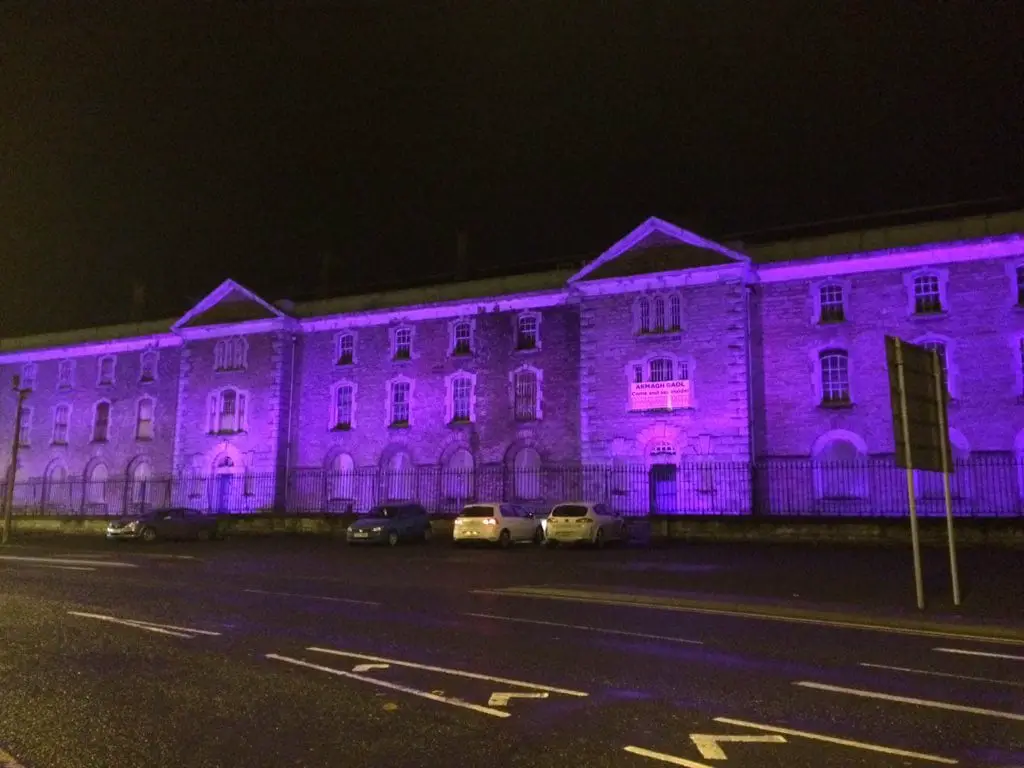 Armagh will show its solidarity with the grieving French people as it prepares to light up its civic buildings.
A day after Armagh Gaol was lit up in purple for World Pancreatic Awareness, it will now be lit up in the red, white and blue of the French flag.
The Civic Centre in Craigavon – headquarters of Armagh City, Banbridge and Craigavon Borough Council – will similarly be lit.
And it is hoped that the civic building in Banbridge will also be lit.
The move is to show solidarity and support after 127 people were killed in six attacks in Paris last night as part of a coordinated terrorist plan by the Islamic State.
Three days of national mourning will begin in France as the full extent of the carnage begins to sink in.
There has been outrage and horror across the world and the move to light up civic buildings and others here is County Armagh's way of saying: "We share your grief."
On Monday, a book of condolence is expected to be open to allow local people to express their sympathies and voice their revulsion.
The request to light up buildings and open books of condolence came from Lord Mayor of Armagh City, Banbridge and Craigavon Borough Council Darryn Causby.
He said it was to "show support for France and to show defiance to evil terrorists!".
The buildings will be lit up tonight (Saturday) and tomorrow (Sunday).
Archbishop of Armagh Eamon Martin is also calling on prayers following the worst terrorist attack in Europe since the Madrid bombing of 2004.
‪
BELFAST PAYS IT'S RESPECT #Prayers4Paris pic.twitter.com/eAKleZj5fB

— GEORGEfromdaSHANKILL (@impongo2) November 14, 2015
Read more:
Archbishop of Armagh calls for solidarity and prayers for the people of Paris
Listen: Armagh man tells of 'total panic' in Paris
Armagh man takes refuge in house as at least 127 killed in Paris…
Armagh man at scene of Paris attacks; reports of 127 dead
Newsletter
Sign up for our weekly newsletter here.