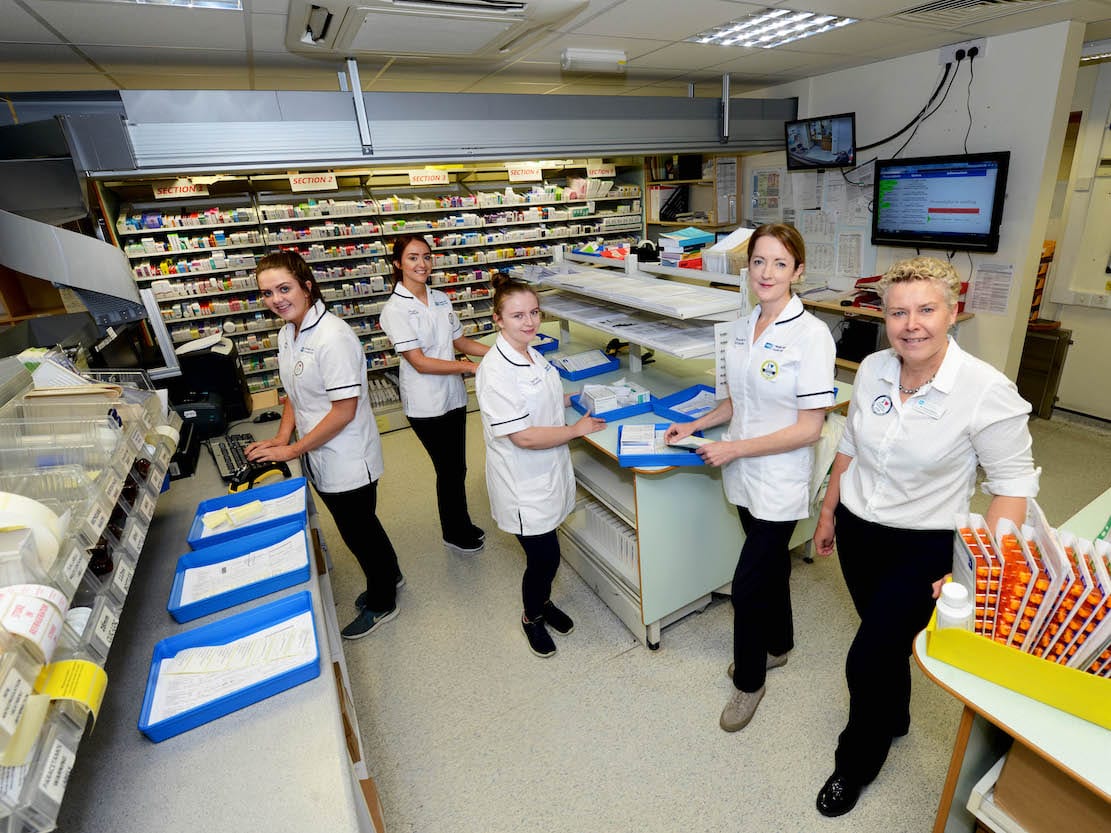 The Southern Trust has celebrated National Pharmacy Technician day with showcase events at both Craigavon and Daisy Hill hospitals.
Pharmacy technicians work across patient services, at ward level and in clinics checking medication and supporting discharge. They also work within the pharmacy, dispensing prescriptions and managing stock and in specialist areas like the Aseptic suite, preparing chemotherapy and nutritional supplements for very sick patients.
National Pharmacy Technician Day takes place each year to recognise the important role of this group of staff and to promote the profession.
£136,000 has been invested from the Department of Health's Transformation Fund to develop the pharmacy technician workforce in the Southern Trust over the past year. An additional four technicians and six trainees have been appointed across both hospitals.
Paying tribute to the team of around 100 staff, Director of Pharmacy for the Southern Trust Dr Tracey Boyce explains: "With 555,000 items dispensed from Southern Trust pharmacies each year, our technicians have a key role in making sure that patients receive the right medication as quickly as possible.
"By developing the technician role, pharmacists are freed up to prescribe and provide medication advice to more patients at the bedside, which in turn also releases more time for nurses to carry out direct patient care.
"Senior pharmacy staff now also have more time to undertake drug histories and final prescription checks which is improving patient safety; and by allowing technicians to lead on their specialist roles like procurement, we have more cost effective purchasing and stock control.
"Working alongside our colleagues throughout the hospital, this enhanced pharmacy service aims to help improve discharge time for those patients who are fit to go home, particularly as we face our busiest winter months.
"By offering a wider range of pharmacy positions and career opportunities in specialist roles, we also hope to develop and expand our workforce for the future."
Sign Up To Our Newsletter