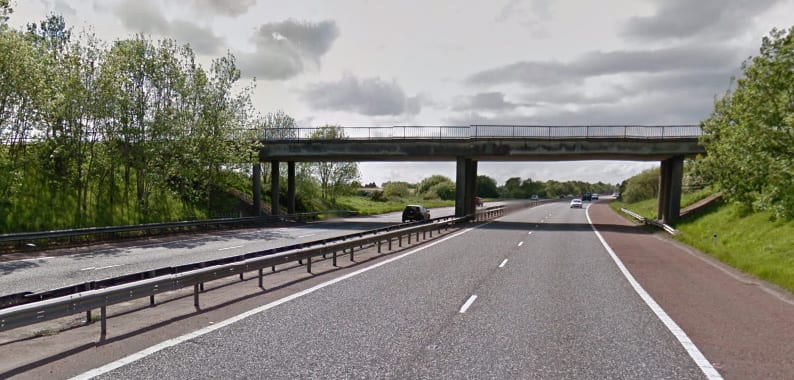 A female motorist had her car struck with a brick thrown from a bridge on the M1 towards Belfast this evening.
The alleged incident is believed to have happened between junction 12 and junction 11 heading towards the city at around 11pm tonight.
It is believed two people threw a brick from the bridge, leaving a massive dent in her car.
Phillippa McKee posted the incident to the Northern Ireland Area Traffic Watch Facebook page this evening to warn others of what happened to her.
She said: "Please be careful on M1 motorway tonight, 2 persons on 1 of the bridges between junction 12 and junction 11 heading towards Belfast, they just threw a brick off the bridge and it has left a huge dent in my car bonnet, so thankful it wasn't my windscreen! Scared the life clean out of me when I heard the bang! Scumbags!!!"
Please be careful on the motorway this evening and please report any suspicious behaviour or activity to police.
Read more news:
Tanishea got VIP tickets for Christmas; last night she cried like never before
Watch: Man in Armagh appears to pass out during police arrest
Armagh lifts 'Best Kept' title at prestigious awards ceremony
One Direction reschedule cancelled show for this Friday – other shows go-ahead
Newsletter
Sign up for our weekly newsletter here.