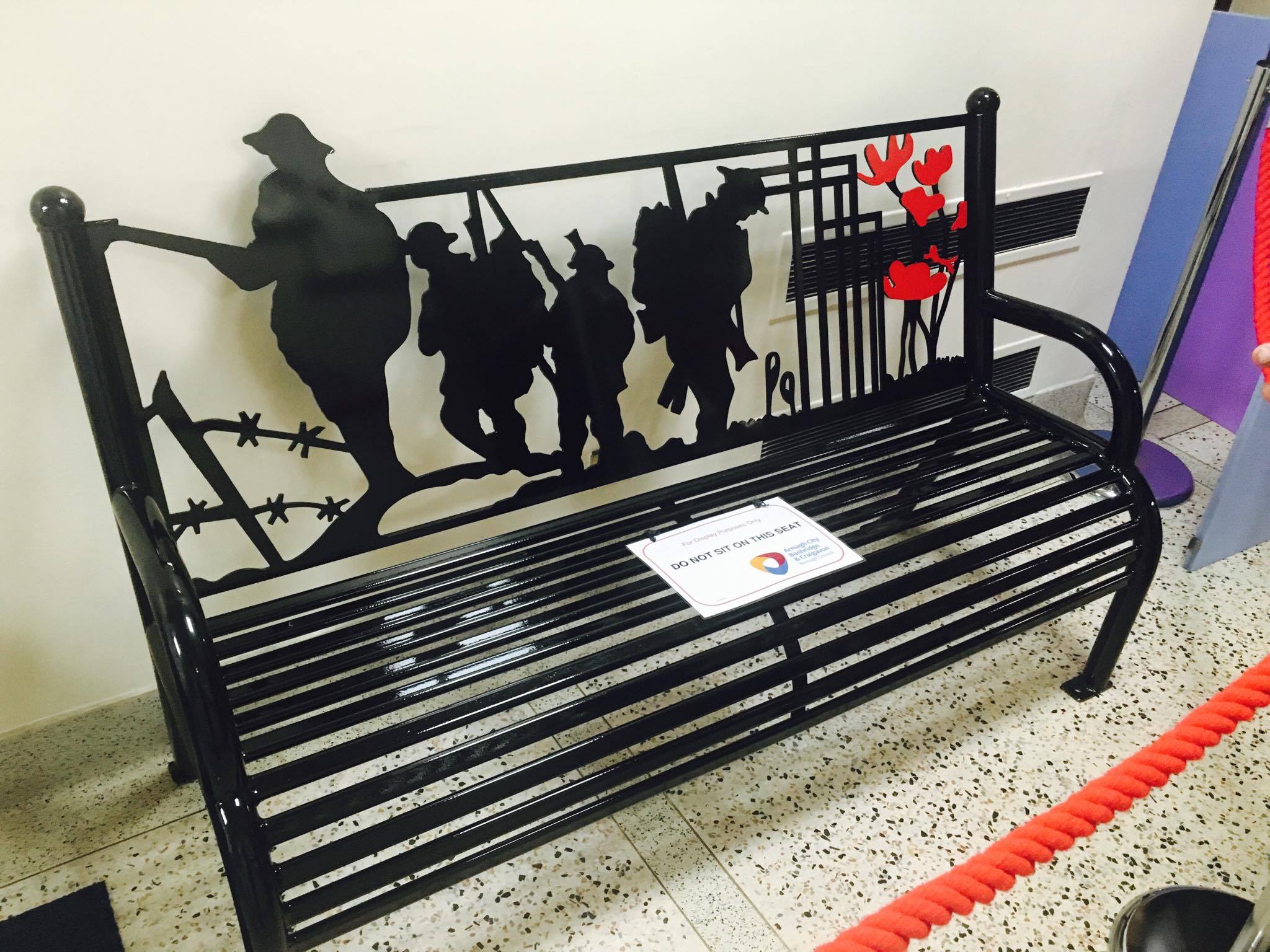 A full programme to mark the 100th anniversary of the Battle of the Somme will come before Armagh City, Banbridge and Craigavon Borough Council tonight (Monday) for approval.
Originally in excess of £125,000 had been estimated to cover the cost of all elements of the programme.
But this was put back after concerns by some councillors.
While it was agreed that the Somme should be marked with respect, some councillors felt that some elements would not sit well with ratepayers.
A revised programme – at a cost of £80,884 – will go to council when it meets in Craigavon this evening.
As Armagh I previously revealed, a total of 15 commemorative benches are being purchased. These will be located at the counil maintained cenotaphs and war memorials across the Armagh, Banbridge and Craigavon Borough.
They will be dedicated during the National Vigil. This will be held on June 30 at Westminster Abbey and across England, Scotland and Wales, and marked in Northern Ireland on July 1.
The Vigil will be observed at each of the 15 memorials when the new benches will be dedicated.
A 10-strong Somme Working Group has been considering the council proposals, made up of two councillors from each of the four parties as well as two independents.
One of the plans is a £25,000 financial assistance pot for community groups and organisations to apply for funding to mark the anniversary.
It is the remit of the Somme Working Group to consider proposals to commemorate the Somme "in a dignified and inclusive way".
The Working Group has now returned a programme of events and installations for approval at a reduced cost.
Among these is a ceremonial commemorative service of reflection in association with the Archbishops of Armagh, The Most Rev Dr Richard Clarke and The Most Reverend Eamon Martin.
This cross-community service would "reflect on the shared loss and social impact that the Battle of the Somme had on communities, families and individuals both at home and abroad".
A three-day civic visit by councillors and officials – at a cost of £7,000 – is also planned.
It will take in Essigny Les Grand's (France) German Cemetery in the Somme Valley during November 2016 to commemorate the 100th anniversary of the end of the Battle of the Somme.
Sign Up To Our Newsletter