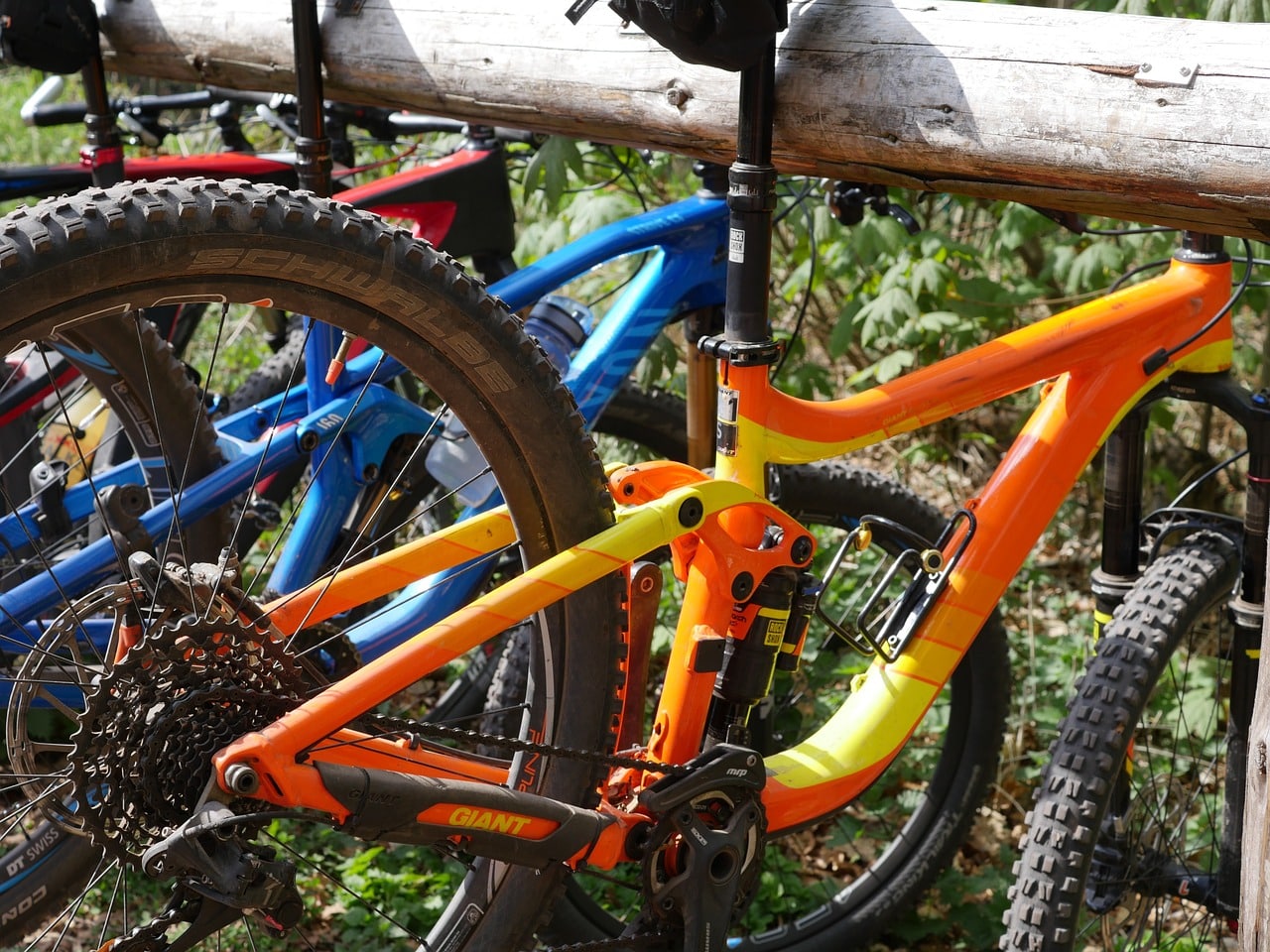 Bike fans could be in for a boost in the borough with a bid to be made for funding to improve local facilities.
Armagh City, Banbridge and Craigavon Borough Council is expected to make an application to the Department of Infrastructure for funding to deliver two projects from its active travel branch.
The council had previously been granted £40,000 last year to proceed but these never materialised.
The local authority had intended to spend £24,000 providing secure cycle parking in play parks.
And it also hoped to use the remainder of the grant – £16,000 – on offering bike repair stations and stands in visitor locations.
According to a report which went before the leisure services committee on Monday night: "Unfortunately, due to the complexity of the projects and the tight turnaround time, council could not deliver the projects within the required timescales.
"DfI have advised council that they would accept a late application for this year's active travel programme for the same projects."
Councillors on the committee are now being asked to accept a new letter of offer – subject to the approval of a business case – from the Department of Infrastructure for £40,000 to deliver these new cycling schemes.
If funding is secured, 15 play parks in the borough could see new secure cycle parking facilities.
In the report to committee councillors were given some background on the benefits: "Council strongly believes that by focusing on changing people's behaviour, we can  encourage good practices from a young age. By providing cycle stands adjacent to play  parks, children will learn the value of having an efficient, effective, and secure place to leave their bikes when they go off to play.
"Children will learn how to look after their bikes and develop respect for the environment around them. Good travel habits, including active travel and knowing how to secure a bicycle at a young age, will last a lifetime.
"Encouraging young people to cycle to the park will help them achieve the recommended 60 minutes of physical activity per day.
"Parents no longer need to worry about their children's bikes getting stolen while they are in the play park, and thus opt to cycle rather than take the car."
The chosen play parks, and the area of council in which they are located, are as follows: Cathedral Road, Kingston Memorial Playing Fields and Palace Demesne in Armagh; Dromore Town Park, Rathfriland Community Centre, Scarva Park and Solitude Park, Banbridge; and Edenvilla Park, Lord Lurgan Park, Oxford Island, Rectory Play Park, Taghnevan Community Play Park, Tannaghmore Gardens, Tannaghmore Farm and Kernan Park, Craigavon.
Bike repair stations and stands are planned at eight locations. Some would comprise repair stations, some stands but most both.
These are to be found at Gosford Forest Park, Loughgall County Park, Solitude Park, Scarva Park, Lough Neagh Discovery Centre, Kinnego Marina, Money Pennys Lock and South Lake Leisure Centre.
According to the report: " The sites are on, or close to the main cycling corridors within the borough or key tourist
destinations.
"Currently, these locations have no cycle infrastructure.
"The installation of new high-quality cycling facilities would address this shortfall and meet the needs of active travellers, recreational cyclists and tourists.
"By installing cycling infrastructure, the councils can demonstrate their commitment to Active Travel and make a
visible statement that cycling is encouraged in the borough.
"Public bicycle repair stations offer FREE accessible fixed platforms for cyclists to re-inflate tyres, tune bikes and make repairs while away from home. Installing these stations alongside cycle stands would improve the reliability of cycling as a mode of transport or recreational activity."
The committee accepted the recommendation to proceed as outlined.
Sign Up To Our Newsletter