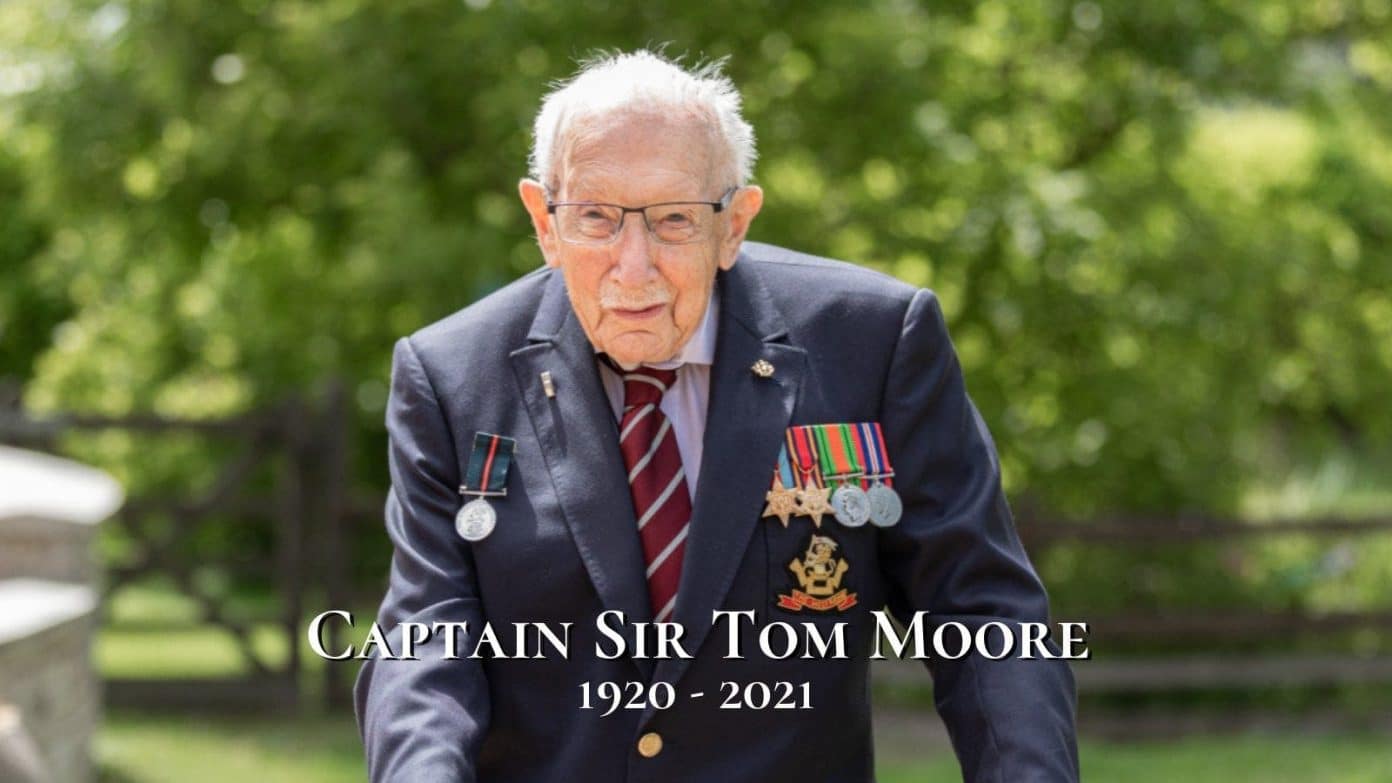 Lord Mayor of Armagh City, Banbridge and Craigavon, Councillor Kevin Savage has opened an online Book of Condolence for Captain Sir Tom Moore.
Lord Mayor Savage said: "Second World War veteran, Captain Sir Tom Moore inspired the nation during some of the darkest days of the Coronavirus pandemic.
"His remarkable strength of character and determination will forever be remembered by his immensely emotive and symbolic fundraising birthday walk in the summer of 2020.
"At the age of 100 he raised a phenomenal amount of money, donating in excess of £32 million to the NHS. His simple act of kindness and support for frontline workers captured the hearts of the public, and boosted everyone's spirits at a time when we needed it most.
"Tom's unique personality and optimism for life gained him respect right across this community and indeed the globe, and I believe his now synonymous catchphrase has left a lasting legacy as a symbol of hope for the future – 'tomorrow will be a better day.
"On behalf of Armagh City, Banbridge and Craigavon Borough Council I extend my deepest sympathies to his daughters Hannah Ingram-Moore and Lucy Teixeira, and to his entire family circle at this sad time."
Due to Covid-19 restrictions in place at this time, sympathies may only be expressed online. The book of condolence is available to sign by clicking here.
Banbridge Alderman Glenn Barr has also expressed his sadness at Captain Moore's passing on Tuesday.
Alderman Barr said: "Sir Tom was a true inspiration. In his 99th year he became the personification of resilience and tenacity in the face of this pandemic. He proved that age or ill health are no impediment to what can be achieved if we truly put our mind to it."
Mr Barr who is also the Council's Veterans Champion added: "The money he raised for the NHS and charity is simply unprecedented. What a life he led. He deserved all the recognition and more.
"His family must be so proud. My thoughts are with them all at this very sad and difficult time."
Sign Up To Our Newsletter