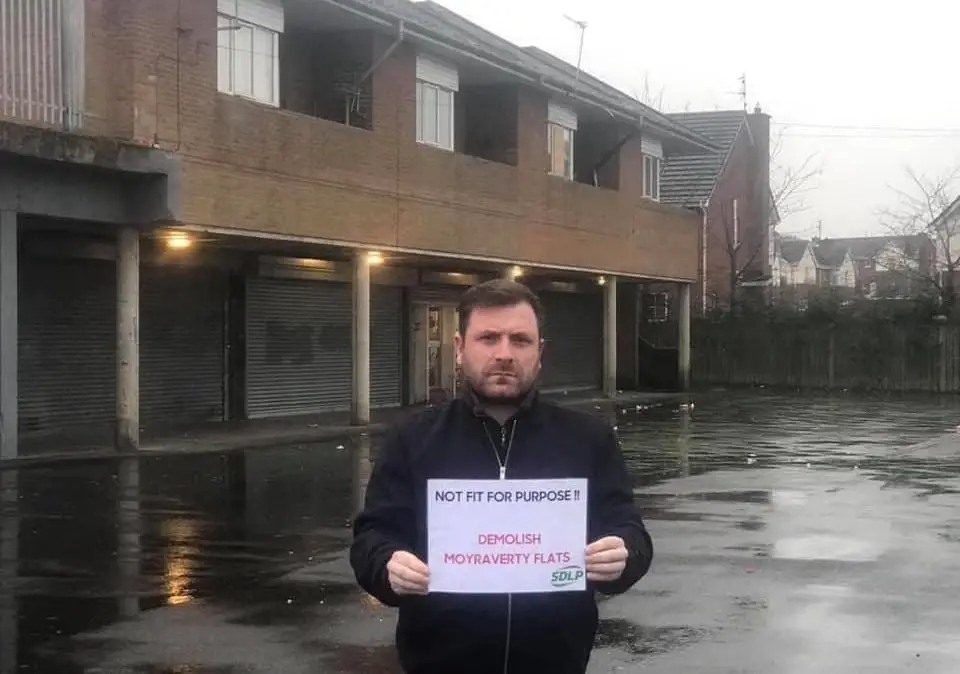 Moyreverty flats in Craigavon – plagued by anti-social elements for years are 'best knocked down and the area re-designed'.
That's according to the SDLP who says "any actions taken to date [by statutory agencies] have been woefully inadequate".
Councillor Thomas Larkham said that whilst it is "encouraging to hear" an economical appraisal is finally underway about the future of Moyraverty flats and shops "there is no doubt that more needs to be done to regenerate this area which has been the poor cousin of Brownlow for far too long".
"The level of anti-social behaviour is intolerable and short term measures to improve the situation need and should be deployed," he added.
His colleague Dolores Kelly MLA, added: "Statutory agencies have been aware of the situation for many years, any actions taken to date have been woefully inadequate.
"People feel let down and believe the best solution is having the flats knocked down and the area redesigned."
Councillor Larkham continued: "It is clear that people want to live and work in the Brownlow and Central Craigavon areas. That much is evident in all the new houses currently being built but we must work to ensure that no one is left behind.
"That's why my party colleagues and I have, and are continuing to call on the Communities Minister Deirdre Hargey, to invest in both the area and the people of Moyraverty.
"We look forward to the outcome of the economic appraisal and will continue the fight for Moyraverty to get its fair share of investment."
Sign Up To Our Newsletter