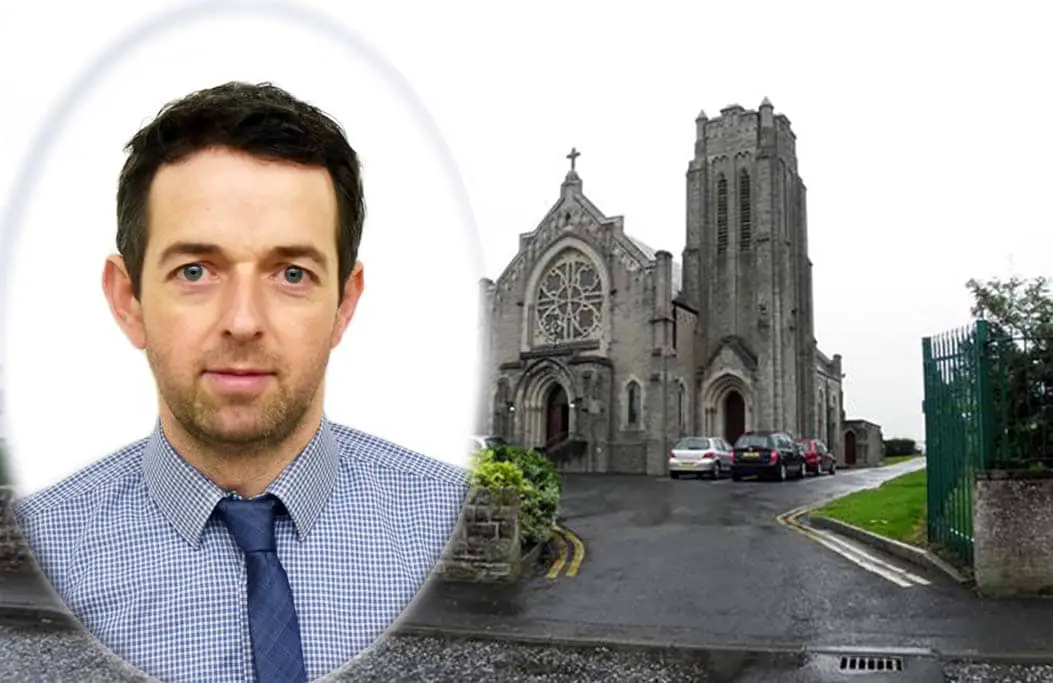 Mourners at the funeral of a Co. Armagh father-of-four, who died suddenly earlier this week, heard how he lived for his young family.
Barry Geraghty, from Aghagallon, was an IT teacher at Lismore Comprehensive but took ill suddenly before passing away on Tuesday – following a short spell in ICU at Craigavon Hospital.
Parish Priest for Aghagallon, Fr Mulligan, recalled how Barry – the second oldest of eight – became the father figure to his own brothers and sisters when his dad Jim tragically died when he was just 41-years-old.
Following the sudden passing of his father at a young age, Barry was extra attentive from there on in, especially towards his grief-stricken mum.
"Maybe that's what made him so family-focussed, so dedicated to children," said Fr Mulligan
"Not just his own children, but to other children in his schools, how important it was for him to see them grow and develop and become their best selves."
Barry met the love of his life Fiona in 2002 and they were married in 2006. They had four children together in: Chloe; Jamie; Conor; and Niall.
Fr Mulligan continued: "I asked the family what was the most important thing to Barry and they said, 'family, family and family'.
Fr Mulligan explained how Barry too, was partial to some chocolate, and in learning of this , he too stumbled upon the fact he loved to store a stash in his underwear drawer at home.
"Fiona also said, whoever goes into his school desk might just find the odd Twix here and there," he added.
"The family also said that if you met Barry, you'd quickly realise he was a perfect gentleman. Respectful of others and he never, ever forgot his manners.
"Decisions were made for the benefit of others, not himself. What made Barry extra special was how he treated people, the pupils and colleagues he worked with.
"He treated his pupils with the greatest of respect and dignity. He was a teacher who always held the hope for them, believing in them."
And that eulogy rang true in the hundreds of messages and tributes to a wonderful father, brother and teacher on social media this week.
Barry was laid to rest in St Patrick's Church cemetery following his funeral mass this morning. Chaplain to Lismore Comprehensive School, Fr Brian Fitzpatrick, led prayers at the graveside. May he rest in peace.
Sign Up To Our Newsletter