She and her partner who displayed symptoms must wait 72 hours for results but found the process 'simple and straight-forward'
An Armagh woman has urged people not to be scared and put off taking a test for Covid-19, as she aims to dispel common misconceptions over what exactly is involved.
While she is waiting on the results of the test – which she took at Craigavon on Wednesday – she hopes to encourage others not to take any chances if they feel they should get it done.
She has spoken out to highlight that it is a simple process and you are put at ease throughout.
The woman, who did not wish to be named, said her partner is a care worker on the frontline.
He had started to show signs of Covid-19 and, because of his job and having been in contact with a number of other people, they decided it was best to get the test.
The Armagh woman said when filling in the application form you are asked if any other members of the household wanted a test.
And so she checked with the advice line and was advised to get one too.
She told Armagh I of what exactly it entails in the hope that others would see it is not as difficult as they might think, and by getting this across it might help curtail the spread if there is a greater uptake of people getting tested when prompted to do so.
She said: "Initially we suspected that it would be a complicated process but we couldn't have been more wrong. The first step was to literally google 'how to get a Covid-19 Test'.
"The first search result was exactly what we were looking for. Upon clicking it we got taken straight to https://www.gov.uk/guidance/coronavirus-covid-19-getting-tested
"From there it was a case of scrolling down the page to get to the Arrange a Test section. Clicking the https://self-referral.test-for-coronavirus.service.gov.uk link took us into the 'Essential workers: apply for a coronavirus test' page. Scrolling dow and clicking start will take you into a multiple choice questionnaire.
"It's very simple to follow the instructions and at the end you book your test. Confirmation comes though email and text message."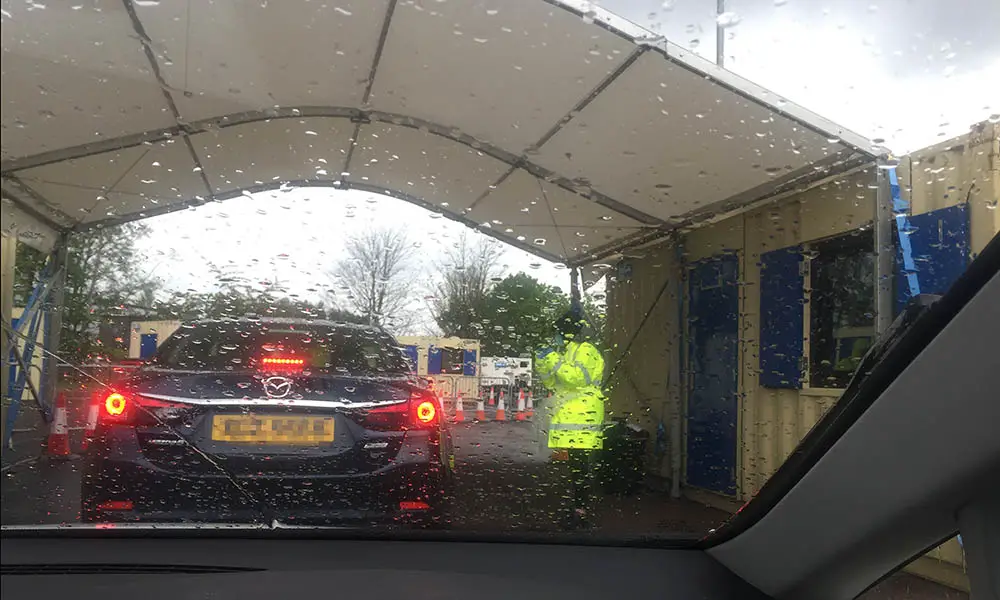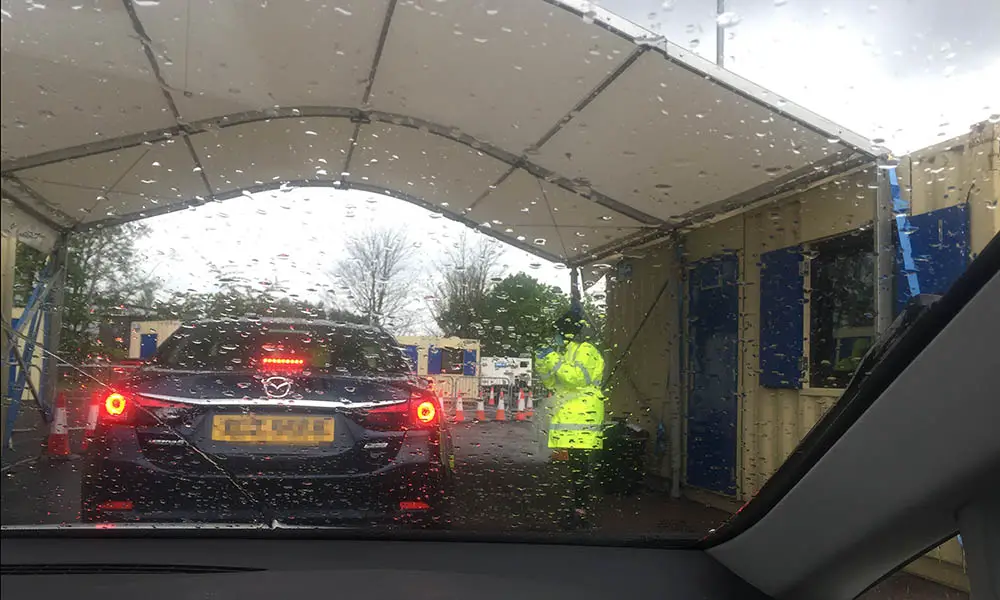 The Armagh couple booked at 6pm one day and had their appointment for noon the following day.
They opted for the Craigavon test centre as it was closest.
Outlining the process involved, she continued: "We arrived at the centre for 12. Upon entering the site you are greeted by two staff members wearing full hi-vis PPE and face coverings.
"A sign is held up telling you not to open your car window. This is very surreal, I felt that I was a danger to them and it made me feel anxious.
"One staff member held up instructions on what we had to do regarding checking in for our appointments. After confirming our appointments we were sent around the back of the building to queue.
"There were only five other cars there with two out of five lanes open. We had to wait about 10 minutes to get to the next stage.
"Here another two members of staff were kitted out in full PPE. Again you are asked not to open your window. You are instructed to phone a number and one of the staff in front of you is now on the phone to you.
"This is reassuring. The member of staff gave us the instruction to slightly open the rear passenger window to receive our two test kits. The kits came in two separate fully sealed bags. We were asked to open them and follow the instructions.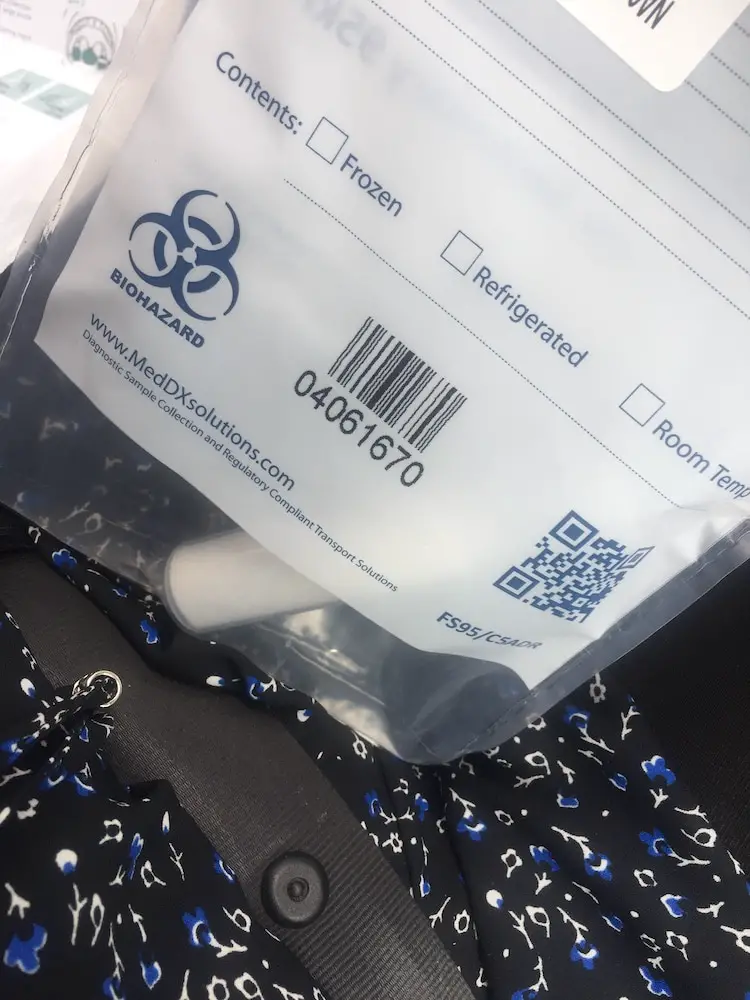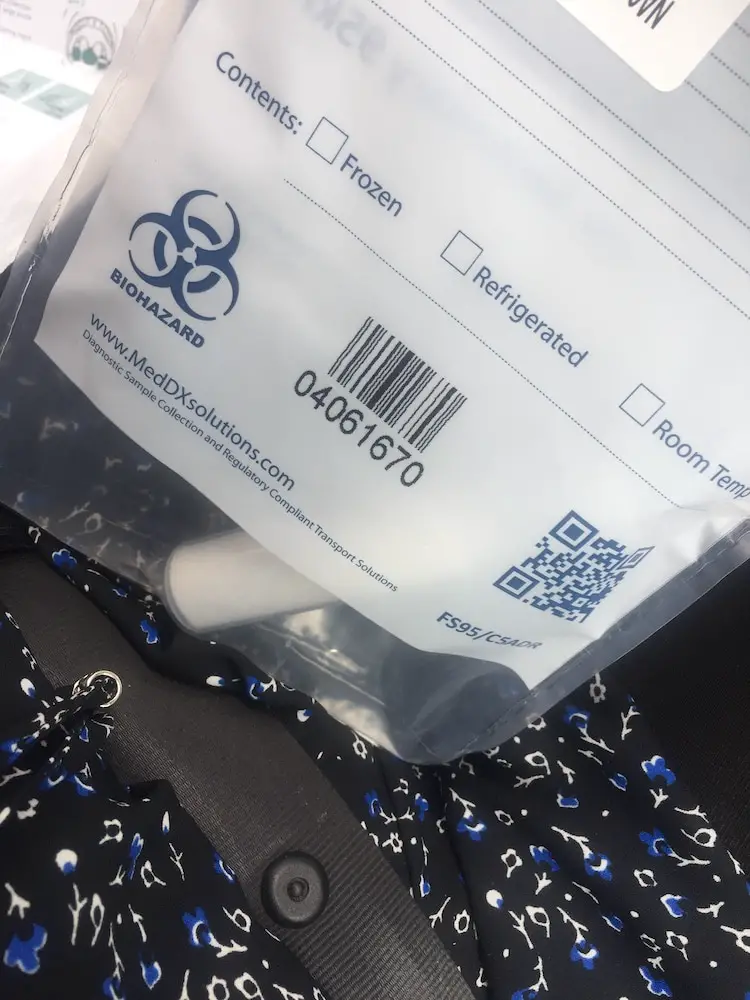 "Once all the instructions were given we were asked to move the car forward and do the swabs ourselves.
"With the test kits are the full instructions that the previous person had read out. The instructions were very easy to follow and doing the test took about two minutes.
"Once everything is signed and sealed you simply move to the third and final checkpoint. Here the staff member checks that you have followed all instructions by asking a few questions.
"Again the car window was up and no contact was made with staff. When you pass over the complete test you put it into a bin, the staff don't even handle it.
"We were told that we had to register our kits online using a UUN that was in the kit. Again this was very simple and straight forward.
"We have to wait 72 hours for results."
Sign Up To Our Newsletter