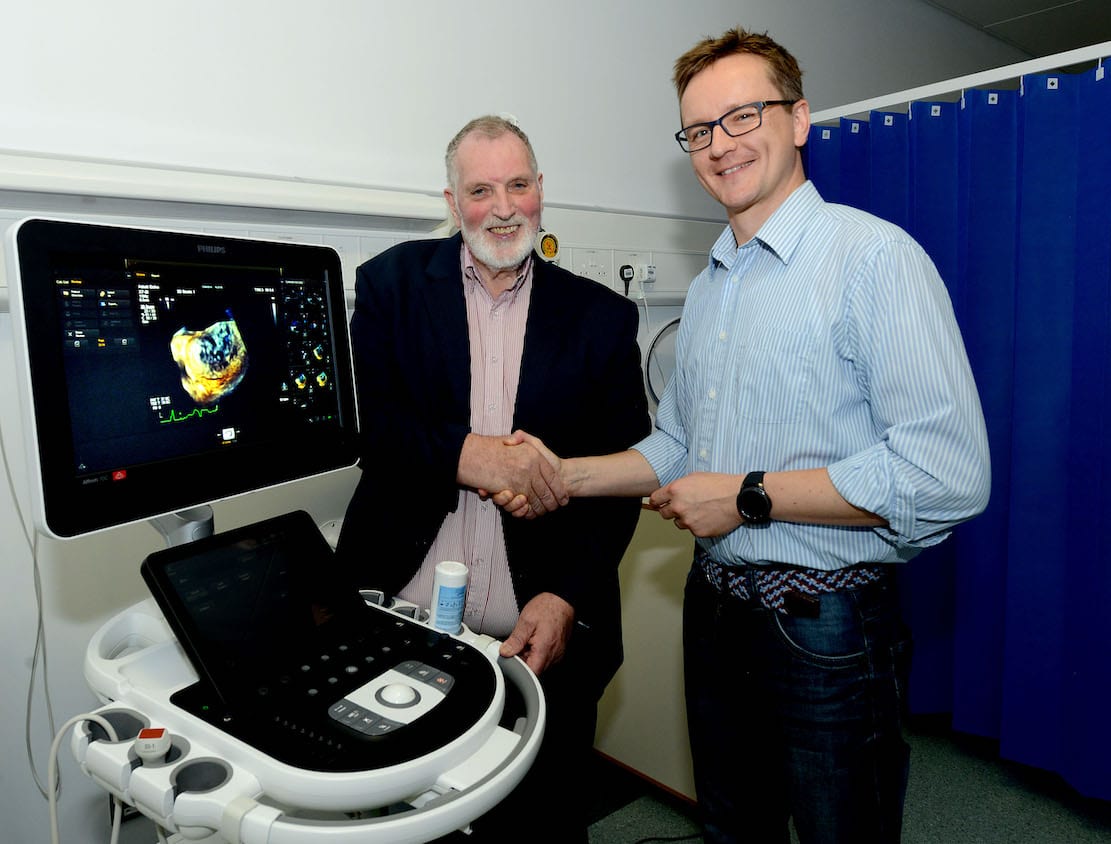 An Armagh man who underwent a quadruple heart bypass last year led a huge funding drive which saw £30,000 worth of equipment donated to Craigavon Area Hospital
Armagh Tigers Charitable Trust and Craigavon Cardiac Care Association together donated the new equipment to the hospital's Cardiology Service.
Armagh Tigers Charitable Trust raised a generous £30,000 from a star-studded barbecue and night of entertainment at the Armagh City Hotel, after their Chairman, Kieran McAnallan underwent a quadruple bypass last year.
The Cardiac Care Association which has been fundraising and supporting the hospital with cardiac research for over 50 years, kindly added to the donation to purchase the equipment including an additional echo machine.
Thanking both organisations for their generosity, Kay Carroll, Head of Service for Cardiology for the Southern Trust said: "This new echo machine means that an additional 1,800 patients can now receive echocardiograms to diagnose their heart conditions each year."
Sign Up To Our Newsletter