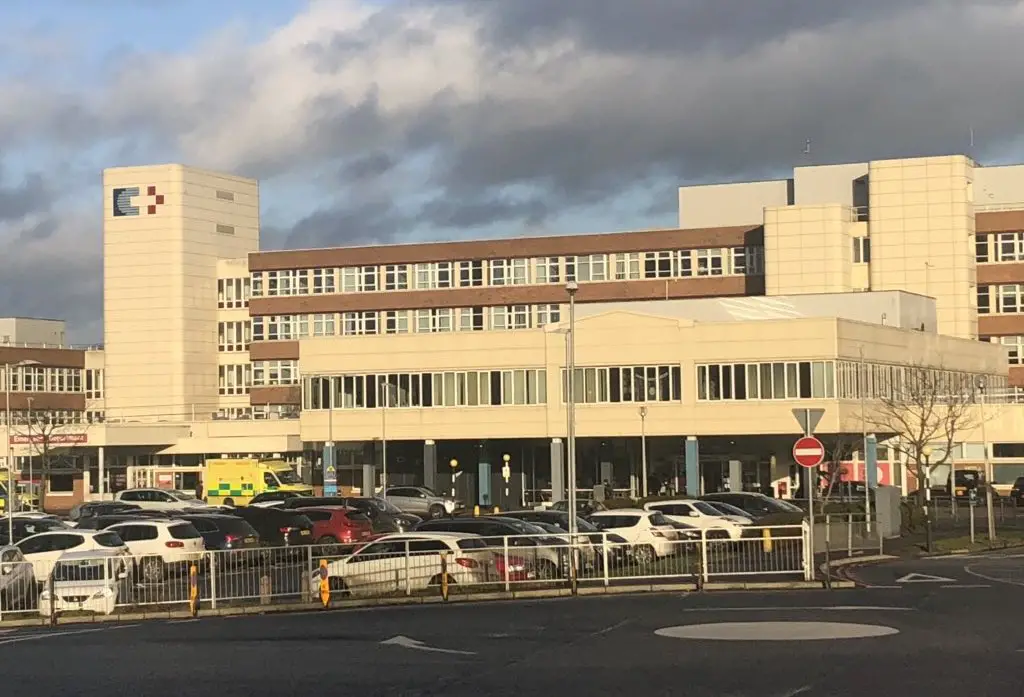 An Armagh pensioner has been sentenced to one month in prison following an incident outside Craigavon Area Hospital.
Brian Nugent, 72, of Tyross Gardens appeared before Craigavon Magistrates' Court, via videolink from Maghaberry, charged with assault on police and disorderly behaviour.
Nugent was remanded in custody on other matters but had entered a guilty plea for both charges,
Prosecution outlined that on March 10 of this year, police at Craigavon Area Hospital were approached by an elderly man who appeared in an "agitated and angry state." He had been previously discharged by hospital staff but had refused to leave.
Security staff had asked him to leave, after which the defendant began to shout and became aggressive.
He refused to pay for a taxi home and demanded that police take him to an address, which at the time, he was excluded from on post-charge bail conditions. He continued in his conduct in front of police and was subsequently arrested for disorderly behaviour.
He was taken to Lurgan custody, where he was arrested for assault on police after he "swung" at a police officer.
Defence counsel, Damien Halleron, commented: "He has come to the court's attention in the twilight of his life. He became disorderly with the security staff. He wasn't disorderly with the doctors or the nurses, although I accept that he was in hospital grounds at the time."
"Mr Nugent accepts culpability in full and I'd ask to give him credit for that."
Presiding officer, District Judge Bernie Kelly added: "Because of your current remand status, there isn't any point in me ordering a pre-sentence report."
To this end, she imposed a custodial sentence of one month in respect of each charge, to be served concurrently. Leaving a total of one month in custody.
Sign Up To Our Newsletter