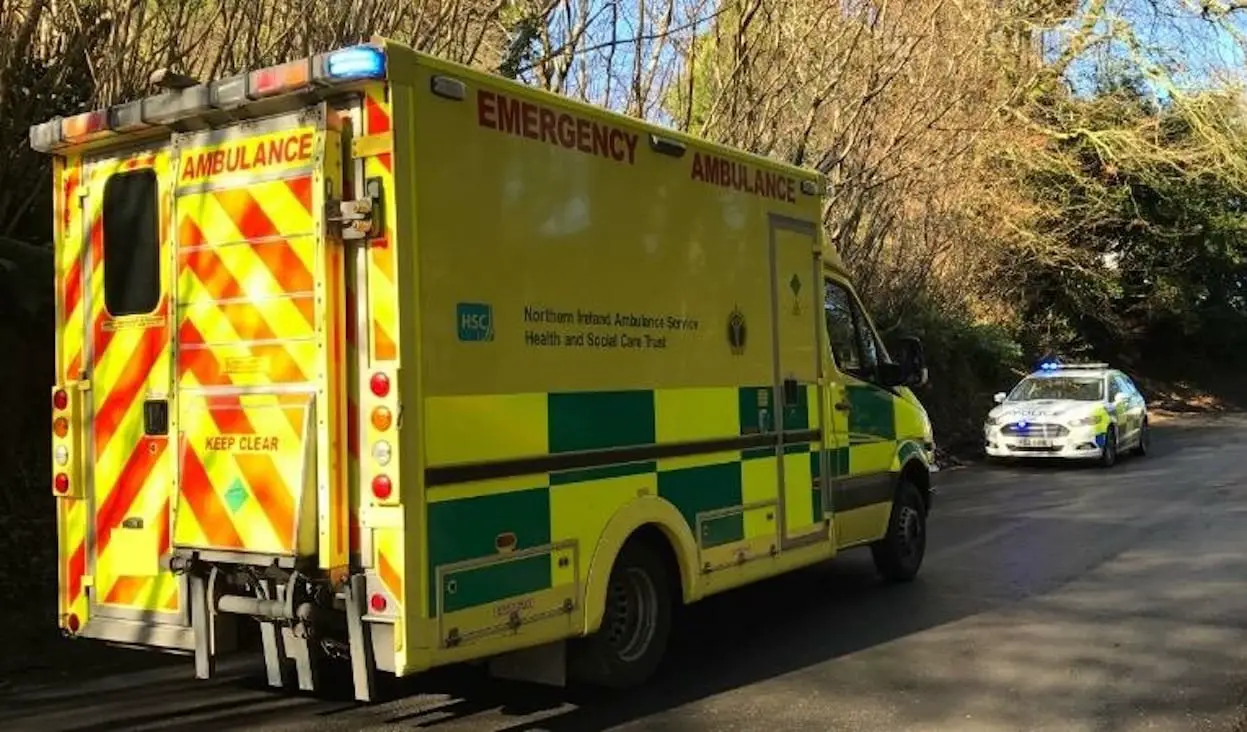 An Armagh man has been sentenced to three months in prison for assaulting a paramedic and urinating in an ambulance.
Gary Albert Byrne, 51, of Linenhall Street, pleaded guilty to criminal damage, common assault and exposure at Craigavon Magistrates' Court on Friday, via videolink from Maghberry.
It was heard that on November 11, at around 4pm, police on patrol saw the defendant intoxicated and incoherent outside the Railway Bar in Lurgan.
Such was his condition that police called for medical assistance before an ambulance came to take Byrne to Craigavon Area Hospital.
Whilst en route the defendant, who the court heard is believed to be infected with hepatitis C, tried to scrape the hand of a female paramedic.
Byrne then proceeded to call her foul names before exposing his penis and urinating on the ambulance floor.
Prosecution stated that this was at around 5pm, adding that the ambulance was left unusable for the rest of the night.
Defence barrister Joel Lindsay said: "Mr Byrne was so drunk that he could not stand up without the assistance of the police."
He commented that the defendant had no record with regard to offences such as these and "meant no harm".
District Judge Bernie Kelly replied: "He did mean harm, he carried out these actions when he knew he had this medical condition".
Mr Lindsay stated that Byrne had not broken the skin of the injured party, however, Judge Kelly pointed out that the defendant had also urinated on the floor, this too was a "bodily fluid".
The defence barrister finished by saying that Byrne wished to move on and apologised to the ambulance staff.
Judge Kelly stated: "These are very serious matters, you cannot behave like this towards ambulance staff who are there to help you".
Byrne, himself, told court: "I don't have hepatitis C, I have no medical condition".
"Excellent," replied Judge Kelly as she sentenced the defendant to three months in prison.
Sign Up To Our Newsletter