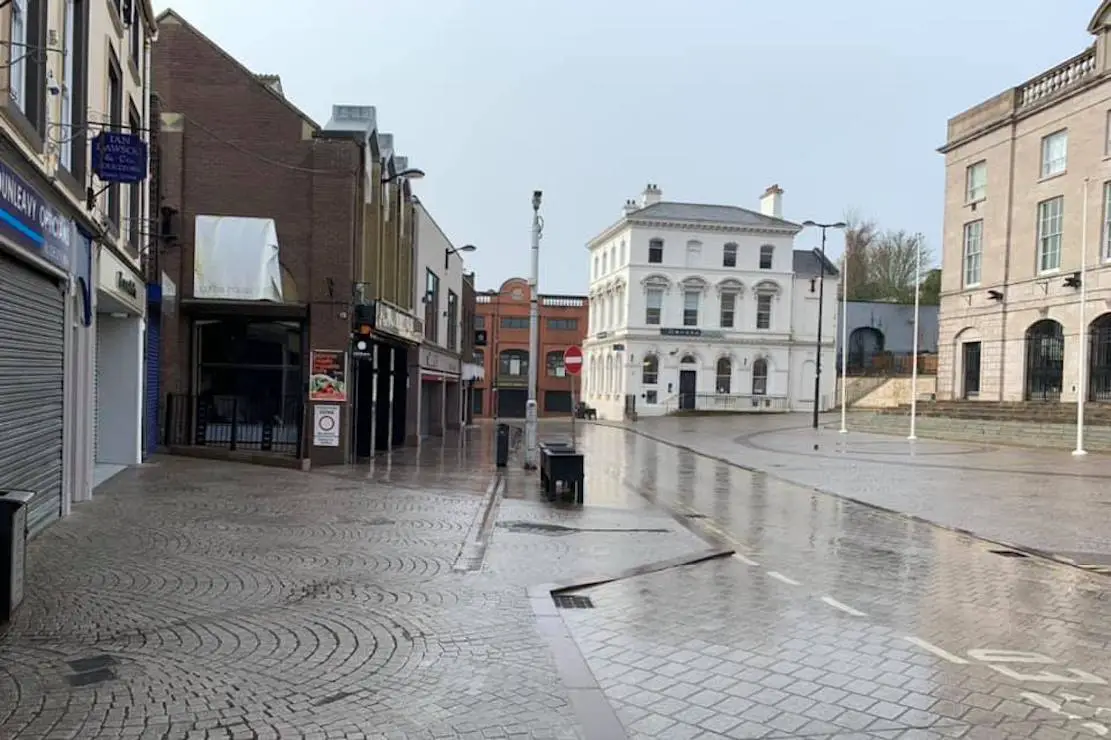 An Armagh councillor has expressed his frustration that the Northern Ireland wide high street task force has yet to meet and described the project as a "damp squib".
Ulster Unionist Party councillor Sam Nicholson made this remark during February's meeting of Armagh City, Banbridge and Craigavon Borough Council's economic development and regeneration committee.
In August 2020, the Executive announced a cross-departmental High Street Task Force should be established to consider and address the key issues affecting businesses.
During a discussion on the future of Council's own DEA task force groups, Councillor Nicholson asked about the progress of the Stormont initiative that was announced to "much fanfare".
"With regards to the Northern Ireland wide high street task force, it is six months since it was announced," said Councillor Nicholson.
"Where is it? Has it met yet and if it has not have we heard anything about it?
"It was announced with great fanfare but as far as I can see it has turned into a damp squib."
Council's strategic director of place, Olga Murtagh, informed members that Council has been requesting further information about the this task force.
"There are a number of umbrella groups invited to sit on a reference group to set up the task force but we have no further information at this point," said Ms Murtagh.
In response to this, Councillor Nicholson set out his frustration with the process.
"I am not surprised but disappointed doesn't describe it," said Councillor Nicholson.
"We must do our work to keep the pressure on. I think the task force is going to be essential going forward.
"It is shocking that one year into lockdown this task force has not yet met. I thought Council ran slowly but compared to Stormont it seems we are turbo charged."
The committee then discussed its local district electoral area task forces. These task forces were established in 2019 to reflect the importance of the city, town and village centres as a key priority for Council.
Membership of these task forces is comprised of the respective local elected members, traders and trade representative bodies such as the chamber of commerce, the business partnership alliance and representatives of key departments across Council.
Proposing the recommendation to support the continuation of the current local task force groups until June 2022, Councillor Nicholson called for an increase in the frequency of their meetings.
"These task forces are very important," said Councillor Nicholson. "I would like to see them meet with local businesses more regularly if possible.
"As we come out of lockdown these task forces will be critical for our businesses and things going forward."
His proposal was seconded by Councillor Stephen Moutray.
Sign Up To Our Newsletter