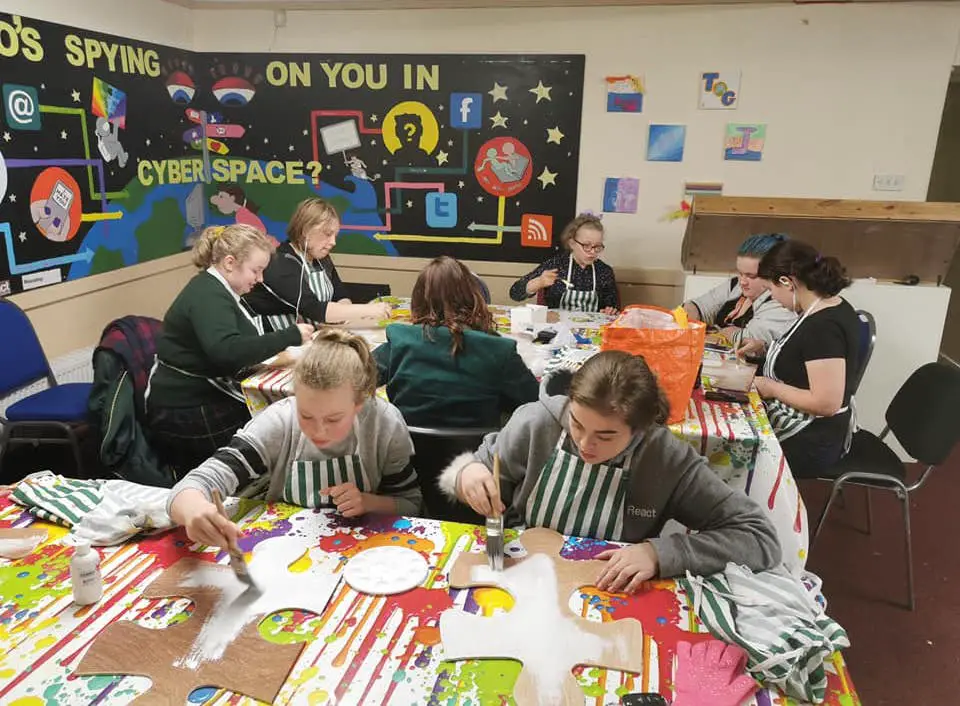 Community groups across Armagh, Banbridge and Craigavon are celebrating after receiving over £530,000 from The National Lottery Community Fund to support local projects.
This funding is part of a roll-out of more than £2million across Northern Ireland today (Thursday).
REACT, based in Armagh City, is among six groups in the area sharing £539,570. They are using a £497,198 grant to run a 'Youth Mentoring' project over the next five years.
The project provides one to one youth mentoring services, outside a school setting, to local young people aged 10-18.
Each young person is offered a series of mentoring sessions to identify needs, develop resilience skills and identify and achieve personal goals and reduce harmful behaviours.
The project also offers support to help young people and their parents build better relationships.
Yarn and Darn, based in Keady, is using a £10,000 grant to deliver a programme of social activities based on knitting. The project helps bring people from a rural, isolated area together to form new friendships, improve mental health, reduce isolation and learn new skills.
Down's & Proud, based in Lurgan, is using a £10,000 grant to deliver a two-week summer scheme at Drumnamoe Nursery School for young people with Down's Syndrome. The summer scheme includes a trip to Mountpanther Farm, Belfast Circus School and the cinema, as well as providing a social outlet for parents and carers.
Gilford Youth is using a grant of £9,940 to deliver a range of educational programmes to improve the social and life skills of young people aged 7-17 in the area. The project brings young people together to build relationships and develop new skills.
Glascar Ploughing Society, based outside Banbridge, is using a £3,132 grant to fund a dinner and plough match to mark the groups 20th anniversary, bringing people from all sections of the community together.
Tannaghmore Ladies Club, based outside Richill, is using a grant of £9,300 to address mental health, loneliness and isolation in the area. They are using the money to fund a two-day trip to Blackpool, dance and sewing classes to help bring people together.
Also receiving funding is CLIC Sargent Cancer Care for Children, Multiple Sclerosis Society Northern Ireland, Community Places, SOFT UK, Special Educational Needs Advice Centre and The Association for Real Change.
Kate Beggs, The National Lottery Community Fund Northern Ireland Director, said: "Our experience of working with communities is that when you listen, people have amazing ideas to make things better and to change people's lives in their own area. It is great to see the diverse work being done through projects funded by National Lottery money.
"Whether it's small pots of funding or larger grants, people are being brought together to make good things happen and change lives. When people take the lead and develop their own great ideas, communities really do thrive. I want to say thanks to all The National Lottery players who have helped make this possible."
For a full list of grants awarded across Northern Ireland visit: https://www.tnlcommunityfund.org.uk/news/press-releases/2020-02-27/2million-national-lottery-boost-to-community-groups-in-northern-ireland
For more information on applying for National Lottery funding, please visit www.tnlcommunityfund.org.uk. If you have an idea you would like to discuss or need guidance please call The National Lottery Community Fund on 028 9055 1455 or email enquiries.ni@tnlcommunityfund.org.uk.
Sign Up To Our Newsletter