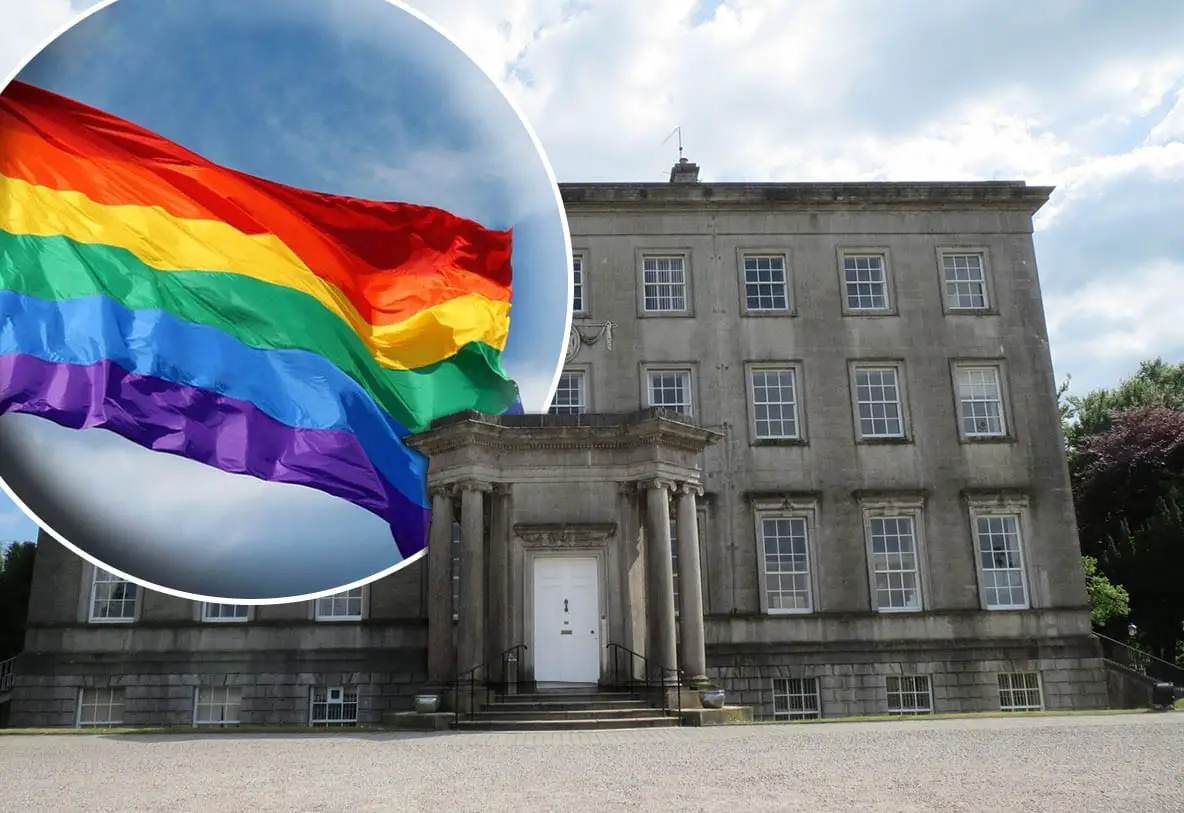 A controversial notice of motion on the issue of hoisting the rainbow flag above civic buildings on Pride Day will be brought before the ABC Council once more.
The motion, which was previously tabled by Sinn Fein, will see new Alliance councillor Eoin Tennyson hope to overturn a decision made by the DUP in 2018.
Despite the motion gaining the requisite number of votes to pass, a DUP call-in to have the process scrutinised, meant the flag was not be flown on Pride Day (August 3).
At the time, the DUP said they were exercising their "democratic right".
A DUP councillor Group statement read: "The DUP grouping on ABC Council firmly believes that due process has not been followed in bringing this motion to the Council and we have exercised our democratic right to have the process by which this decision was arrived at scrutinised."
One year on, an entirely new make-up of Council – following last month's election – could see the vote sail through with a large majority.
Councillor Tennyson is urging Armagh, Banbridge and Craigavon Councillors to back the LGBTQ+ community, by supporting his proposal for the rainbow flag to be flown from civic buildings across the borough to mark Pride day this August.
Speaking ahead of his motion being taken to the next full Council meeting, councillor Tennyson said the move would demonstrate "equality and acceptance" and send a significant signal to the entire community that the area is open and welcoming.
He added: "This motion is simply about visibility, celebrating diversity and creating a sense of belonging for lesbian, gay, bisexual and trans people who make a valuable contribution to the ABC district, sending a vital message of inclusion and equality.
"Pride is the one time of year when many people feel entirely comfortable being open about who they are and who they love.
"Making that part of civic life is an important gesture to the district's LGBTQ+ community that threatens no-one."
Sign Up To Our Newsletter