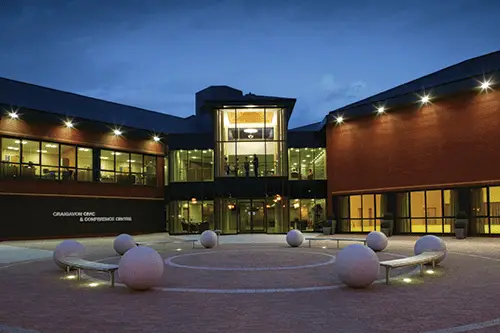 Environment Minister Mark H Durkan announced that Armagh, Banbridge, Craigavon District Council will receive £12,240 to support air quality work.
The funding, will be used by the Council to continue monitoring and assessment of air quality. This monitoring is vital in enabling the council to address problems with air quality within its district.
Announcing the award, Mark H Durkan said: "The right to breathe clean air is something we cannot take for granted. Although air quality here in the North is generally good, emerging evidence is pointing to the harmful effects of even low levels of air pollution on our health.
"In a tough financial climate I pledged that I would try and find funding to continue to support environmental groups and projects across the North in the future. I am pleased to be able to award a total of £12,240 to Armagh, Banbridge, Craigavon District Council to improve air quality as a part of this wider Environment Fund. I commend Armagh, Banbridge, Craigavon District Council for applying to the Fund to improve air quality here in the North."
The funding is part of the Environment Fund managed by DOE, which has been made available to eligible organisations to protect and improve our habitats, the quality of our air and water, promote health, wellbeing, resource efficiency and sustainable economic development and access to the natural environment.
Become a member
Support local, independent businesses by becoming an independent member.
Become a member