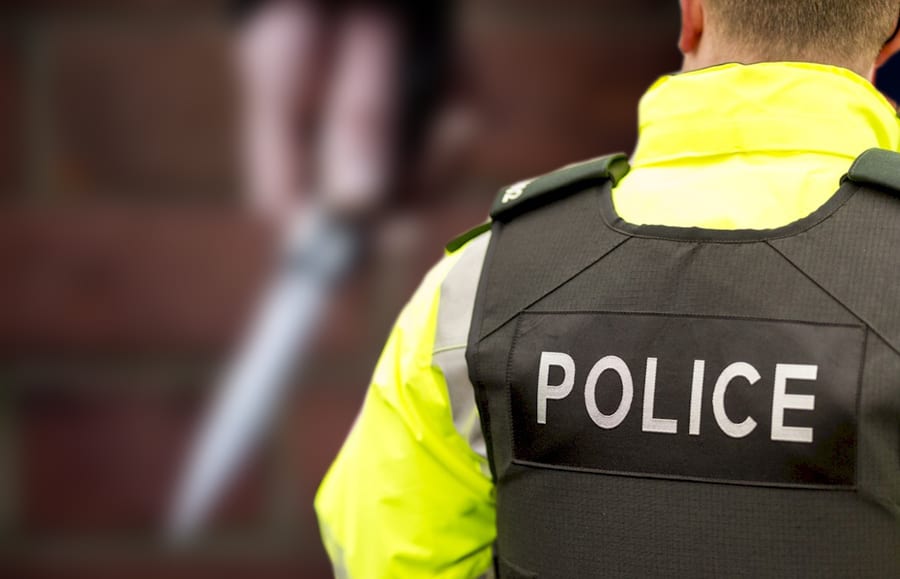 A Portadown councillor has expressed his surprise that a letter from Stormont's Justice Minister in relation to efforts to tackle knife crime had not been brought to councillors' attention three weeks after it had been received.
Councillor Darryn Causby expressed his frustration that, to the best of his knowledge the Justice Minister and Alliance Party leader Naomi Long MLA, had yet to respond to correspondence sent by the council almost six months ago seeking assistance tackling knife crime in the borough.
"Council sent that letter in early January and to date we have had no correspondence that I am aware from the Justice Minister even after it has been raised on more than one occasion in this chamber since then," said Councillor Causby, speaking at the May monthly meeting of Armagh City, Banbridge and Craigavon Borough Council.
"I wonder can we write to the Justice Minister to ask if she is even actually interested in the safety and welfare of children and young people in our borough or is she only interested in bigger projects?
"She seems to just have ignored us for six months and I hope that some of her colleagues on this council could prompt her to take a wee bit of interest and get something back to us."
Following criticism of these "fairly abhorrent" comments from Alliance Party Councillor Peter Lavery, council's head of community development, Seamus McCrory, told the chamber a response had been received on May 3.
"There has been a response and it will be put onto next month's committee and can be circulated in advance of that meeting," said Mr McCrory.
Councillor Causby said he "was not totally thrilled" by this news and questioned why the response had not yet found its way to councillors.
"The issue has been raised more than once and I find it difficult to believe that we do not know where things are or how they have not found their way to this forum," he said.
"We are running a council here and that for me is a fairly basic thing.
"I do accept that sometimes things go wrong but this is not an issue that has just been raised once or set aside; the fact we now know something has been with us for nearly three weeks is not great and it surprises me somewhat."
Mr McCrory said he would need to check the detail as to why the report is not yet before members but offered his apologies for the delay.
"This letter and response to council is my responsibility," he said.
"It was a request made through committee that I am responsible for. The request was initially made, the officers did diligently request the response from DoJ [Department of Justice], there was subsequently chaser contact made to request the response and finally the response has come in.
"The detail as to what has happened in relation to the delay is an issue I need to check. I would hope it is an unusual representation as to how we complete our work but would apologise to members for that being the case.
"I will come back to members and explain why and how it has happened and will endeavour to make sure it is not repeated."
Sign Up To Our Newsletter