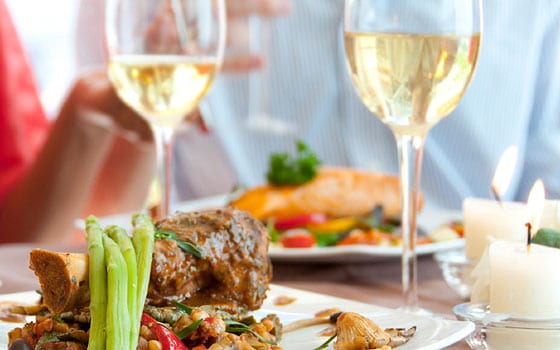 Fees surrounding new licensing laws to encourage pavement cafes are much too high and could force some cafes out of business, it has been claimed.
Cafes could be forced to pay up to £1,000 to place a table and couple of chairs outside their premises.
For that reason, Armagh City, Banbridge and Craigavon Borough Council has postponed introducing the hefty fee to allow more information to be sought.
And, in the meantime, those seeking a licence under the new arrangements will not be charged.
The legislation – under the Licensing of Pavement Cafés Act (NI) 2014 – came into effect at the start of this month.
All businesses involved in supplying food and drink – including cafes, restaurants and pubs – can place furniture in public areas outside their premises for use by customers.
But, in common with the rest of the UK, they must now hold a licence. Without this, they could face fines of up to £1,000.
It was SDLP Councillor Thomas O'Hanlon who raised the issue and queried the fee at a meeting of Armagh City, Banbridge and Craigavon Borough Council recently.
There have been concerns that in some places, like Market Street in Armagh – which council is keen to push as a 'cultural' quarter of the city – the fees could have a negative effect.
Fees which had been proposed for businesses wishing to operate 'pavement cafes' came in at £284 for thre years, and £182 for renewal after the first three years for a three year period, and £147 for a 'variation' of a licence.
There is also a planning fee of £831 on top of the council's licence fee.
Councillor O'Hanlon said he believed "asking businesses to spend £1,000 for two tables and chairs is too much of a burden".
He said there were at least three other councils which did not charge a fee for pavement cafe licences.
The council's head of environmental health said those authorities which had set a 'nil fee' had done so on the "rationale of economic factors in their own towns" and ABC Council officers had calculated the fee under the umbrella of council's fee-setting policy.
The official said it would not be an easy matter to deal with as businesses had been operating unregulated for years.
Councillor Sharon Haughey-Grimley said that the former Armagh Council had encouraged cafe owners on to the streets for many years to help create a culture that made the city centre more attractive. She said it would now be wrong to charge a fee for this.
Councillor Darryn felt it was appropriate to review the fee and that "open and frank discussions" take place between officers about any benefits or possible detriments this may create.
It was pointed out that the planning fees were set by central government and council had no influence on that element of the cost.
Councillors were informed that some pavement cafes may not require planning permission but it was difficult to gauge this as they would all have to be reviewed on a case by case basis.
Councillor Keith Haughian asked if officers could ascertain if the application of this legislation would force cafés to close as the cost would be too great.
He wanted to get an overview of how this could negatively affect businesses.
It has now been agreed to refer the matter back to the environmental services committee for further discussion on the fee to be charged.
In the meantime, no fee will be charged for any applications received for pavement cafe licensing.
Sign Up To Our Newsletter