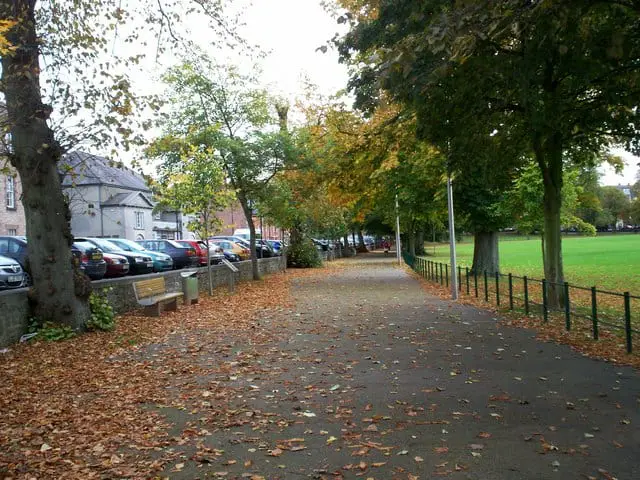 Armagh City Banbridge and Craigavon Borough Council achieved another accolade when they picked up a Silver at the 2016 NI Environmental Benchmarking Survey Awards at Belfast Harbour Offices on Thursday 17 November which recognises the Council's commitment to sustainability and environmental improvement.
The Survey which is now in its 18th year, is run by Business in the Community, sponsored by Moy Park and supported by the Department for Agriculture, Environment and Rural Affairs and the Northern Ireland Environment Agency, recognises and rewards those organisations that are going above and beyond their legal requirements to minimise their environmental impacts and better manage their resources.
Speaking at the event Minister for Agriculture, Environment and Rural Affairs, Michelle McIlveen said: "It is encouraging to see leading business and agri-food companies here, and a wide variety of environmental stakeholders.
"It is also reassuring to see the increasing awareness of the benefits of improving resource efficiency. Not only does improving resource efficiency benefit the environment but it also increases your competitiveness and improves your bottom line.
"By participating in this survey you are helping the wider business community to identify further opportunities for improved efficiency. That is why I believe it is so important to recognise and reward our current pioneers in excellence and innovation, in our use, and indeed reuse of resources."
Chair of Business in the Community's Environment Leadership Team and Chief Executive of Translink, Chris Conway, said: "The Survey remains an important and respected instrument for both driving and celebrating the responsible environmental management activities of a wide range of private and public sector organisations in Northern Ireland.
"Taking part in the Survey demonstrates real commitment to transparency and performance on environmental issues, I would like to congratulate all of the companies that took part this year, and hope that the Survey results will inspire others and continue to drive environmental improvement in Northern Ireland."
Barry Patience, Head of Environmental Services Department for Armagh City, Banbridge and Craigavon Borough Council said: "We are delighted to receive this award. We as a council strive to exceed what is expected of a local authority in terms of sustainability and recognition such as this is a welcome acknowledgement towards our commitment and determination in improving our environmental impact."
Sign Up To Our Newsletter