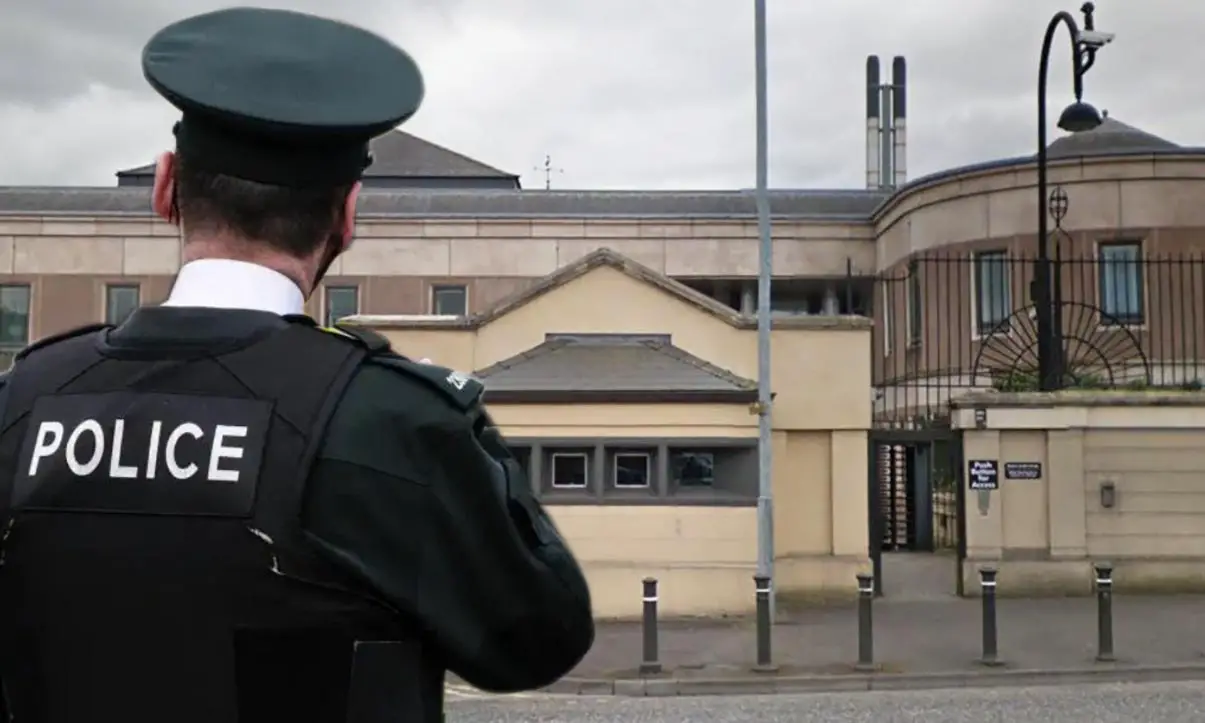 A Romanian national who "married" a child more than half his age and brought her to live in Northern Ireland has been jailed.
It has since emerged he committed the offences while under a suspended sentence and notification requirements for previous sexual convictions, which have been activated.
The defendant, who cannot be named to protect the victim, was 32 at the time and although he admitted sexual involvement with the girl, pleaded not guilty to sexual activity with the child over an 18 month period.
However following a two day trial at Newry Crown Court, the jury took just 11 minutes to return a unanimous guilty verdict.
The defendant had lived in Northern Ireland for some time before travelling back to Romania in November 2014, where he entered into a 'marriage arrangement' with the child's parents.
Within days he began having sex with the 14-year-old-girl, despite the age of consent in Romania being 15.
He brought her back to Northern Ireland, requiring to obtain Power of Attorney from her mother to remove her from Romania.
The victim became pregnant, giving birth when she was 15. She was quickly pregnant again but Social Services stepped in when the second child was born, and the defendant was banned from contact.
The prosecution pointed out: "Cultural differences are not a defence to having sex with children, nor is whether or not the victim's parents consented, nor whether the victim wanted to marry. She was fourteen. The defendant knew it was wrong. He brought her to Northern Ireland and continued to have sex with her knowing that she was a child."
The defendant contended his actions were traditional in his culture, although accepted sex with a 14 year-old is illegal in Romania.
He was angered by the case and showed no remorse, "explicitly describing himself as the victim" having paid the girl's parents a significant sum of money to marry her.
Prosecution counsel said while the charges were effectively admitted, the defendant still made the victim go through the process of giving evidence.
It also emerged the defendant has previous records for sexual assaults in Northern Ireland dating back to 2013. During an incident in Belfast he encountered two unknown women and, kissed one on the mouth and put his hand down the other's trousers.
The defendant claimed the activity was consensual, but was convicted of sexual assaults.
He was initially given probation for two years but this was revoked and replaced with a suspended prison sentence in September 2014 – two months prior to his so-called marriage to the child.
Defence counsel referenced differing cultures pointing out both his client and the victim are members of the Roma community, in which women traditionally marry early, although this breaks United Kingdom law.
The defence stressed the victim's parents supported the marriage and her move to Northern Ireland. While initially concerned about the age gap the victim claimed, "It wasn't an issue and they were in love."
The defendant was said to be, "Very, very hurt by not seeing his children and intends to apply for contact when the criminal matters conclude."
It was accepted the victim had not been trafficked nor brought to Northern Ireland against her will. Judge Paul Ramsay QC noted a suggestion she was "recruited and forced to beg" but following investigation this was ruled out.
The judge described the case as, "Unusual and unsettling …the defendant has entrenched beliefs that his culture allows men to marry young girls, however he accepts his relationship under UK legislation was inappropriate."
Imposing a term of nine months imprisonment, Judge Ramsay also ordered the defendant be subject to sex offenders notification for 10 years and a Sexual Offences Prevention Order for 5 years.
Sign Up To Our Newsletter