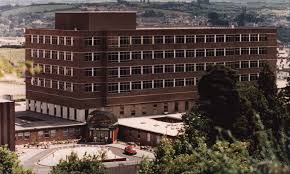 Communities across Newry and Armagh and the neighbouring border counties have been urged to stand together in defence of Daisy Hill Hospital.
The rallying call was sounded by local Assemblyman Mickey Brady at a public meeting to discuss concerns over the stroke unit in the hospital.
The Newry and Armagh SF Westminster candidate said a united cohesive campaign was essential to protect all services at Daisy Hill.
"The proposals by the Trust to remove the specialist stroke inpatient unit from Newry's local hospital do not stack up, given that it is widely recognised that Daisy Hill has provided the best stroke service in the north," he said.
"This is evidenced by the fact that, in 2011/2012, the average length of stay for stroke patients at Daisy Hill was 17 days, whereas at Craigavon Hospital it was 47 days.
"On value for money alone and provision of service, the Daisy Hill unit delivers."
He said far from cutting the unit, it should be expanded.
"The Trust should further invest in and develop the stroke unit in Daisy Hill, which would result in the provision of increased rapid access to specialist investigation and treatment to all on a regional basis," added Mr Brady.
"Sinn Féin wants to see the best possible outcomes for stroke patients following their hospital treatment. We have spoken to families whose loved ones have suffered strokes and they are telling us that the service provided at Daisy Hill was second to none.
"Feedback from families also suggests that moving stroke services to Craigavon will be extremely traumatic for stroke patients and make it unworkable for families to fully support their loved ones."
Speaking on the wider issue of the perceived threat to other acute services in the hospital, he appealed to all present to unite and work together to fight for the long term sustainability of Daisy Hill Hospital.
"Daisy Hill covers a wide rural catchment area that stretches into south Armagh and south Down. It is an essential hospital service to this region, including inpatient, outpatient, day care, maternity and Accident & Emergency Services,  as well as specific specialist services.
"The dedication, commitment and professionalism of its staff is widely recognised. That is why I and my colleagues will fight tooth and nail to halt any further diminishing of its present services."
Read more news:
Exclusive: Armagh city call centre to create up to 70 new jobs
Cathedral gets gift-wrapped to highlight organ and blood donation
Sign Up To Our Newsletter
Sign up to our newsletter for major breaking news stories as they happen – right to your inbox.