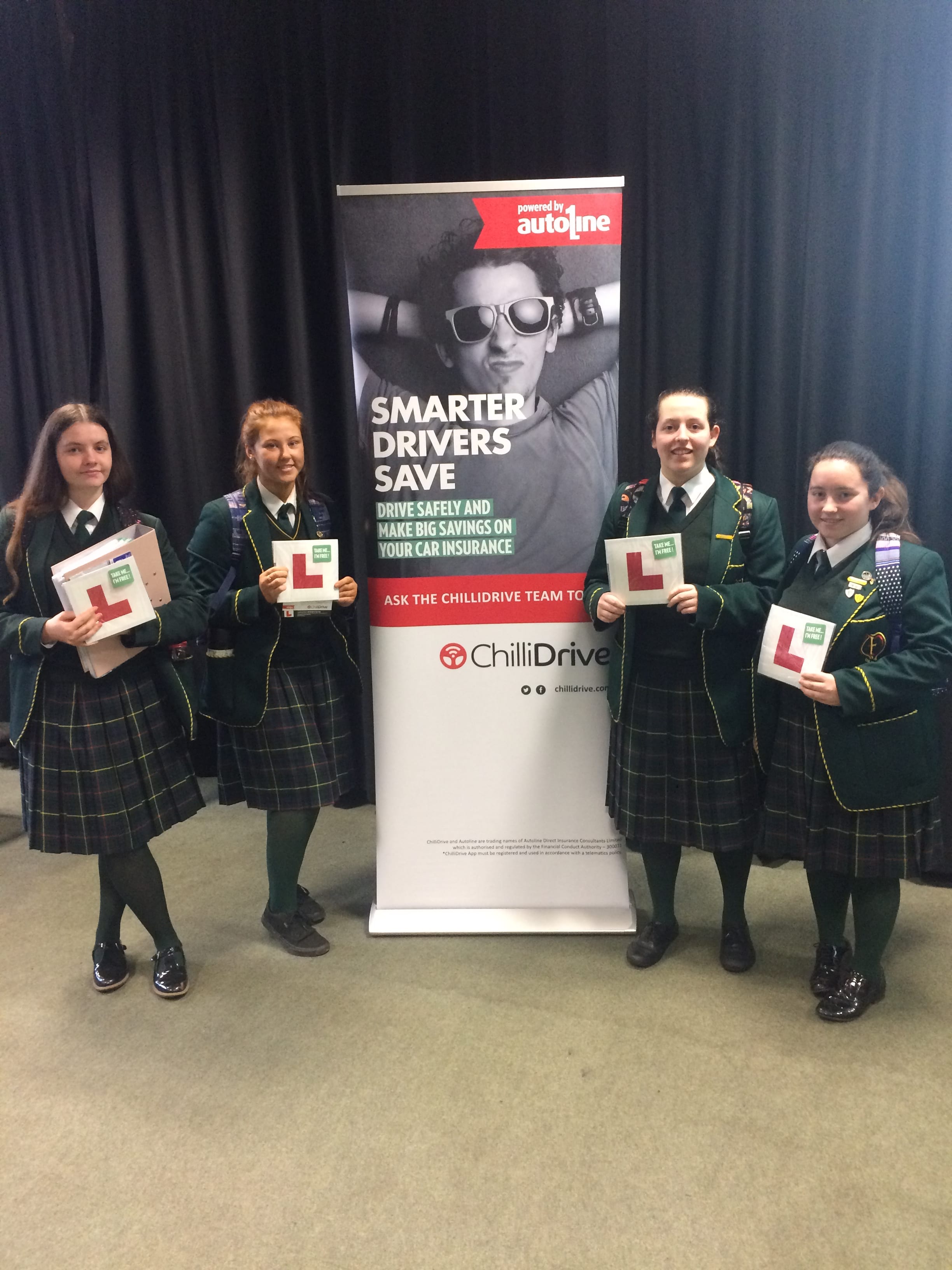 Ten young people under the age of 25 lost their lives in 2016 in road traffic collisions in the Armagh City, Banbridge and Craigavon Council area.
And that dreadful statistic is in danger of being surpassed with 2017 not yet over.
Helping to try and educate young drivers is the 'Respect the Road' programme run by the Autoline Insurance Group.
With visits to St Catherine's College and St Patrick's Grammar School in Armagh in recent days, this engaging and interactive road safety initiative has now been rolled out to over 25,000 pupils across Northern Ireland.
The two visits had a combined tally of over 250 pupils present which helped propel the total number beyond 25,000.
This landmark figure highlights not only the need for educational programmes like 'Respect the Road', but the effort undertaken by Autoline Insurance Group to ensure that young drivers are being reached at an important juncture in their lives and educations.
The programme involves an educational road safety workshop consisting of videos, statistics and harrowing first-hand accounts of real life incidents from Tracey Doherty, a former PSNI Family Liaison Officer with over 30 years' experience.
During the visits, students were advised about how road safety apps such as Autoline's award-winning ChilliDrive product can dramatically improve safety standards.
ChilliDrive statistics released earlier in the year revealed that the Armagh City, Banbridge and Craigavon Borough Council area ranked seventh of the 11 council districts in overall safety and finished bottom in analysis of safe cornering.
Mr Philip Coyle, Senior Teacher in St Patrick's Grammar School in Armagh, said "The Respect the Road presentation was an excellent insight for our students into the challenges and responsibilities of young drivers on the road.
"The students were impressed with the information available and personal insights from Tracey.
"They really felt that the presentation would impact upon their understanding of driving and sharing our roads with other drivers."
Despite the high-profile attention which road safety messages receive, 68 people died on Northern Ireland's roads in 2016.
Almost 30% of those killed were under 25-years old and 10 of the total fatalities were in the Armagh City, Banbridge and Craigavon Borough Council area – the joint highest of the council districts in 2016.
Suzanne Curtis, Marketing Manager for Autoline Insurance Group, said: "As a local insurance broker, we're passionate about working with communities to make our roads safer and tackling issues relevant to young drivers.
"Our 'Respect the Road' campaign is part of a wider effort to educate young people before they start driving, so that they are aware of the enormous responsibility that comes with getting behind the wheel.
"We believe that this will result in increased awareness of the long-term consequences of distracted or dangerous driving and will hopefully lead to a decrease in the negative statistics associated with young drivers in the region.
"We are especially proud of our ChilliDrive app which is having a positive impact on its users. On average over a six month period, the number of dangerous driving incidents recorded by the app fell by almost 20% as drivers improved their driving habits. There was also a reduction of over 50% in the average value of claims made by drivers aged 17-21."
For further information about how your school or organisation can participate in the 'Respect the Road' programme contact Evanna Kieran at Autoline Insurance Group on (028) 3025 9011.
Sign Up To Our Newsletter