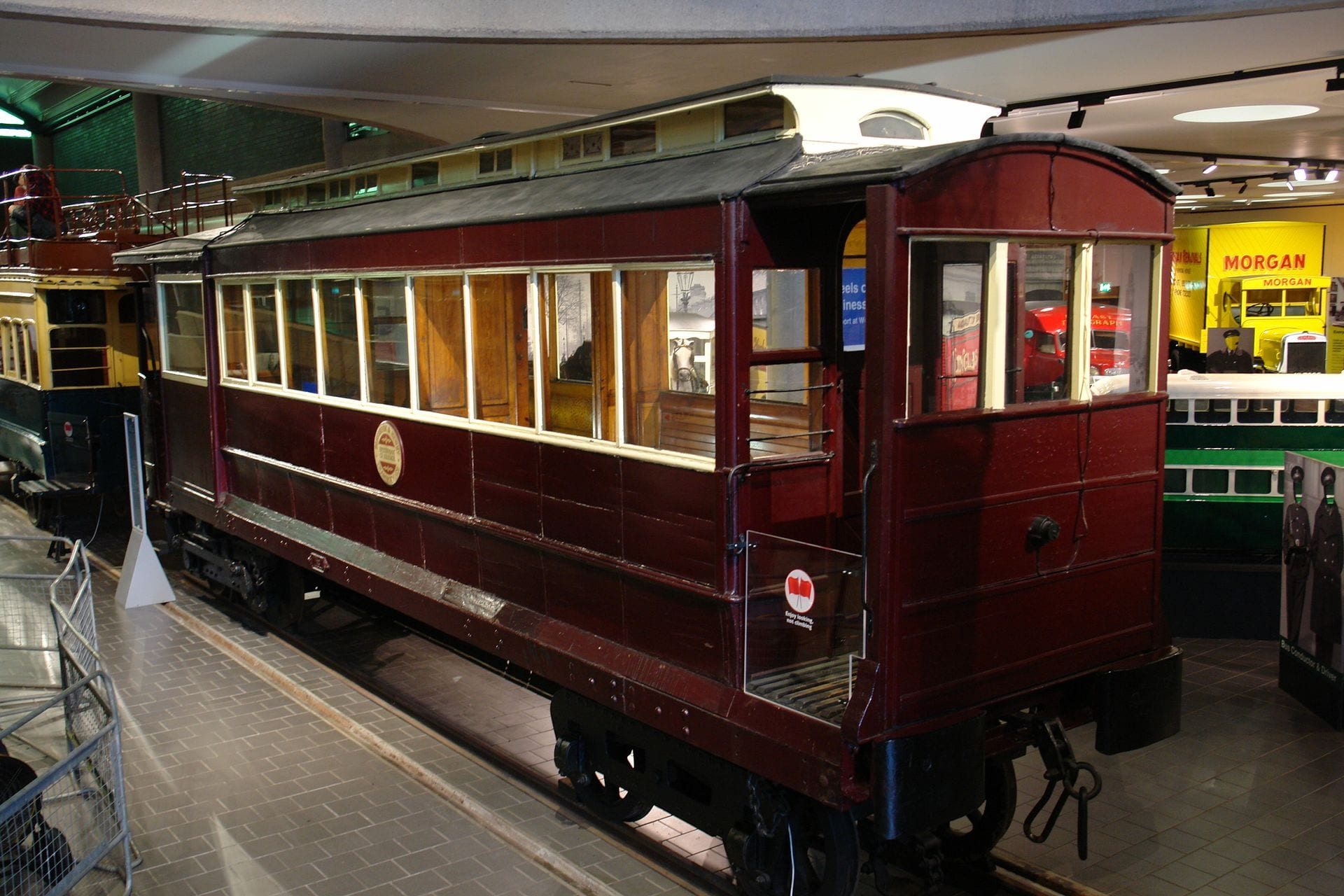 A restored replica of the Newry to Bessbrook tram is now expected to be put in place at the train station in Newry.
The move follows concerns over the potential for vandalism, which has led officials at Newry, Mourne and Down District Council to recommend a new home.
Over the past five years the tram has been restored by students from Southern Regional College.
A report to council's tourism committee later today (Monday) will point to the tram having been reinstated from a rotting shell to a "fine replica of the tram fleet which once operated between Bessbrook and Newry".
The report states: "Not only does the tram restore this piece of lost history, it also provides a unique welcome sign to the Ring of Gullion area."
The project has been led by the Camlough Heritage Society.
It had been the intention to have the refurbished tram erected at the centre of the Camlough roundabout, where it would have been seen by many visitors passing by every day.
But due to "concerns with vandalism", council officials entered into talks with Translink to ask if the tram can be sited at Newry train station, where it would still be seen by many visitors travelling to the area.
Translink have agreed in principle to enter into a partnership with NMD Council –  subject to agreements being put in place – to locate the tram on the gravel area between the car park and platform.
The committee is being asked to enter into this agreement for a minimum of 10 years to have the tram moved from its present storage space to the train station.
The report adds: "A lot of time, effort and money has been invested in restoring the tram.
"Newry train station offers a secure public site, which will display the tram to a large number of visitors to the area.
"The Translink site is secure with high fences, CCTV and high footfall throughout the day with travellers coming and going, so there would be less opportunity for vandalism to occur. The site is also secured at night."
If agreed, it would cost £500 to move the tram, which would then be maintained by volunteers.
Approval for the tram was first revealed by Armagh I last year.
It is a real life size with a height of 2.5 metres and length of 8.5 metres and internally will be fitted with laser cut silhouettes of people from that era.
The Bessbrook Tram ran back and forward between the Model Village and Newry, officially opening in 1885.
The tram's main function was to carry workers and freight to the flax mill in Bessbrook, a village built around the linen industry, and it was powered by water drawn from the Camlough River.
It closed shortly after the end of the Second World War, its final journey made in 1948.
Sign Up To Our Newsletter