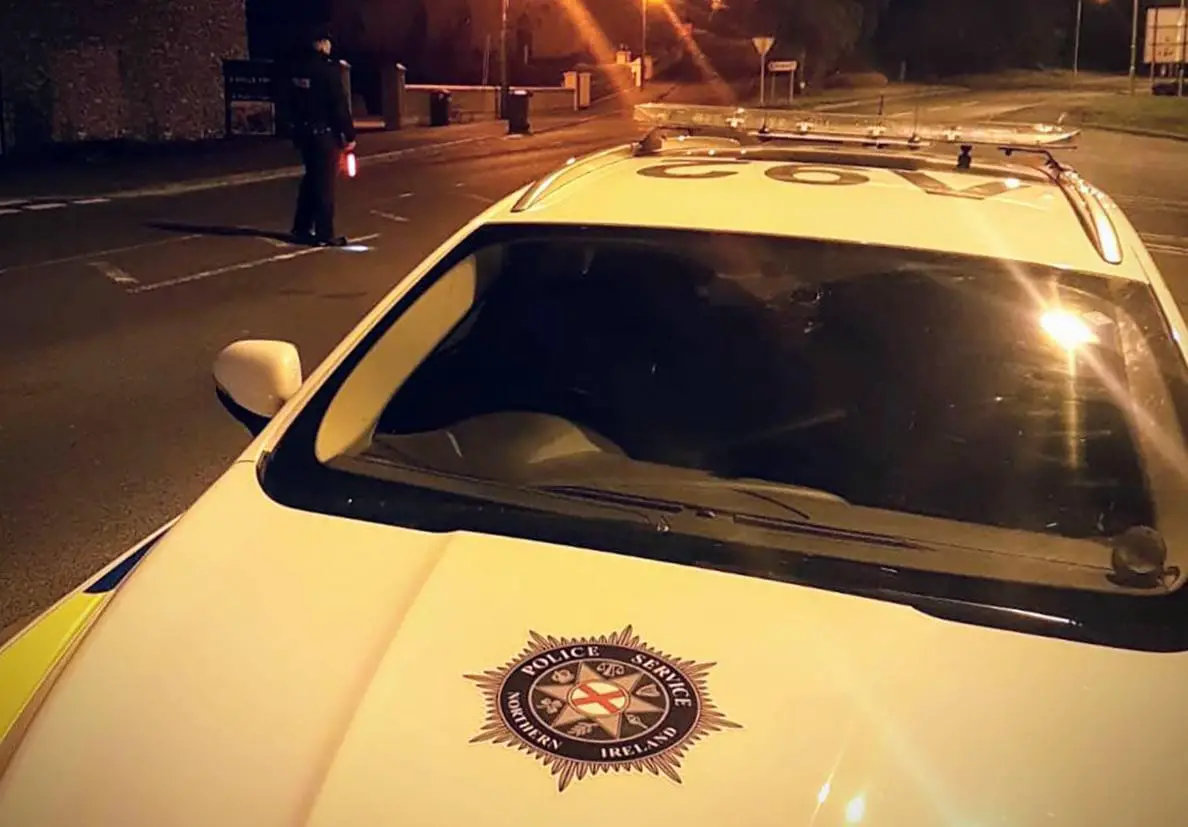 The actions of a south Armagh man who led police on a "hot pursuit" through a south Armagh village whilst drunk will be fatal to his business, a court has heard.
Gary Blessing, 28, of Moninna Park in Camlough, appeared before Newry Magistrates' Court on Wednesday charged with a litany of driving offences which included dangerous driving; failing to provide a specimen of breath, several counts of failing to stop, driving unfit, and failing to remain.
"In terms of aggravating features," said District Judge Eamon King, "it has everything".
A prosecution solicitor told the court that at approximately 3am on October 4, last year, police were called to Bessbrook, to a report of a man who had damaged a fence before driving off.
Police were patrolling in the area when they observed the vehicle matching the description approximately 30 minutes later.
They proceeded to pull up behind the van and signalled for the driver to stop but he refused and made several tight corners to prevent police from passing.
A pursuit ensued before the van entered Church Hill in Bessbrook and overtook a traffic island on the wrong side of the road, travelling well in excess of the 30mph speed limit.
Police turned off their blue lights and sirens and followed at a distance, as the vehicle took a number of back roads.
The van then collided with a hedge and police could hear a number of people exit the vehicle before they ran over a field where they were lost.
Police made their way around to the area the occupants headed and detained two suspects nearby; one of the suspects – the defendant – was the registered owner of the vehicle. Both failed to provide breath tests after alcohol was detected on their breath at the scene.
Both were arrested and taken to custody where Blessing refused an evidential sample. They were both interviewed but declined to answer.
Blessing told police his vehicle was stolen but refused to furnish any details despite numerous requests from him to do so.
Police then reviewed CCTV footage of the area where the vehicle was first spotted and it shows both suspects enter the vehicle through the driver door, with Mr Blessing entering last.
Prior to entering the vehicle Blessing can be seen stumbling towards it and slumping against the fence. The vehicle then drove off and returned, reversing into the wooden fence.
Defence solicitor Bobbie Rea said his client – who has a record for driving offences – conceded that it is a "most shameful and regretful sequence of events" and that he was taking "full responsibility".
In the four and a half years since his previous offences, Mr Rea said Blessing has been successfully running a self-employed groundworks business, outlining that one of his main sub-contractors has offered a reference.
"This outlines how important he is to that concern; how diligent and how well thought-of he is as a person and an employee," said Mr Rea.
"The second reality is the inevitable disqualification is now going to be fatal to that business; there will be an impact, not just on him because of his stupidity, but he also has a partner who he supports with a child, and a second child on the way, so that family unit will also suffer from the inevitable disqualification."
He added: "[Blessing] was at a party…difficulties arose and whilst he had been initially intending to stay overnight he left, and unfortunately, after panicking with police involvement, led to the sequence of events.
"By good fortune no other vehicles were inconvenienced and thankfully no injuries reported. He does accept and understands that that is by good fortune than any other reason."
District Judge King disqualified Blessing from driving for 15 months until tested and fined him a total of £650.
Sign Up To Our Newsletter